Krafton is gearing up for the launch of BGMI 1.7 Update. As the update has already been received by Battlegrounds Mobile India's global counterpart, PUBG Mobile, fans can barely restrain themselves to try out the new update and explore the new game mode, Mirror World.
Battlegrounds Mobile India can be considered a less violent version of PUBG Mobile as it has been made strictly for Indian users. Some aspects of the game such as green blood and alerting individuals that the game is a virtual world sets BGMI apart from other games. Nonetheless, BGMI receives all the updates that are introduced in PUBG Mobile and therefore, fans are highly looking forward for official release date and time of BGMI 1.7 Update.
Krafton reveals BGMI 1.7 Update release date and time
Fans already got to know the new features that are going to be a part of the latest update of Battlegrounds Mobile India. The patch notes released by the officials few days ago gave much needed details. However, players kept guessing about the release date as an official date and time was not given. It was only announced that BGMI x Arcane collaboration will be live in the game on 19th November.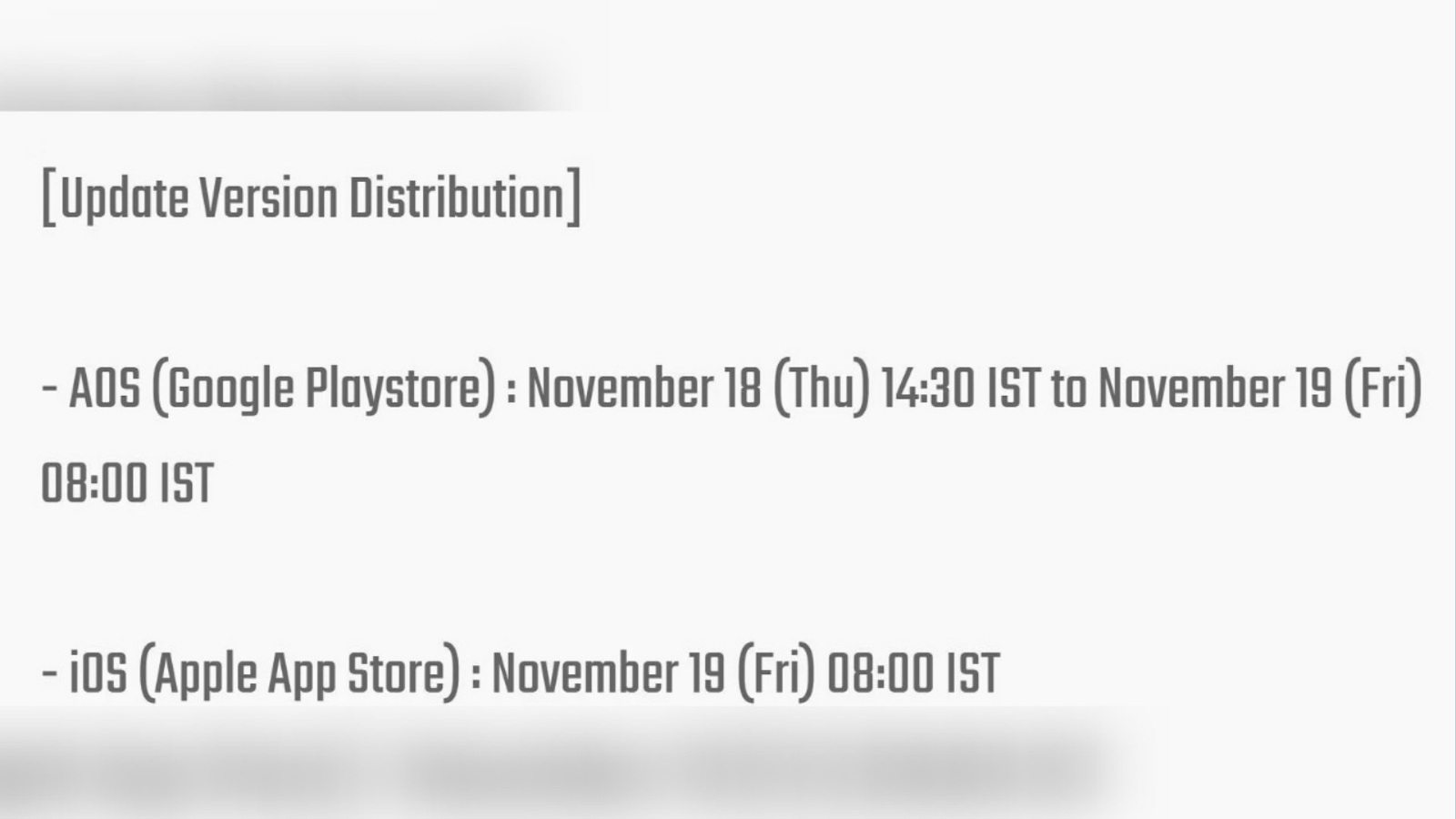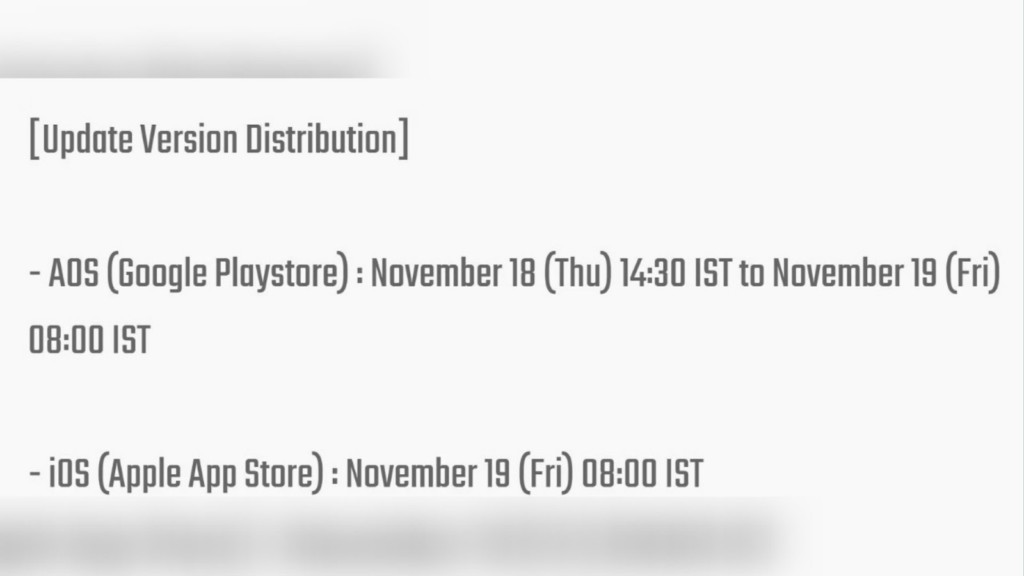 Today, Krafton has revealed BGMI 1.7 Update official release date and time. The update will be rolled out in phases, therefore, Android and iOS users will receive the update at a different time. Here is the update schedule for the month of November:
AOS (Google Playstore) : November 18 (Thu) 14:30 IST to November 19 (Fri) 08:00 IST
iOS (Apple App Store) : November 19 (Fri) 08:00 IST
Related: Team Jonathan crowned the champions of BGMI Fall Season Face-Off
As seen above, The update distribution is going to be started today. It can be expected that both Android and iOS players will receive the BGMI 1.7 Update within tomorrow.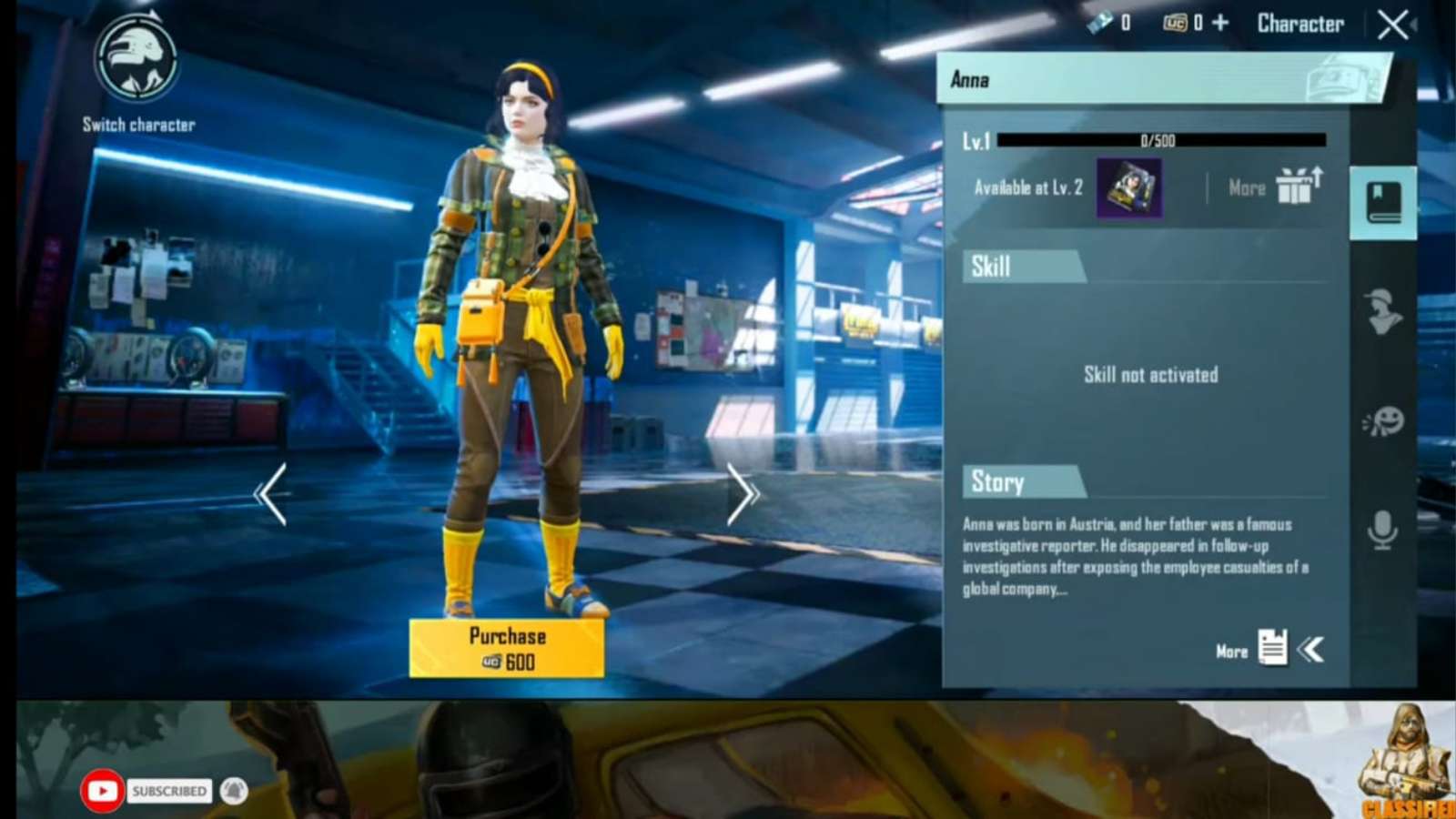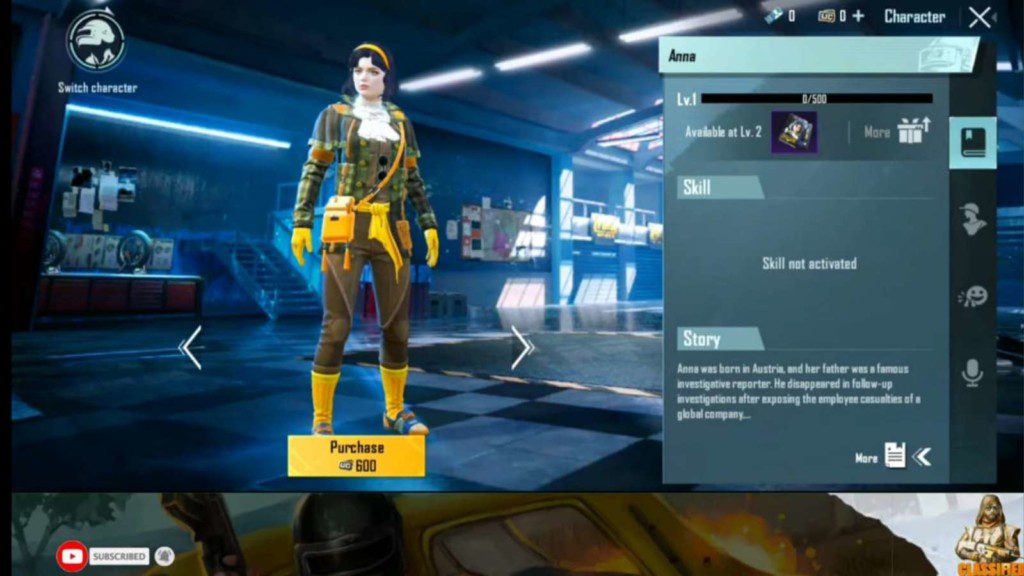 Players have been eagerly waiting for the new update as Krafton is going to give a free character named Anna in the game. Players need to complete different missions and collect the character vouchers. The vouchers can further be redeemed for the free character.
Apart from the character, certain changes have been to crate coupons and their prices. Both classic and premium crate coupon will cost 60 UC. Moreover, players can get double coupons after exchanging the old coupons in their inventory at the new update.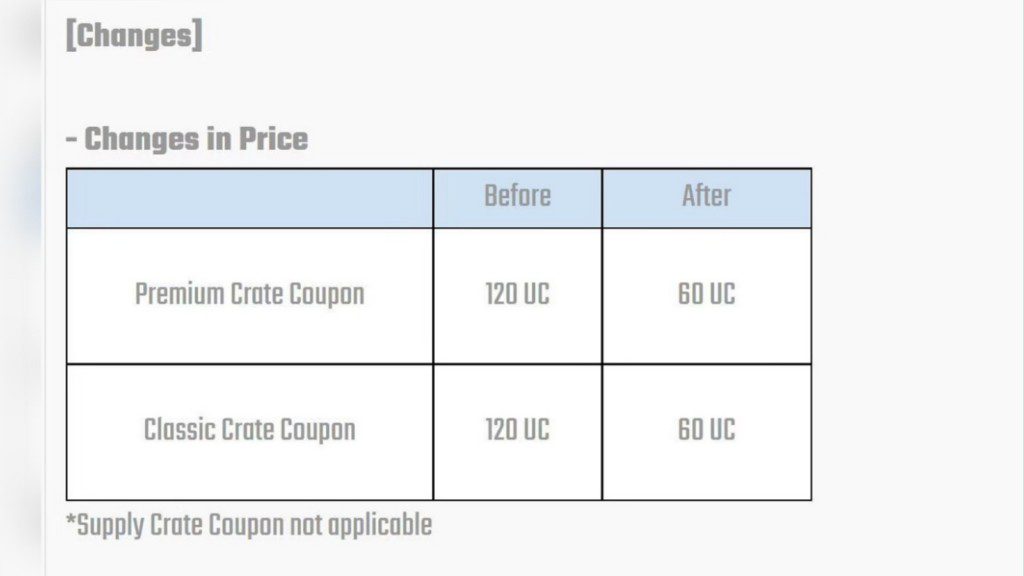 BGMI C1S3 (Cycle 1 Season 3) is also going ot start from tomorrow and run until the month of January. Players should collect the tier rewards soon. In addition to that, the new Royal Pass named Mirror Realm will bring Arcane themed rewards for the players. RPM5 will also be available in the game tomorrow.
Also Read: BGMI Fall Season Face-Off: Day 1 overall standings and results