BGMI 1.7 Update: Krafton has finally released the patch notes for the upcoming update of Battlegrounds Mobile India. Many leaks have already been surfacing over the internet regarding BGMI 1.7 Update where players got to see some unique features which captivated them, now, the features have been officially revealed in a latest video released on youtube.
Battlegrounds Mobile India is stealing the show from other games lately primarily due to the variety of invitational tournaments hosted by Krafton, major collaborations as well as regular updates that hit the game's servers and bring in a lot of modifications. Even though hackers are ruining the legit atmosphere of the game, Krafton has proved that the officials aren't sitting idle as they have brought new anti-cheat updates. Now, fans have got another reason to rejoice as the features of BGMI 1.7 Update are officially revealed!
BGMI 1.7 Update Patch Notes
Mirror World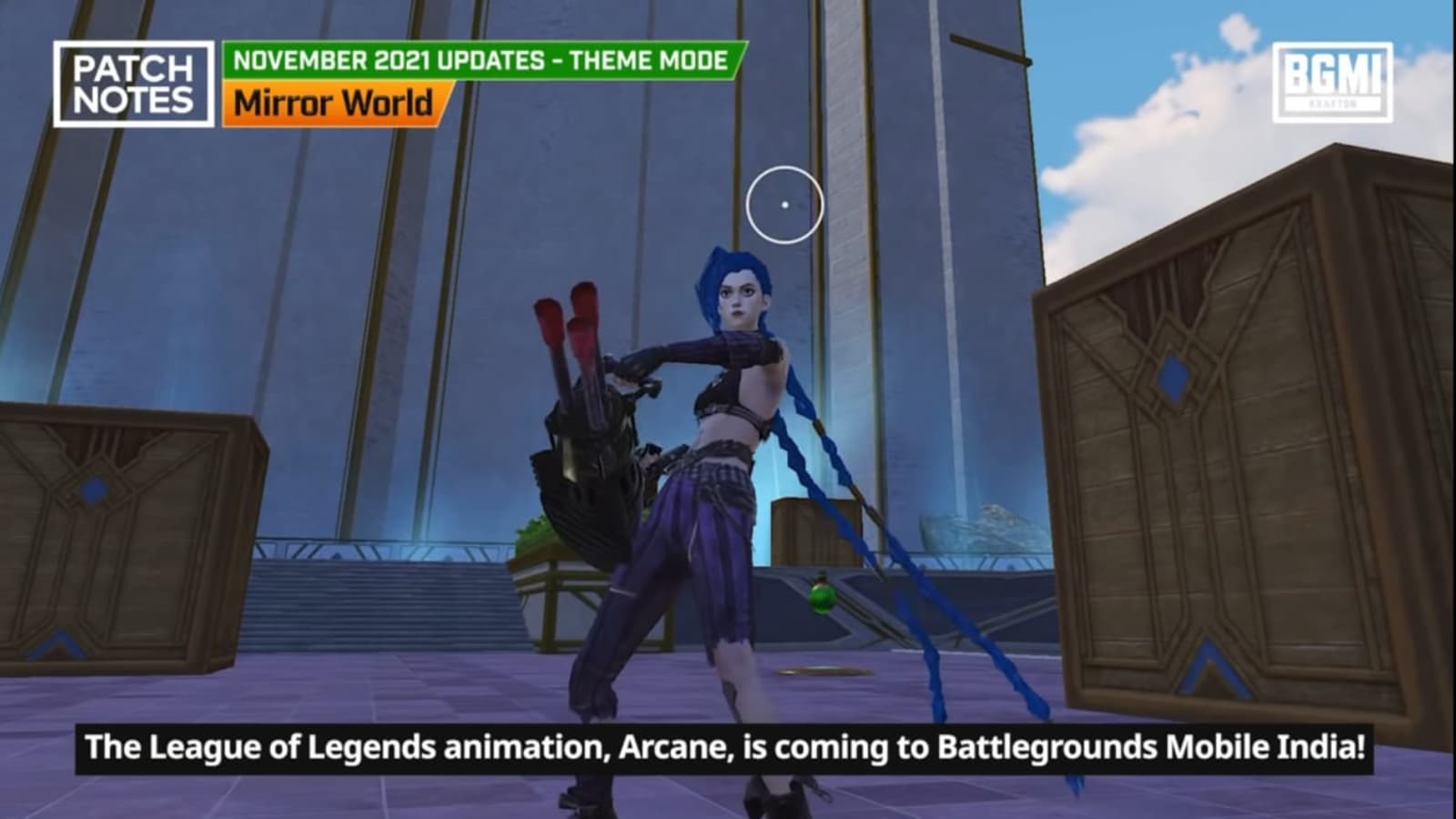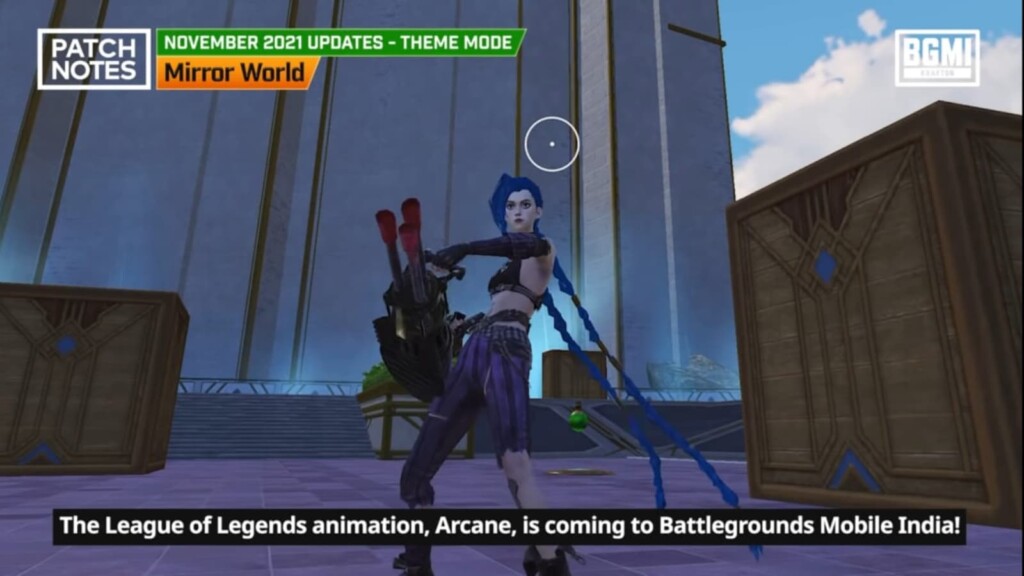 Few days ago, a collaboration with League Of Legends' Arcane series was announced by Krafton. Players were anticipating a new mode based on the collaboration and now it has been revealed that the successor of Flora Menace Mode is all set to rule Erangel and other maps. The new mode is named as Mirror World which will be available in Erangel, Sanhok and Livik
Mirror Island: Players can enter the Piltover Mirror World or the Zaun Mirror Island after they enter the Wind Barriers. After entering the Island, players will be transformed to any one character from the four characters of Arcane- Vi, Jinx, Jayce or Caitlyn. Each character has its own special ability and players can change their character if they didn't wish to play with the random character given.
Hextech Crystals: These crystals can be found across Erangel map in different locations. Players need to gather these crystals to buy special supplies from the DynaHex Supply store.
Arcane Monsters: These monsters will appear around the Erangel map as well as the Mirror Island. Players can check the location of these monsters and defeat them to obtain more amount of Hextech crystals.
Related: BGMI Fall Season Face-Off: Teams, schedule, prize pool and more
Piggyback Feature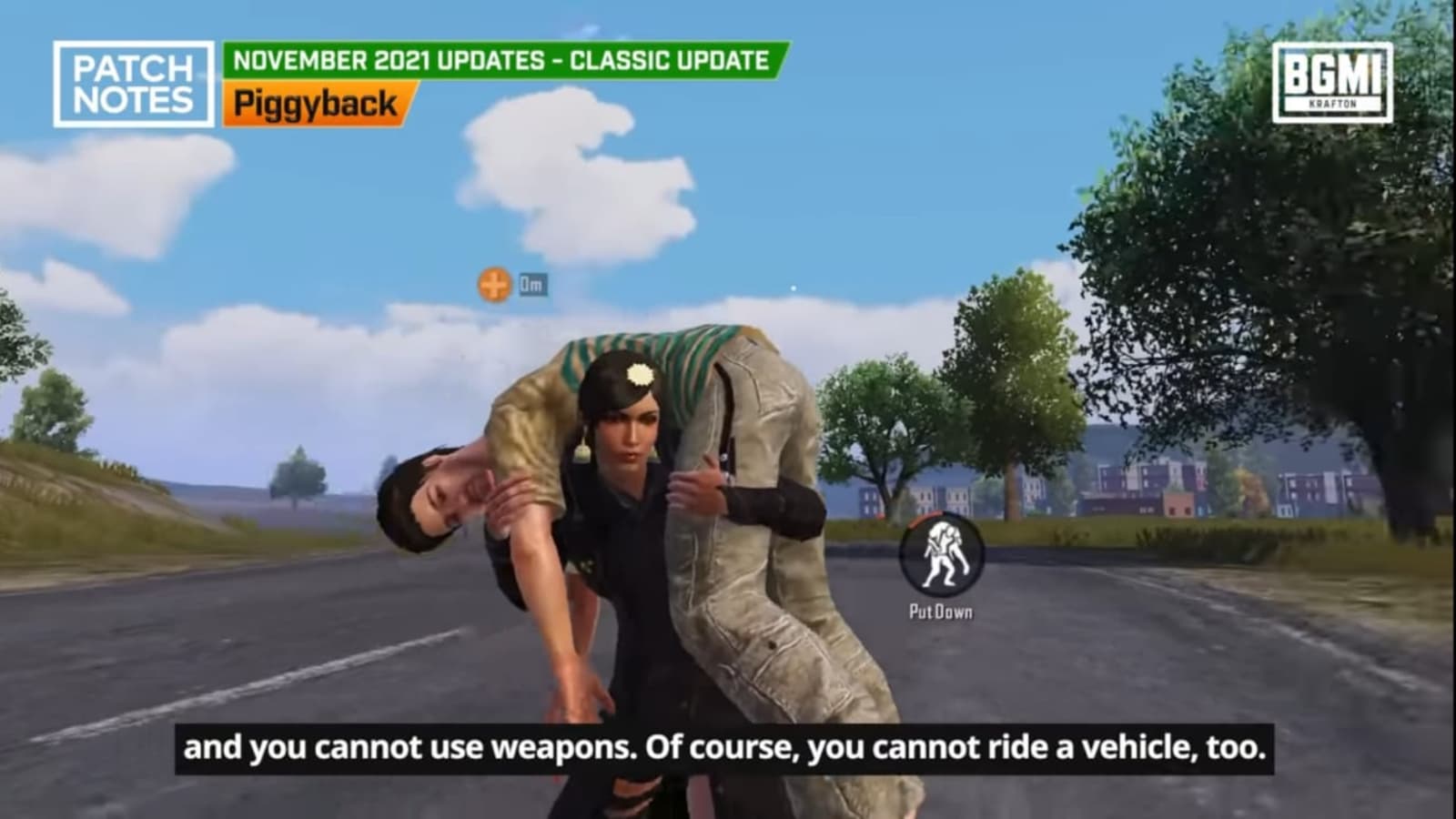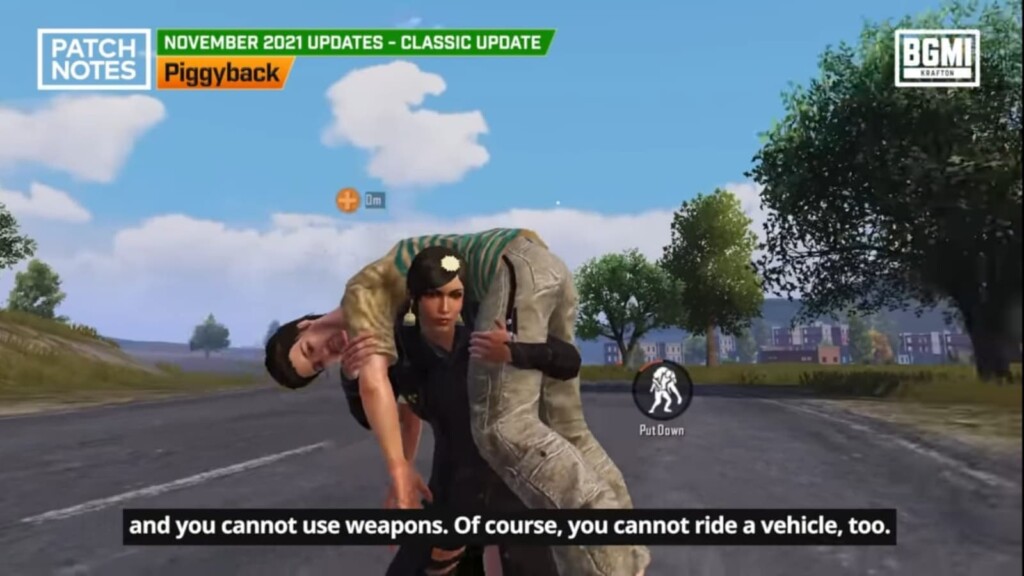 The most awaited feature of BGMI 1.7 Update is the Piggyback feature which was originally brought in PUBG PC. The popularity of this feature spread like wildfire which compelled the officials to bring the feature in the mobile versions. Players can carry their knocked teammate in their back, however, this feature comes with some drawbacks, such as your movement speed will be reduced, moreover, you cannot fire weapons or ride any vehicle.
---
New Notifications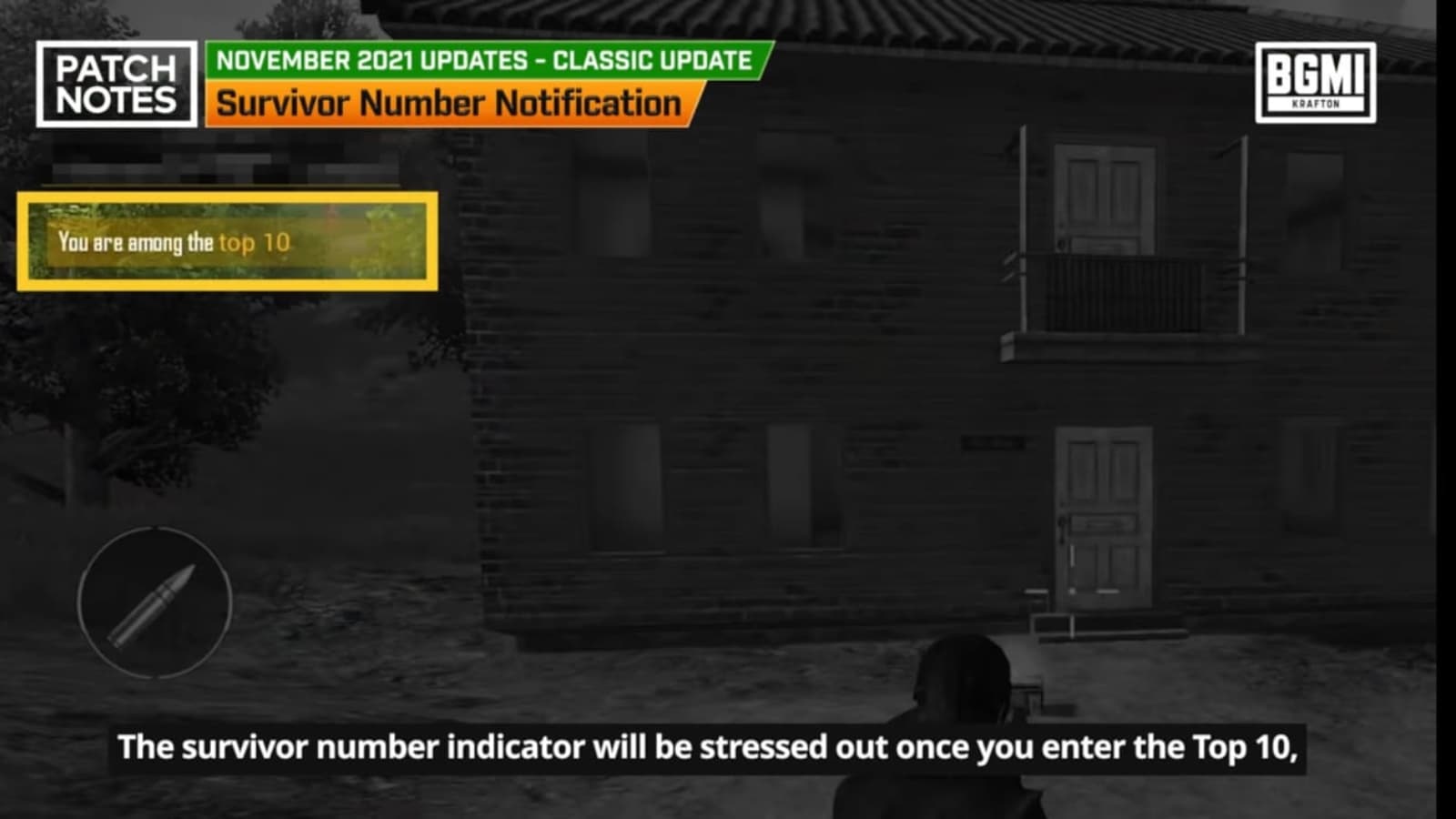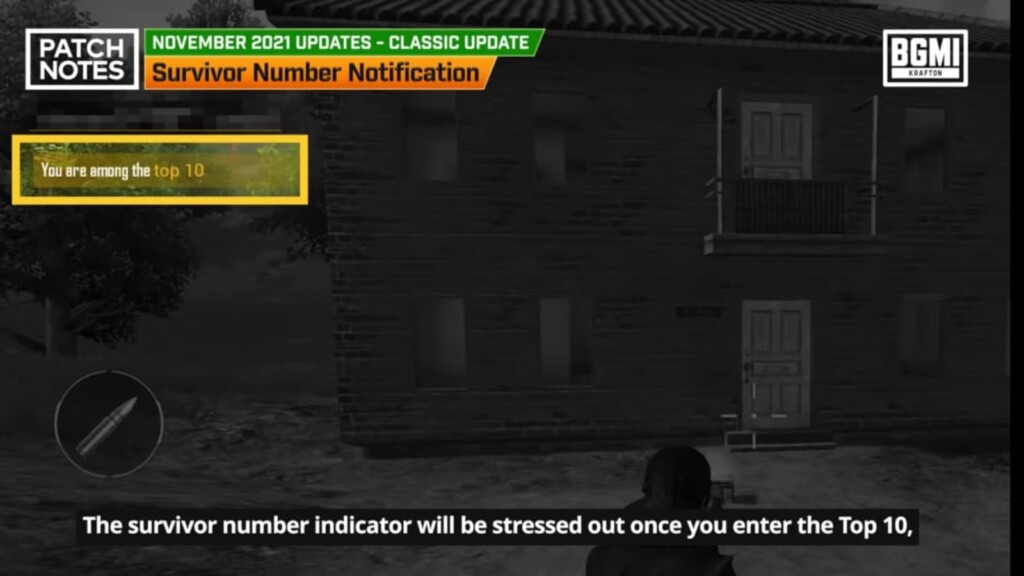 Players will be able to check the notification displayed on the screen when they finish or knock out a new enemy. An icon displaying the status (knocked out/finished) will also be displayed. Apart from that, surviving number of players will also be indicated which means players will be notified if they survive among the top 10 players.
---
Smoke Grenade Effect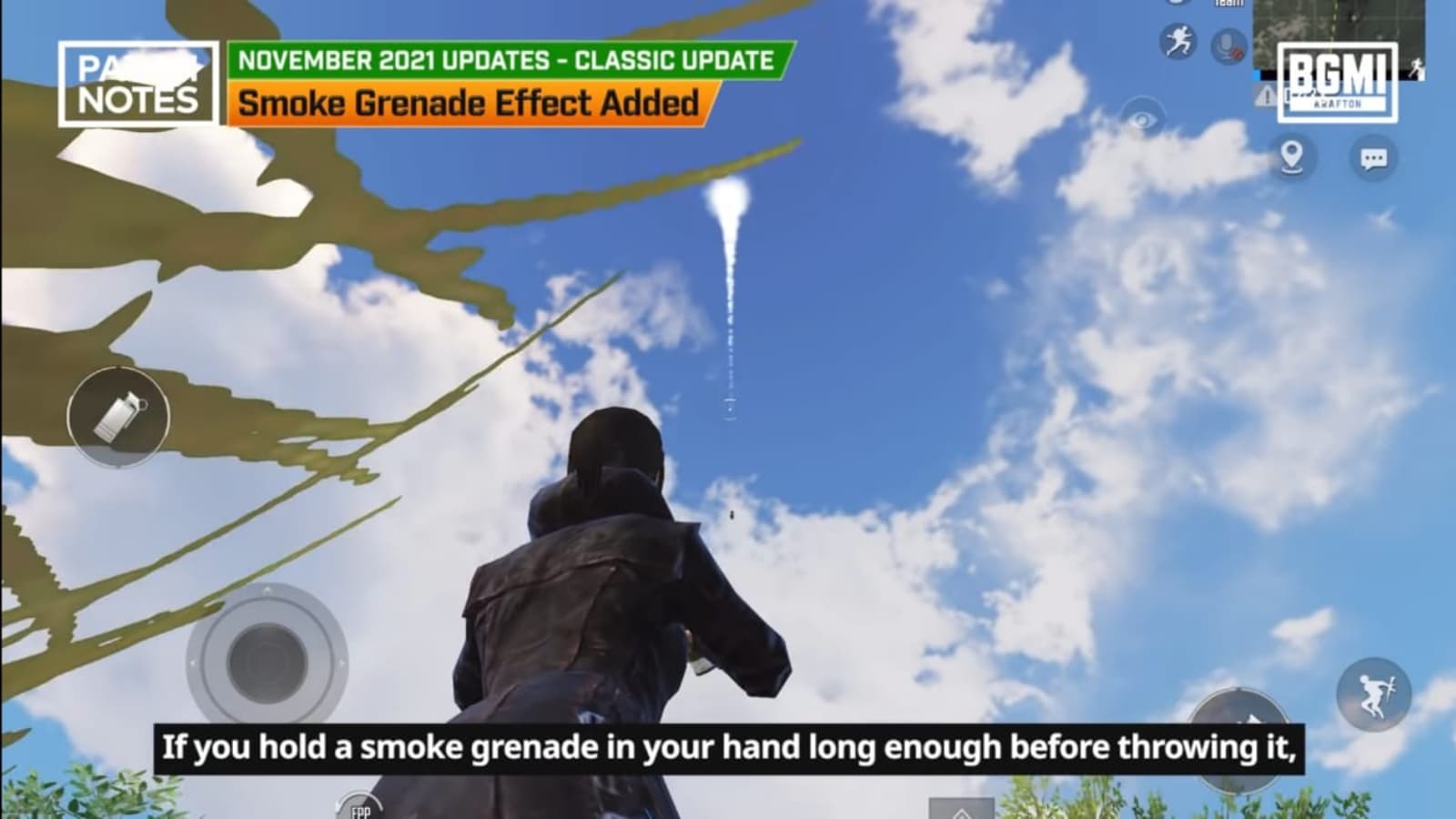 Smoke grenade is a throwable that comes in very handy. A new effect has been added to the smoke grenade when players will throw the smoke up in the air. If players hold the grenade for a long period of time, the thrown smoke grenade will create an arc like shape.
---
Mode Comeback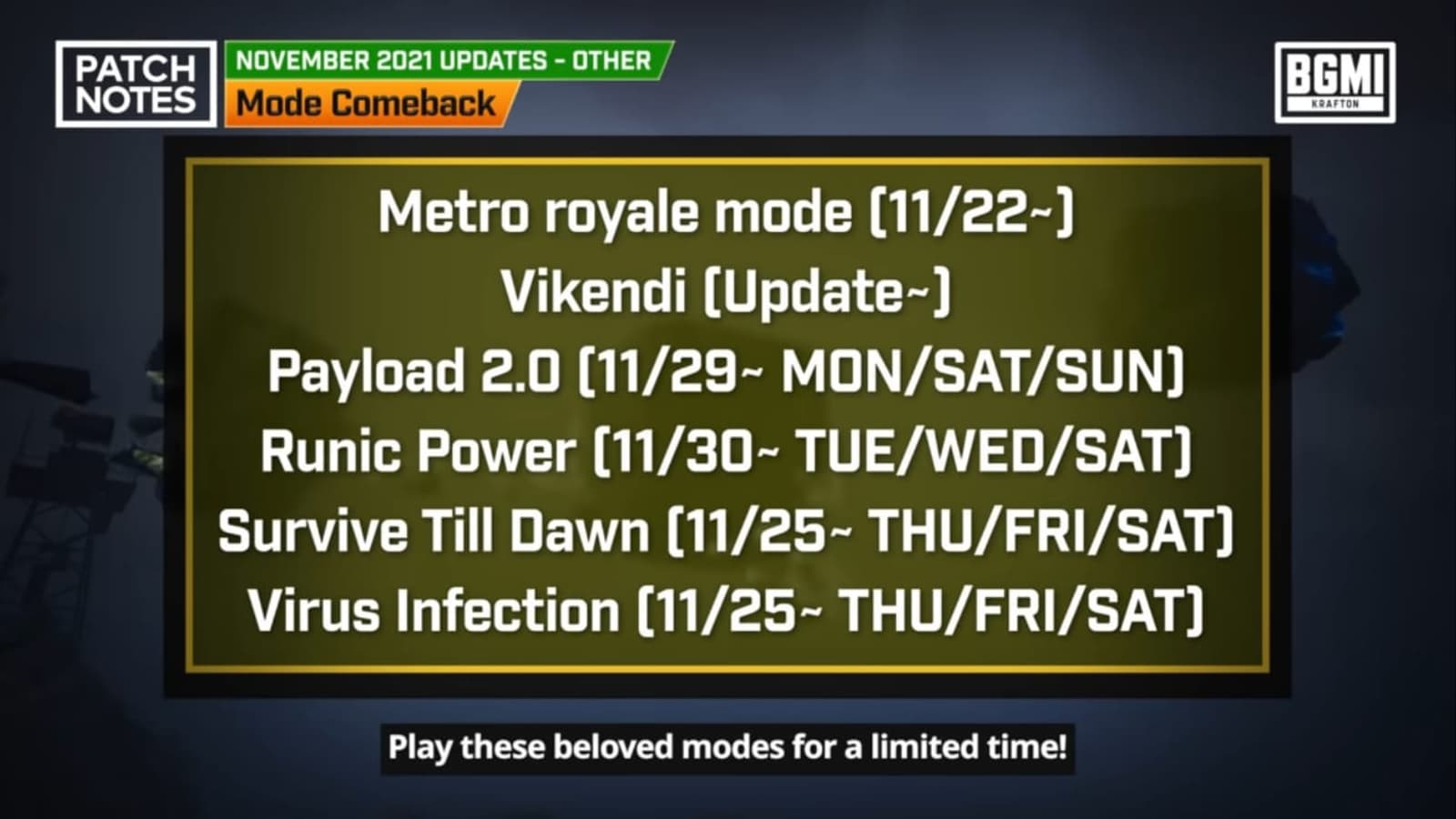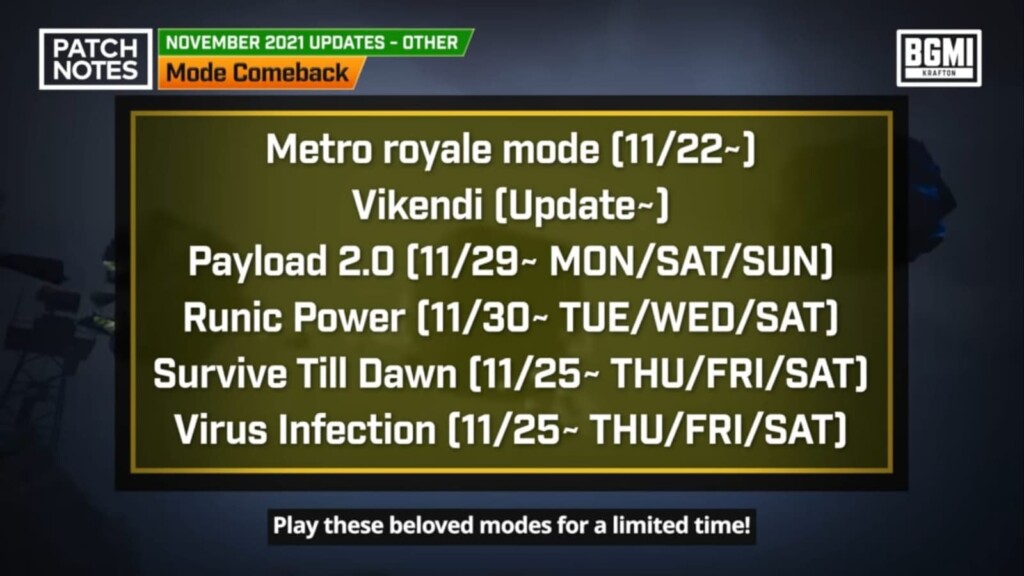 The following modes will again make a comeback after BGMI 1.7 Update is released on 19th November,2021.
Survive Till Dawn: 25/11/2021 (Thu/Fri/Sat)
Runic Power: 30/11 (Tue/Wed/Sat)
Vikendi (update)
Payload 2.0: 29/11/2021 (Mon/Sat/Sun)
Virus Infection: 25/11/2021 (Thu/Fri/Sat)
Metro Royale Mode: 22/11/2021
---
Other additions
Grenade Indicator
Jump Button changes
Hard Mode added in VS AI
Also Read: BGMI RPM5: Rank 1 to Rank 50 Elite RP rewards and release date revealed