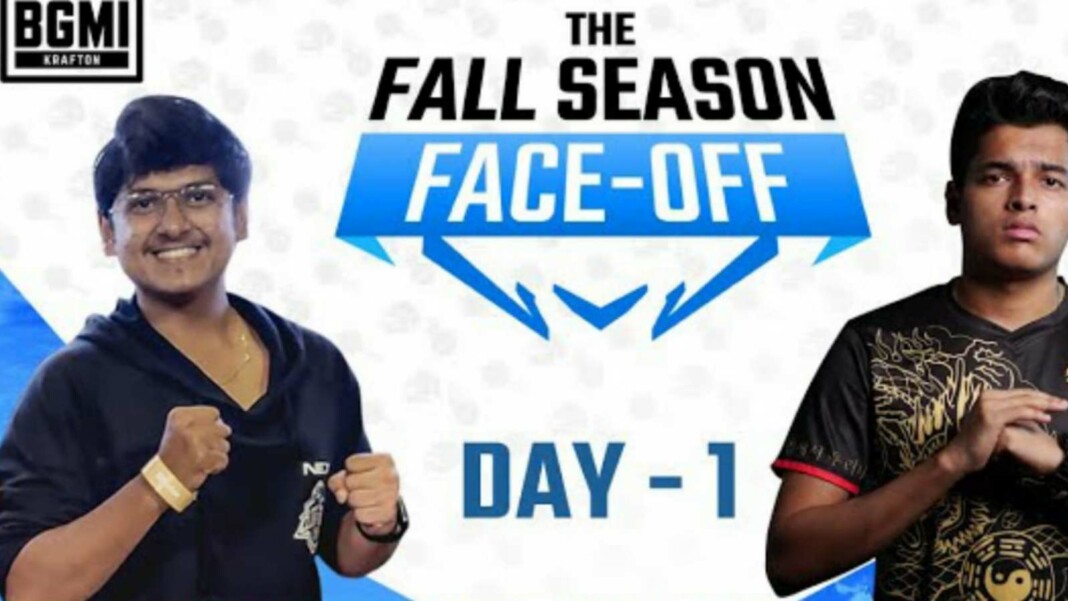 The first day of BGMI Fall Season Face-Off concluded today. The official tournament announced by Krafton featured 18 teams consisting of professional players and streamers who competed for a prize pool of 4,50,000 INR. The two-day long tournament is bidding adieu to BGMI 1.6 Update.
Team Snax emerged as the table topper as BGMI Fall Season Face-Off Day 1 ended today. They scored a total of 38 points and 16 frags. The team at the second position, Team Kanika played an equally remarkable performance as their team member OR Aditya went on a rampage at Erangel and Sanhok to add 20 finishes to the team's name. The third position was secured by Scout with 27 points and 17 frags.
Let us now look at the overall standings of BGMI Fall Season Face-Off Day 1
BGMI Fall Season Face-Off Day 1 Results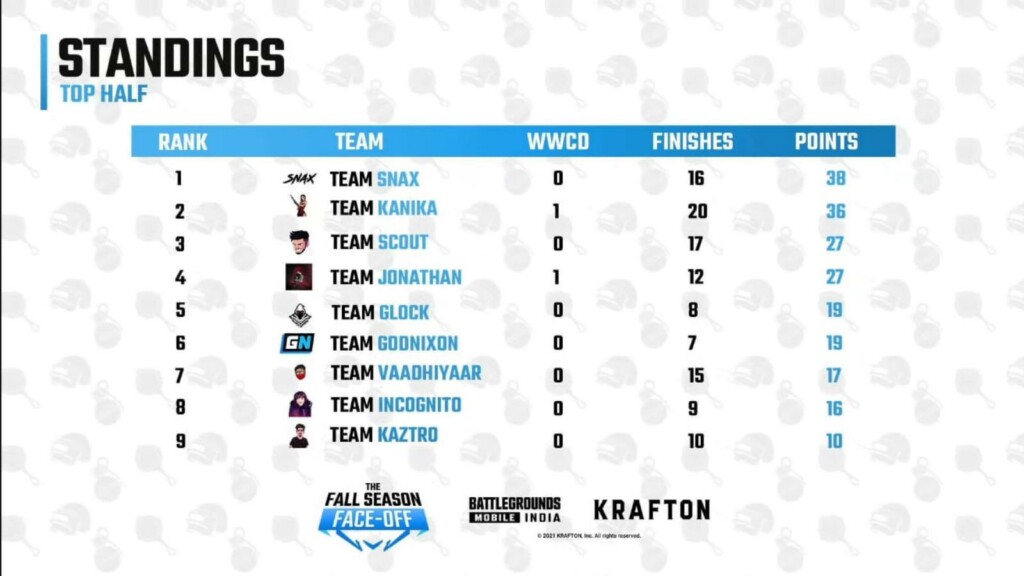 The invitational tournament consisted of four matches, the first and second being played at Erangel and Sanhok map whereas the third and fourth match were friendly pan and sniper fight matches. The first match played at Erangel map was won by Team Kanika. OR Aditya went on a killing spree as he alone took 12 finishes from the total 14 finishes of his team. Team Snax and GodNixon also played well as they secured second and third positions by scoring 19 and 18 points respectively.
Related: BGMI 1.7 Update Patch Notes: Mirror World Mode, Piggyback feature and more
The second match was held at the rain forest themed map Sanhok. The match was played in FPP mode (First person perspective). Teams had some intense action at one of the most popular hot drop of Sanhok, Bootcamp. Team Ghatak was eliminated early at this match. Although Team Snax made it to the last playzone, they were defeated by Team Jonathan who won the chicken dinner at this match.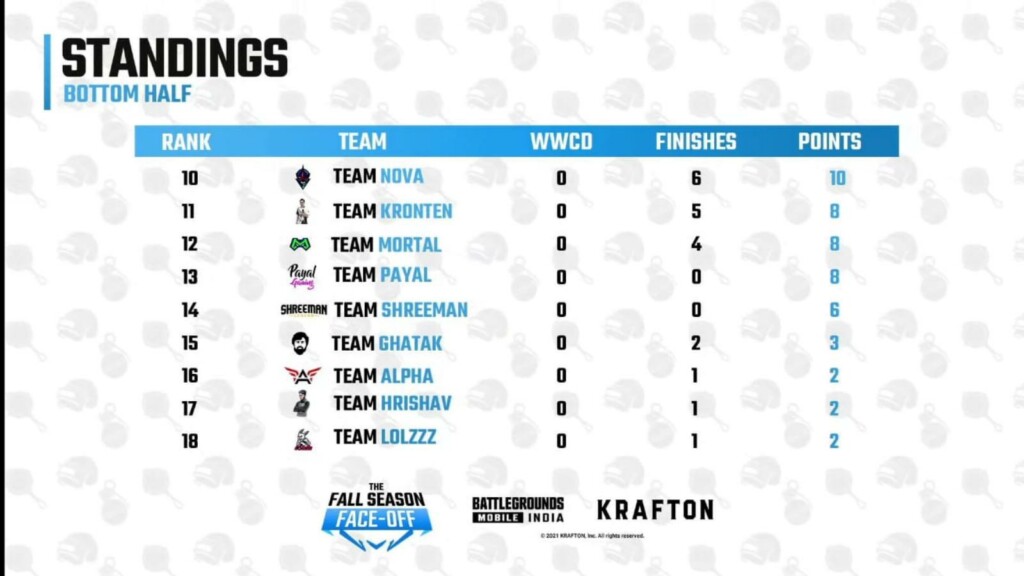 The third match was a friendly pan fight match played at Erangel. Even after being a friendly match, fans saw some intense nail-biting moments. A total of six players were alive at the last playzone and when the heal battle started, Jonathan emerged as the winner after defeating Hydra Hrishav.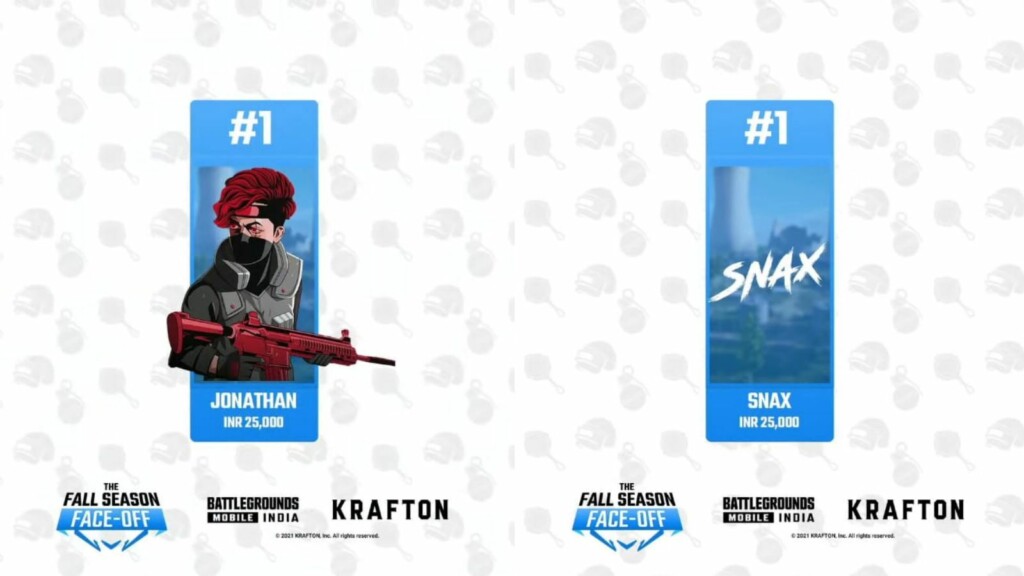 The sniper fight match was won by Snax after he eliminated GodLike's Ghatak. Snax took a total of five finishes to win the chicken dinner with his DMR Mini14. Shreeman Legend also displayed a good performance at the sniper fight match of BGMI Fall Season Face-Off Day 1.
Also Read: BGMI RPM5: Rank 1 to Rank 50 Elite RP rewards and release date revealed