Battlegrounds Mobile India releases new weapon skins and outfits for the players at regular intervals to retain the interest of the players.Here is how to get the exclusive Malachite Scar-L skin in BGMI Friend Caring Event.
A plethora of weapon skins is found in almost all of the battle-royale games as these skins add stunning finishes to the otherwise mundane appearing weapons. However, most of the weapon skins released need to be bought by spending on crates. Therefore, Krafton brings new events where players can collect weapon skins as well as other accessories by fulfilling some effortless tasks. Let us now know the procedure by which players can obtain the Malachite Scar-L skin and more stuffs in the BGMI Friend Caring Event.
BGMI Friend Caring Event: All you need to know!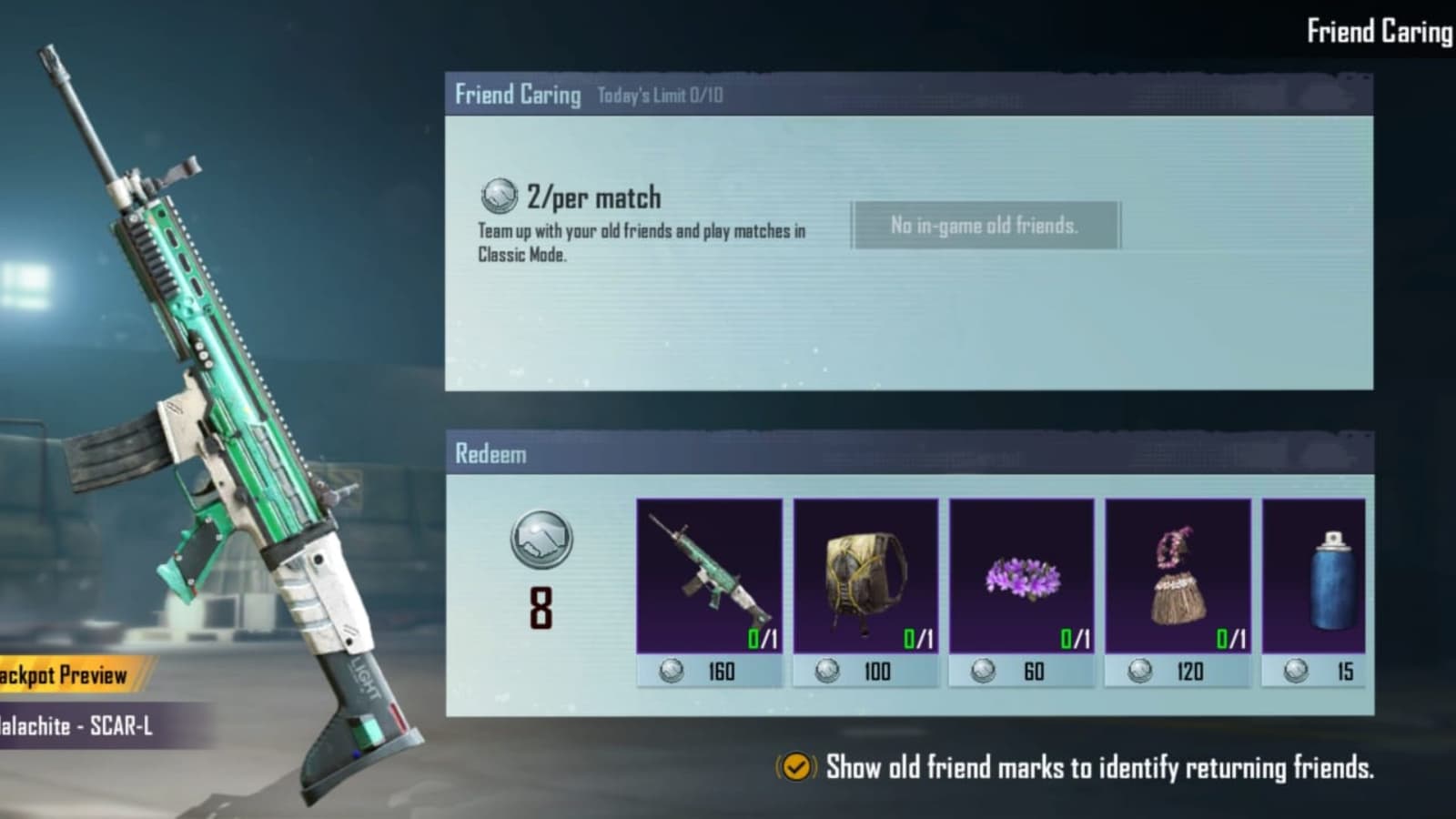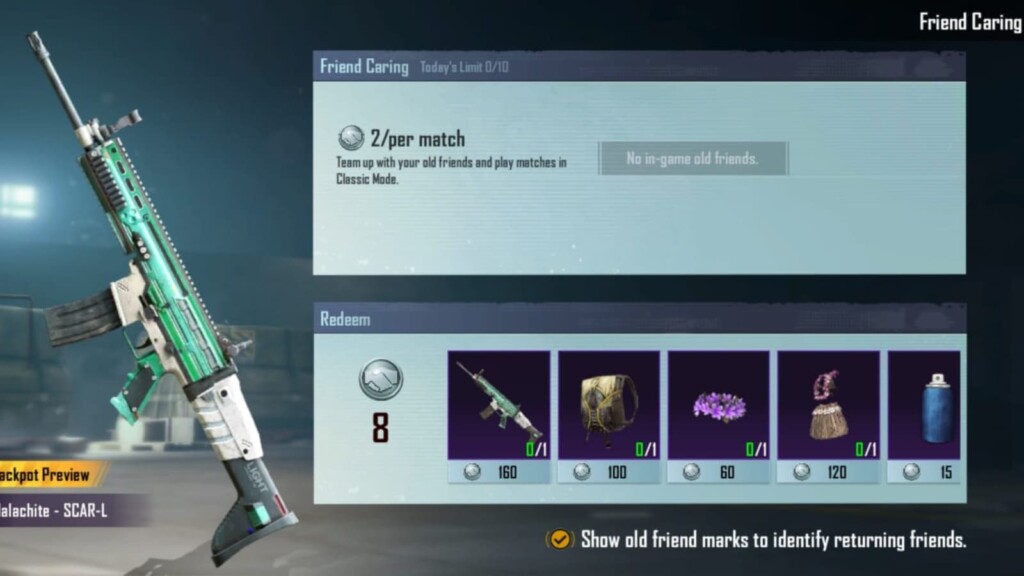 The Friend Caring Event in Battlegrounds Mobile India does not have any deadline which means players can collect the rewards according to their suitability. As the name suggests, players need to play matches with their friends, but there's a twist! They need to collect recall tokens by playing with their old in-game friends. Old friend mark will only be given to those in-game friends with whom you're friends in the game for over a month or more.
The complete set of rewards under BGMI Friend Caring Event has been mentioned below:
Malachite Scar-L: 160 tokens
Meadows Backpack: 100 tokens
Luau Wreath: 60 tokens
Luau Set: 120 tokens
Paint: 15 tokens (4 redemptions)
Parachute Trail (Pink): 6 tokens (20 per player)
Premium Crate Coupon Scrap: 5 tokens (15 per player)
Classic Crate Coupon Scrap: 4 tokens
Related: BGMI x Alan Walker: How to get the Alan Walker Hoodie and T-Shirt in BGMI?
How to get the Malachite Scar-L skin in BGMI for free?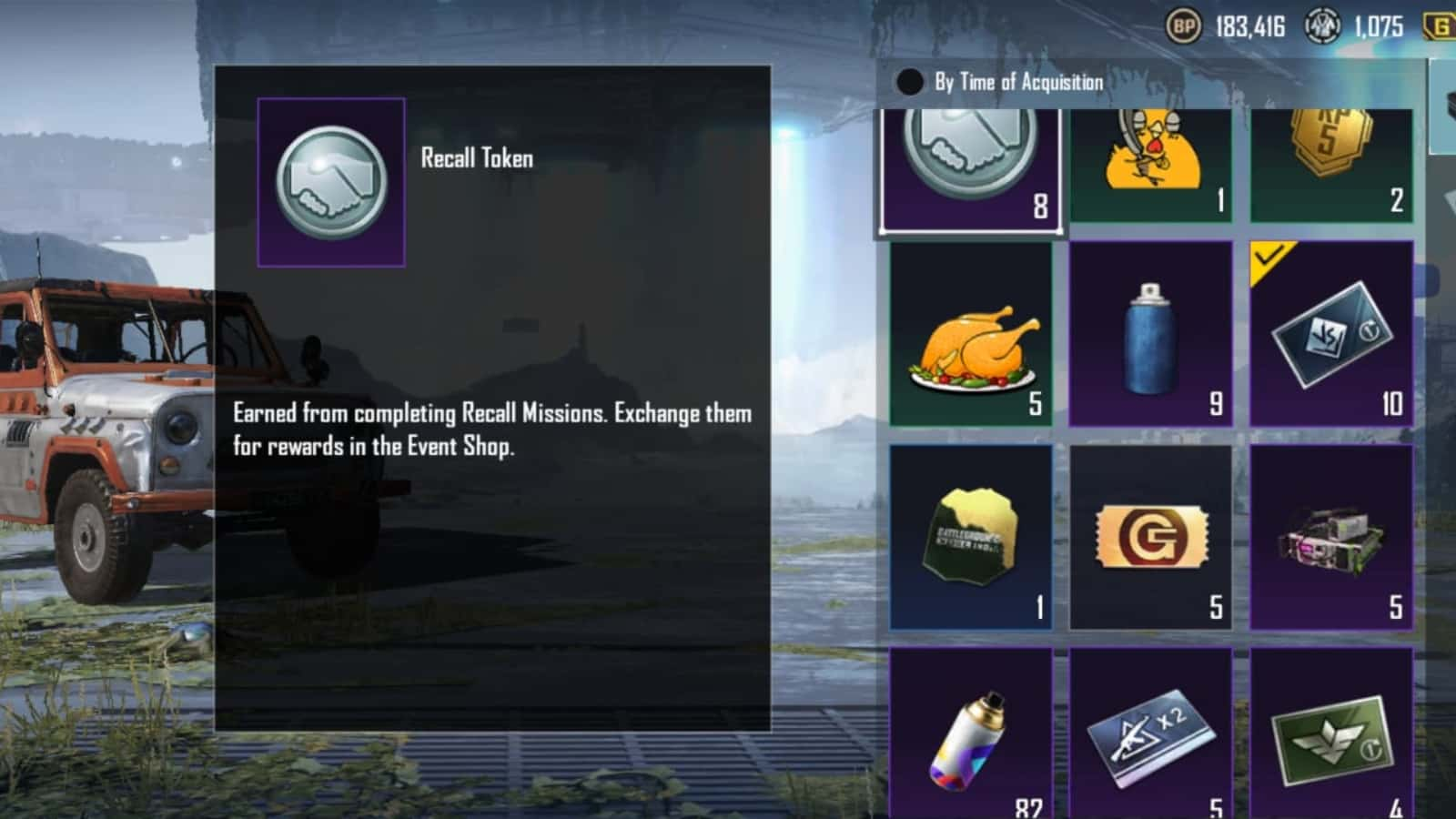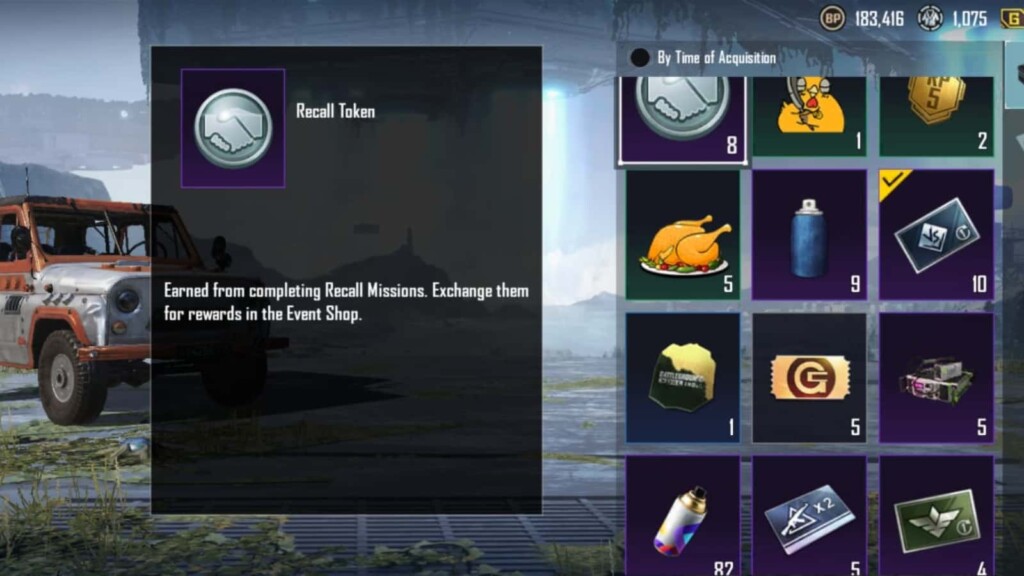 Open Battlegrounds Mobile India and open the friends section. Click on the two buddies icon and you'll head over to the Friend Caring Event in BGMI.
Play matches with your old-in game friends in classic mode. Every match played with old friends will fetch you 2 recall tokens.
Collect 160 recall tokens by playing 80 matches with your old friends. After that, head over to the event section and redeem the tokens for the Scar-L skin or other rewards.
Also Read: How to get the Cool Cat Set and Rockstar Mini 14 skin in Lamp Exchange Event BGMI?