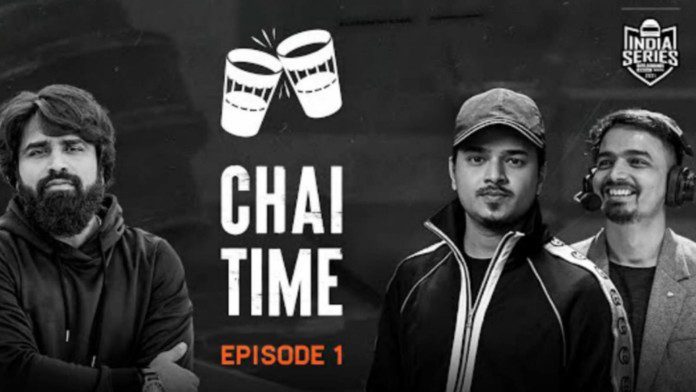 Krafton is bringing a lot of surprises for its fans. After announcing the last date of registration for BGMI India Series 2021, it has been announced that Krafton will conduct BGMI Grind Scrims before the online qualifiers of BGIS 2021 commences.
The officials have started the necessary preparations before hosting Krafton's biggest tournament which features a prize pool of 1 Crore. With this tournament, the eSports scenario is certain to gain momentum. As countable days are left before the registrations of the open for all tournament ends, Krafton, today organised an interaction stream which featured popular hosts such as Ocean and Thug. Fans were informed about Krafton's official scrim which will be titled as 'GRIND'. Let us know more details regarding BGMI Grind Scrims.
Krafton announces BGMI Grind Scrims ahead BGIS 2021
In an interactive video session named 'CHAI TIME', Krafton brought our favourite hosts who gave us many surprising details regarding Battlegrounds Mobile India. The video session begun with the revelation of some interesting statistics of BGMI's Classic mode matches. Following which, the announcement of Krafton's invitational scrim was made. A total of 32 teams are set to take part in BGMI Grind Scrim. The experts believe that the official scrims will be a great way to polish the skills of players.
Invited Teams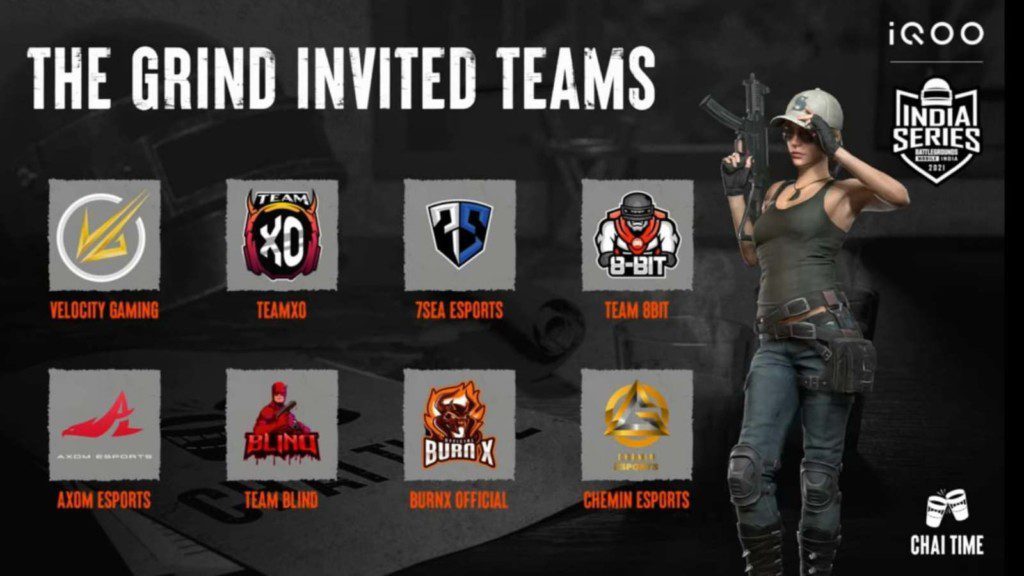 GROUP A
Velocity Gaming
Team XO
7SEA Esports
Team 8 bit
Atom Esports
Team Blind
BurnX Official
Chemin Esports
Related: Velocity Gaming buys Team IND BGMI roster
GROUP B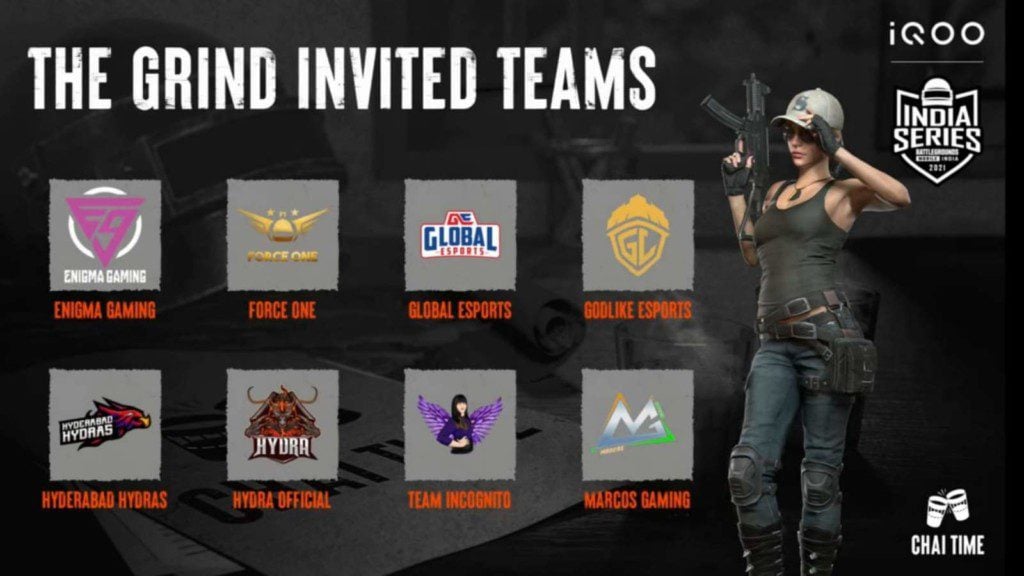 Enigma Gaming
Force One
Global Esports
Godlike Esports
Hyderabad Hydras
Team Incognito
Marcos Gaming
GROUP C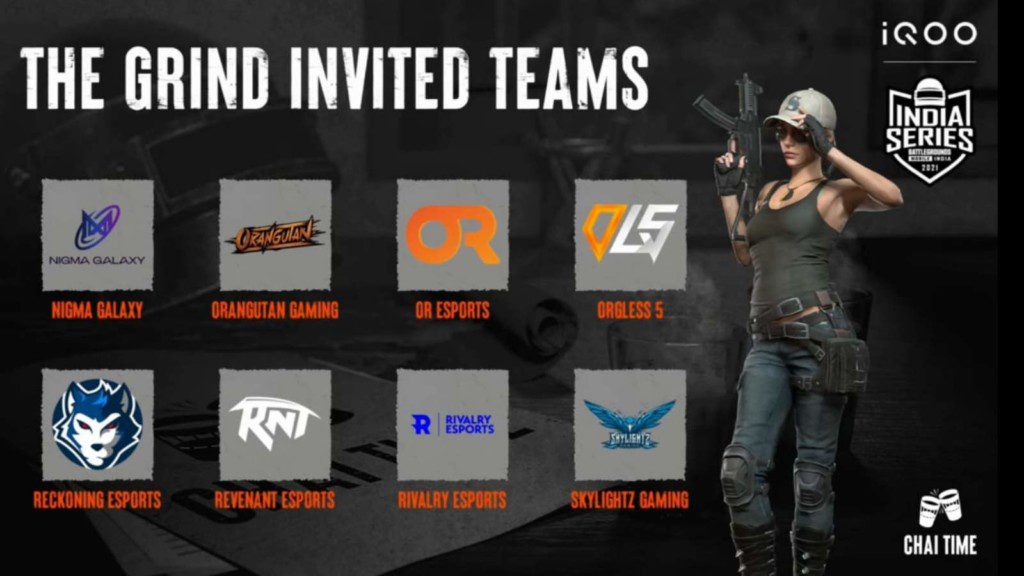 Nigma Galaxy
Orangutan Gaming
OR Esports
Orgless 5
Reckoning Esports
Revenant Esports
Rivalry Esports
Skylightz Gaming
GROUP D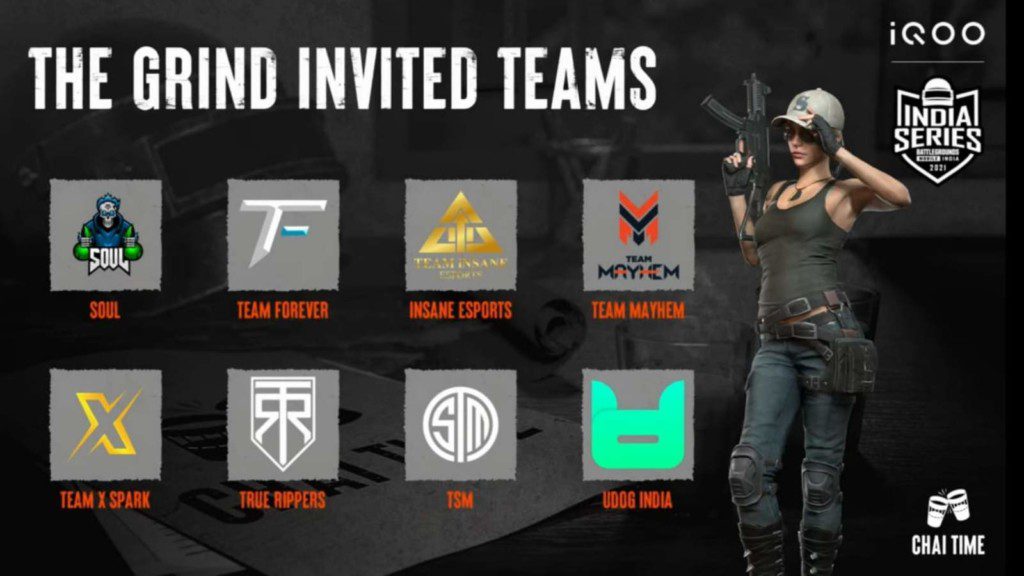 Team Soul
Team Forever
Insane Esports
Team Mayhem
Team XSpark
True Rippers
TSM
UDOG India
---
Schedule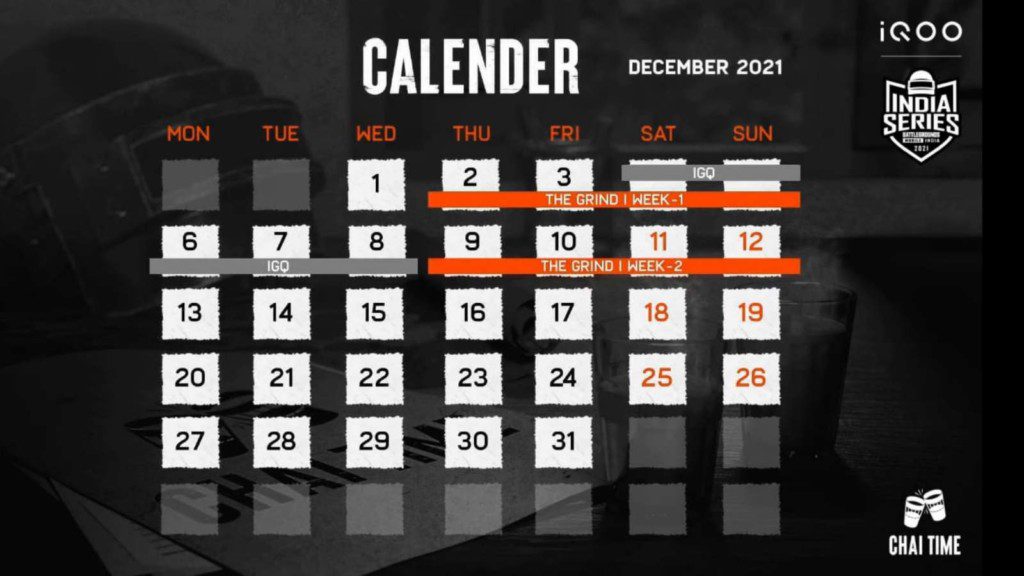 The schedule for BGMI Grind Scrims has been mentioned below:
Week 1- December 2nd-December 5th
Week 2- December 9th- December 12th
Week 1 of BGMI Grind Scrims will clash with the in game qualifiers of BGMI India Series 2021 which is going to kick off on 4th December. Certain changes have also been made to the online qualifiers of BGMI India Series 2021 which will take place in 3 rounds. Previously it was announced that 2 matches will be played at the third round, however, it has been changed to 3 matches. It is important to note that the officials have not made it clear whether the same teams will play at the big event.
Also Read: Krafton has a message for under age BGMI players, check details