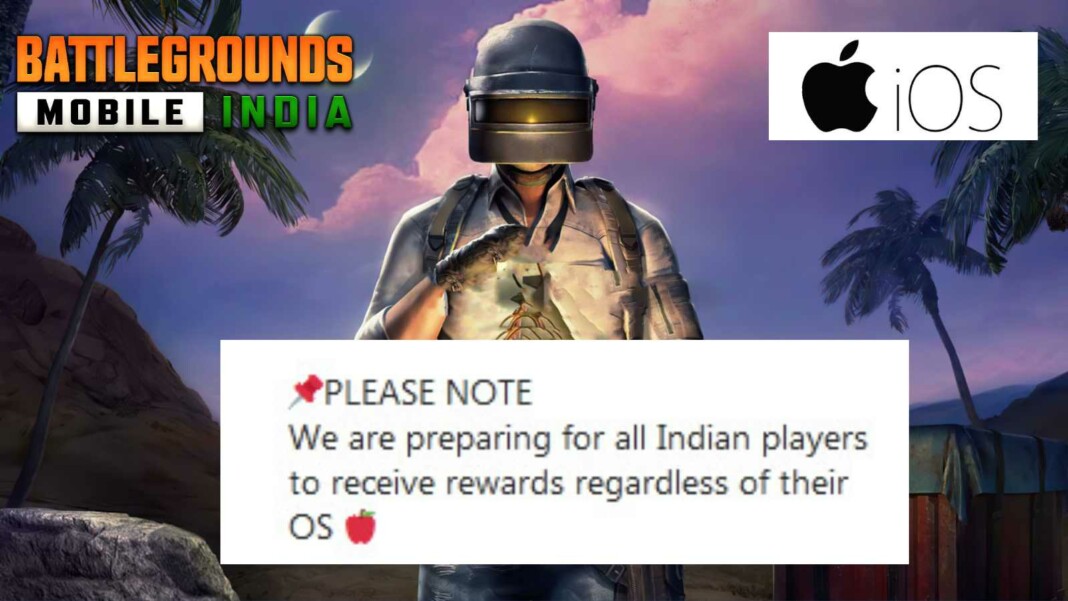 It seems like Battlegrounds Mobile India, aka BGMI is finally getting a green light for iOS devices. The officials have teased a major hint on the BGMI iOS version release date in the latest post on their social media handles.
Ever since the Battlegrounds mobile India is announced, the Indian Gaming Community has been overwhelmed. With the official launch on July 2 for Android devices, the officials have made all the Android users be on the verge of happiness. The game has already hit milestones starting from day 1 and the game is closing to 50 million download mark on the play store. With such quick developments and success figures, the officials have not yet revealed any word over the iOS release date of BGMI which made iOS users so disappointed.
The officials have expressed their happiness as they have crossed nearly 46 million downloads and they are bringing in exclusive rewards for the forthcoming milestone achievements. Players will receive the respective rewards for each milestone that is set up.
Read More: Battlegrounds Mobile India: Top 5 hot drop locations in Sanhok Map BGMI
Battlegrounds Mobile India, aka BGMI iOS release date in India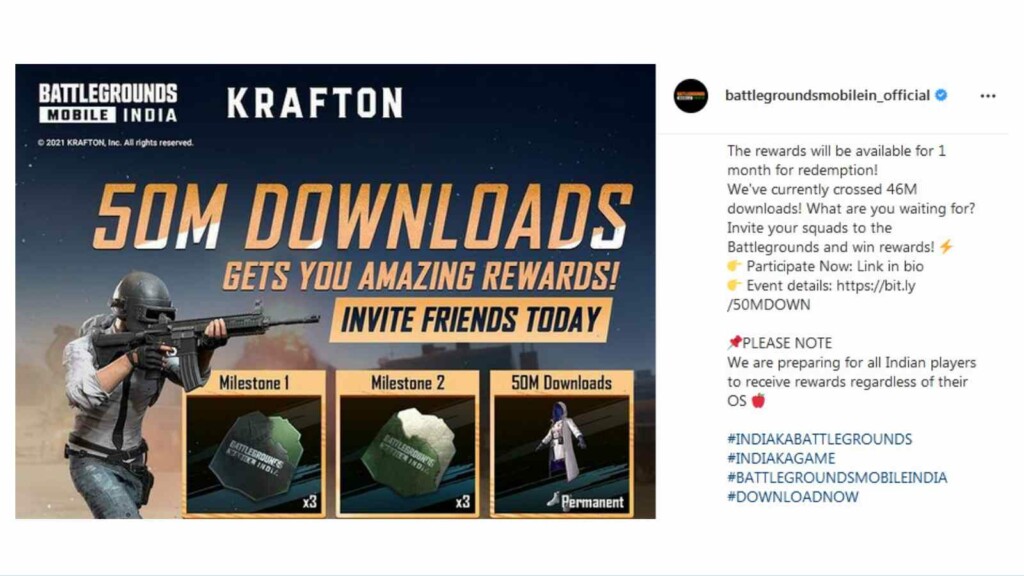 In a recent post of the officials, the BGMI release date for iOS has been teased with a hint. With the latest post, it is expected that iOS users are soon getting the game on the app store. This hint was raised based on the statement of the official post which reads:
📌PLEASE NOTE
We are preparing for all Indian players to receive rewards regardless of their OS 🍎
The apple sticker at the end is the reason for this new breaking buzz. It is evident that Krafton had surprised its fans with their plans of release for Android versions too. It will be interesting to see if the developers launch the game soon. According to this post, the game would be soon released on iOS because achieving the 50 million downloads mark is not a big task for such much-loved games like BGMI and if the game releases for iOS, that milestone will cross on the release day itself. It only took a day to cross the 5 million download mark for BGMI on the play store.
Earlier the developers had also included a line in the July patch notes which had led to the thought of believing that BGMI is undergoing a testing phase on iOS devices. Hence, this post is evident and it's much enough to expect the BGMI iOS version very soon.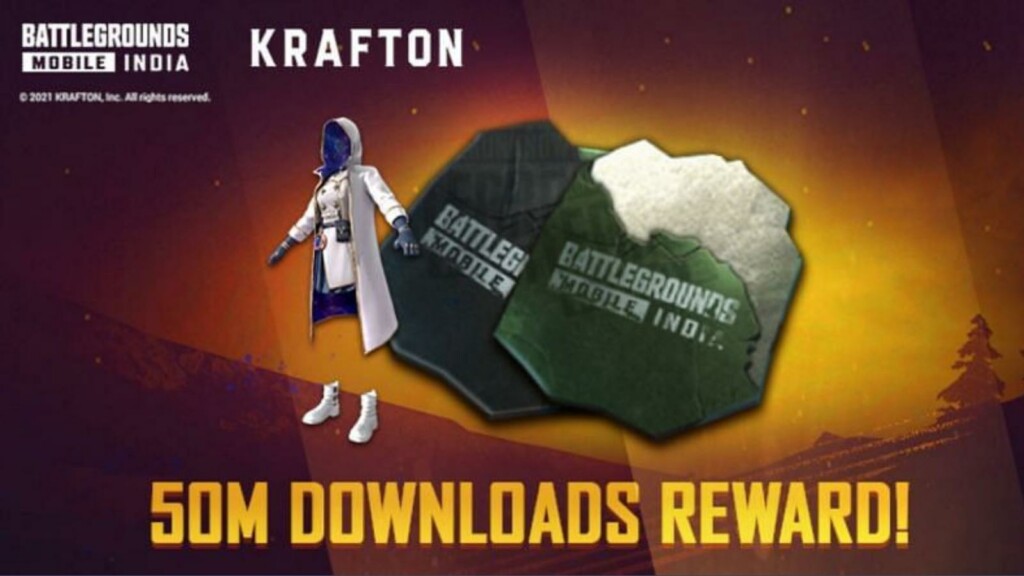 The rewards for achieving the scheduled downloads mark are:
48M Milestone – Supply Coupon Crate Scrap X3
49M Milestone – Classic Coupon Crate Scrap X3
50M Milestone – Permanent Galaxy Messenger Set X1
The rewards are unlocked and will be available to claim as soon as the milestones are completed successfully.
It is suggested that players follow the official's social media handles to get the latest updates of BGMI iOS release date or announcements:
Also Read: GXR eSports unveils their PUBG Mobile and BGMI rosters