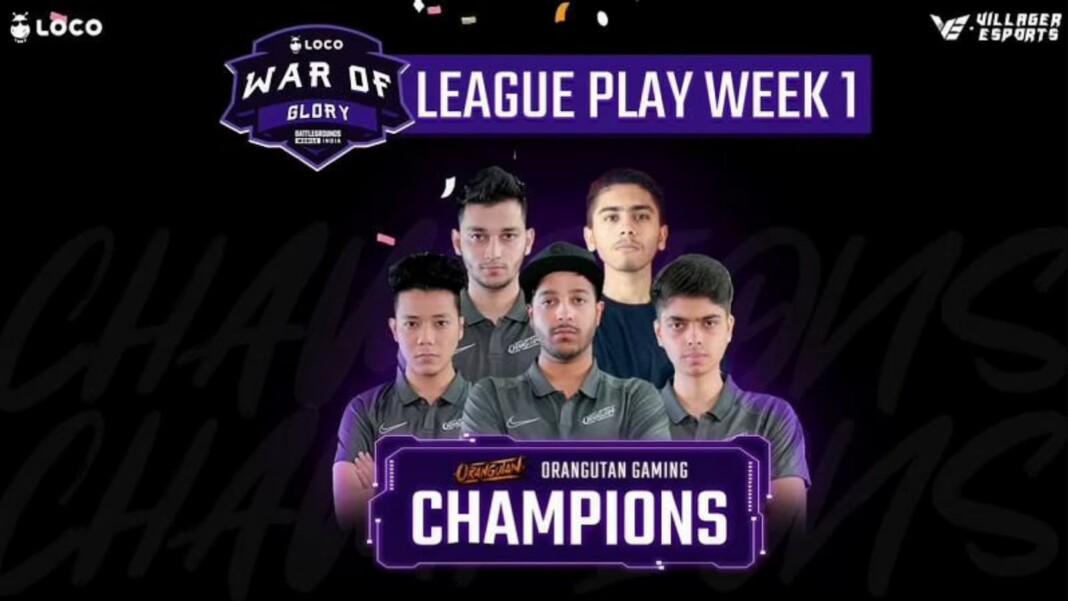 BGMI War of Glory: With a marvellous performance throughout the week, Orangutan Gaming was declared as the winner of the first week of league stage. Surpassing 27 other equally well deserving teams, Orangutan Gaming's team work shined throughout different tournaments.
BGMI War of Glory is the biggest third arty tournament of Battlegrounds Mobile India which has been organized by Villager Esports in association with streaming platform Loco. With a massive prize pool of 50 lakhs, every team is struggling to bag the first position in daily and weekly standings. Fans were thrilled to see the intense action between the teams in 27 matches. As Orangutan Gaming topped the leader board they were also awarded with the cash prize of 2,50,000 INR.
BGMI War Of Glory: Overall standings after Week 1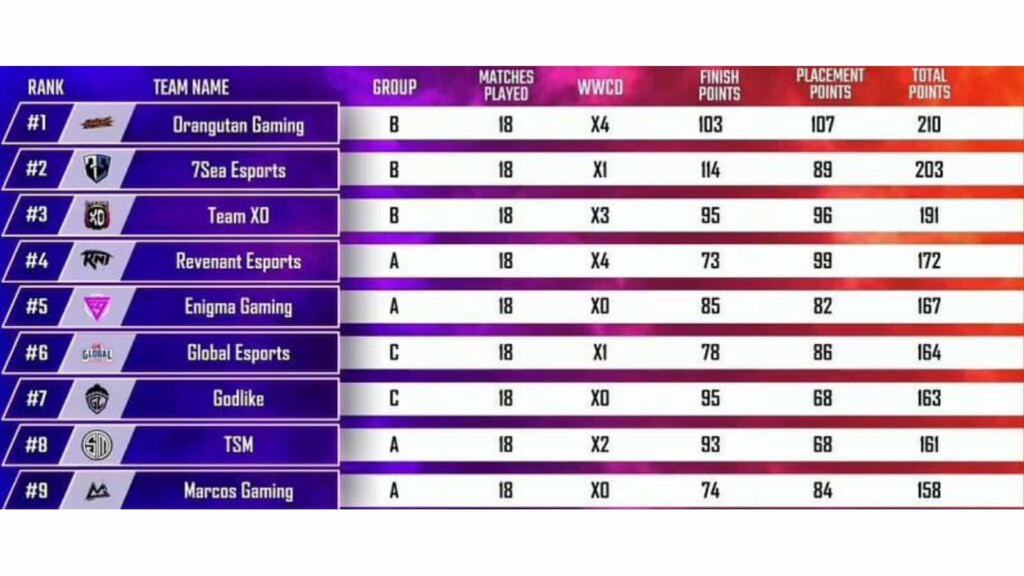 As the final day of Week 1 of BGMI War Of Glory concluded yesterday, Orangutan Gaming finished at the first position with a whopping 210 points. OGxAKOP of Orangutan Gaming was crowned as the MVP of the week as he accumulated 41 finishes throughout the week and also gave an average contribution of 40% to his team.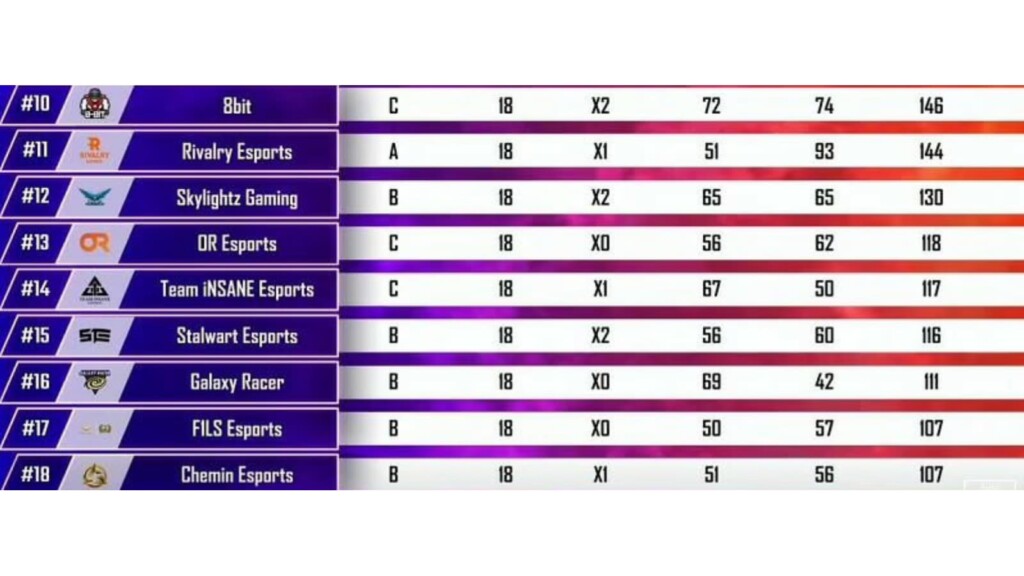 7SEA Esports were not left not behind as they continued to battle head to head, securing the second position with 203 points in total and giving a tough competition to Orangutan Gaming. They manifested a consistent performance at the final day of week 1 which helped them to climb up to the second position.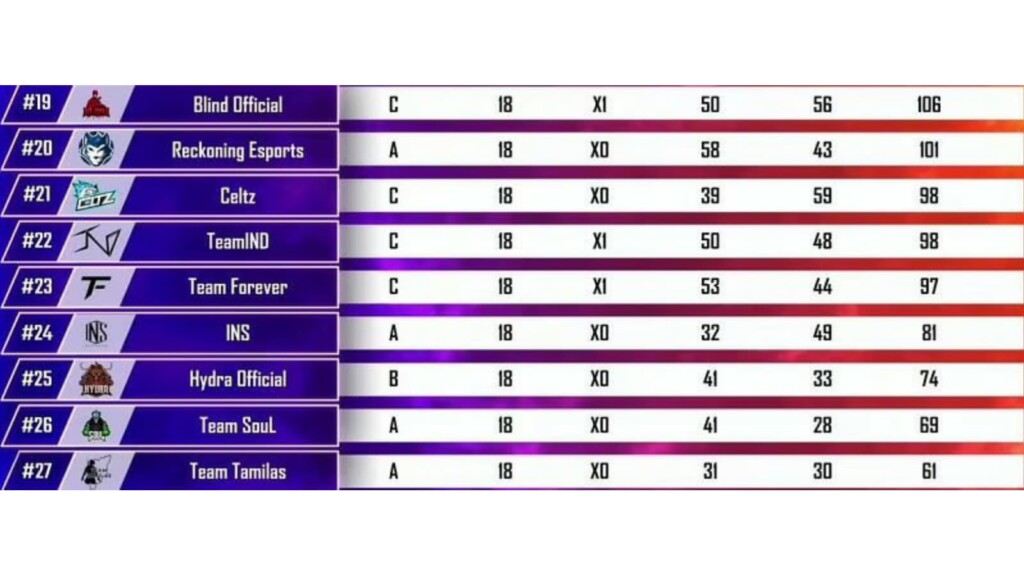 The gameplay of Team XO was also commendable, even after having a less experience of competitive gameplay, this rising BGMI team is dominating various tournaments. They also topped the leader board at BGMI x Loco India Ki After Party and won the second season of TEC BGMI Invitational. Fans are eager to see whether this team makes it to the top at Week 2.
At the fourth position stood Revenant Esports, another star team in making for Battlegrounds Mobile India. After Orangutan Gaming, they were the only team who finished week 1 with four chicken dinners. Post Match 27, they scored 17 total points with 73 finish points. Having bagged the fourth place, they were awarded with 30,000 INR. Enigma Gaming at the fifth position were also awarded with the cash prize of 30,000 INR.
Related: How to get the Desert Prince Outfit in Dussehra Event BGMI?
Top Fraggers after Week 1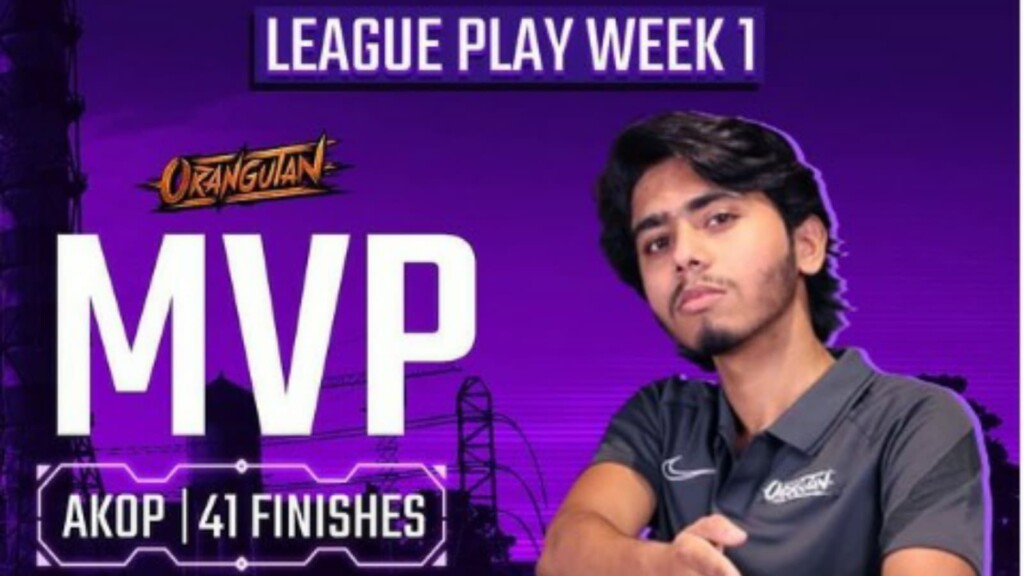 AKop (Orangutan): 41 Finishes
EGGY (Enigma Gaming): 38 Finishes
Sarang (7Sea Esports): 35 Finishes
Neyoo (GodLike Esports): 32 Finishes
Punk (Team XO): 31 Finishes
AKOP who was also the MVP of the week was awarded with the cahs prize of 40,000 INR.
Also Read: BGMI Lite: GodPraveen YT claims BGMI Lite is under progress, release date to be announced soon