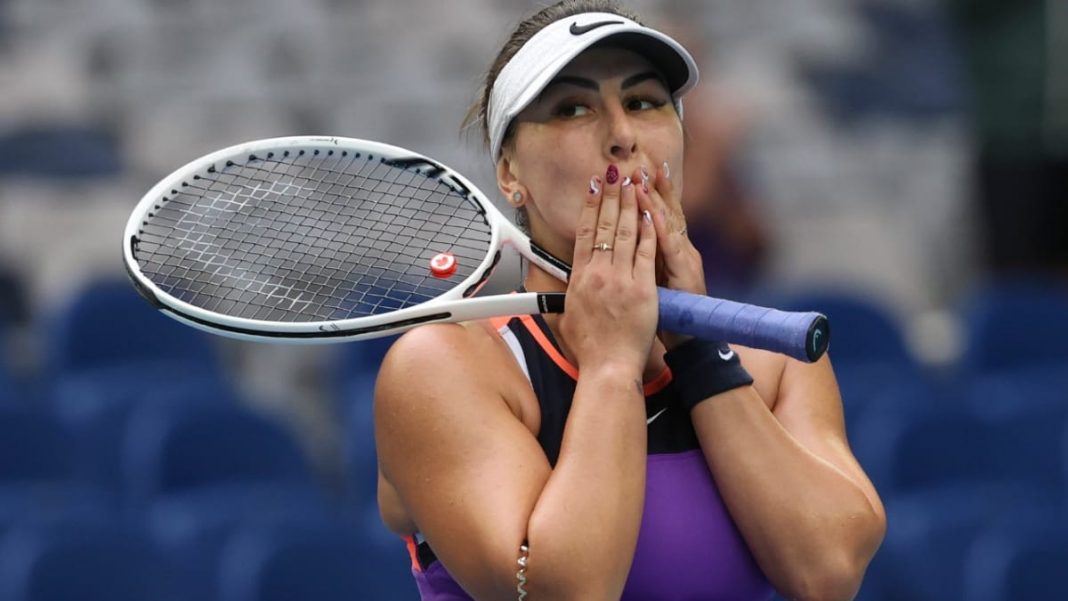 Canadian Bianca Andreescu's challenge came to an unfortunate end as she was forced to retire from the championship match at the Miami Open 2021 while trailing World No. 1 Ashleigh Barty 3-6, 0-4, due to an ankle injury.
She staged a superb comeback fortnight, where she showed off the form that brought her great success during the 2019 season. A trip and stumble at 2-0 affected Andreescu's foot, causing her to retire two games later in the first meeting between the two Grand Slam champions.
"It was a great tournament," Andreescu said, in her post-match press conference.
"I really fought through very tough matches. My body seemed to be good up until today. I think it was just, like, a freak accident."
I feel very strong to last on clay this season- Bianca Andreescu
In the final, Andreescu was already looking like being second-best against the in-form Barty but her chances of a comeback evaporated when she was moving across the baseline to her forehand and her right foot seemed to get stuck in the court in the second set.
She said: "I really didn't want to stop but Abdul, my fitness trainer, he basically saved me from myself because I've been through that, continuously pushing myself to the point where I'd make it worse. He saved me from myself. I said I don't want to, but I trusted him and I knew it was the best decision."
"I want to look ahead in my career. I'm only 20, I'm not truing to risk anything, I already have a couple of years ago, I don't want to make that mistake again. I'm proud of myself for that. I'm super-resilient. For me to do that today, took a lot. I'll see what's up and go from there."
When asked if the injury would affect her schedule for the upcoming clay season, Andreescu sounded optimistic that it wouldn't.
"I feel good, I love playing on clay," Andreescu said. "I feel very strong to last on clay this season. Been putting a lot of work in and that showed this week. So, I want to continue to do that and hopefully, I can do very well."
On tour, Andreescu will skip the first event of the Clay season- The Volvo Car Open.
Also read: 'I never have to prove anything to anyone,' Ashleigh Barty after winning the Miami Open