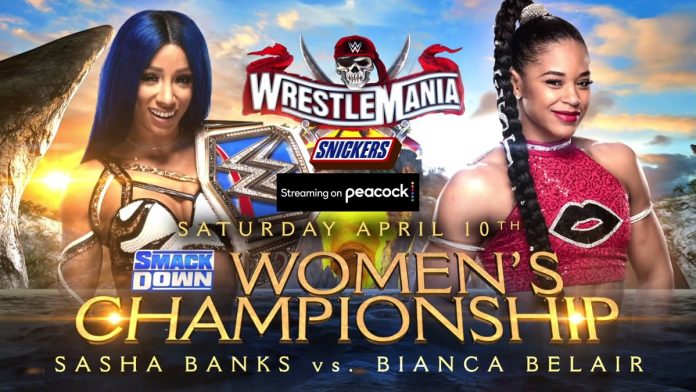 2021 Women's Royal Rumble winner Bianca Belair announced a few weeks ago that she will be going after the WWE Smackdown Women's Championship at Wrestlemania 37. Sasha Banks will be defending her title at WWE's biggest event of the year.
WWE recently announced that the match will be taking place on the Night One of Wrestlemania 37. Belair, during a recent interview revealed that she wants her match to headline Wrestlemania 37's first night.
The Night One of Wrestlemania 37 will also be featuring the WWE Championship match between Drew McIntyre and Bobby Lashley. This match is more likely to headline the first night than the Belair – Banks match. But Belair wants to create history by taking that spot on the card.
"I've been seeing a lot of fans putting it out there, saying, 'Oh yeah, Bianca and Sasha are going to main event night one of WrestleMania.' They've been putting that out to the universe so I hope it happens. I would love to be in the main event. That's the dream in WWE…We're already creating history by being the first two Black females to have a title match at WrestleMania, so it's just amazing. We represent two alpha-females and to do it on the grandest stage of all, in the main event… why not?"
WWE stars are in favor of the Banks – Belair main event at Wrestlemania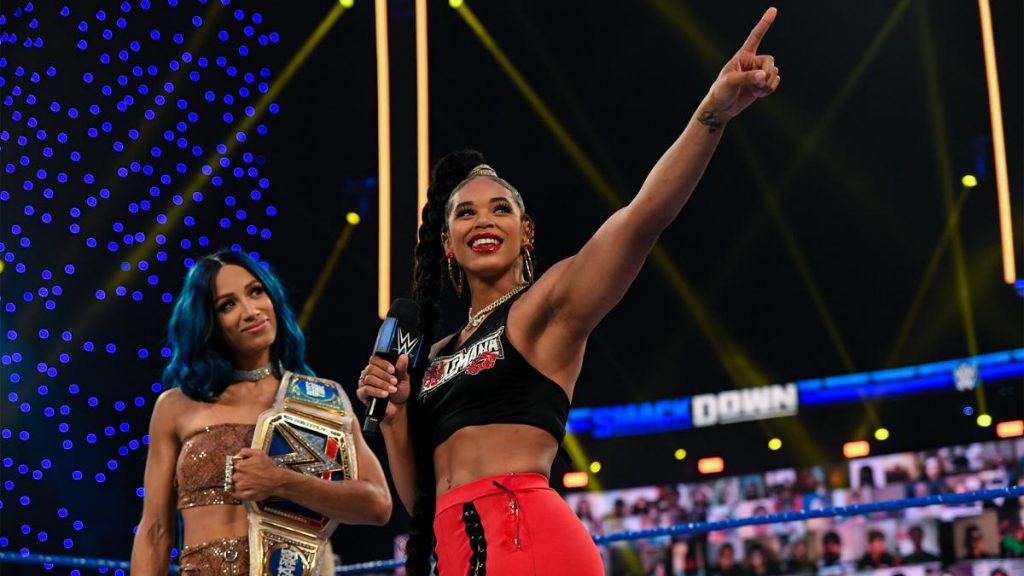 The idea of having Bianca Belair and Sasha Banks in the main event of Wrestlemania 37 has received support from the wrestling world. #MainEvenBanksVsBelair has been trending on Twitter with Superstars like Mickie James and Chelsea Green rallying for the same.
WWE Smackdown Women's Champion Sasha Banks took to Twitter to thank her fans for showing their support and rallying for the main event match. A Women's match has headlined Wrestlemania only once so far. The match involved Becky Lynch, Charlotte Flair and Ronda Rousey, and Lynch left as a double-Champion.
WWE Wrestlemania will air live on 10th and 11th April, 2021.
Also Read: Batista issues clarification on removal of his WWE Hall of Fame induction page