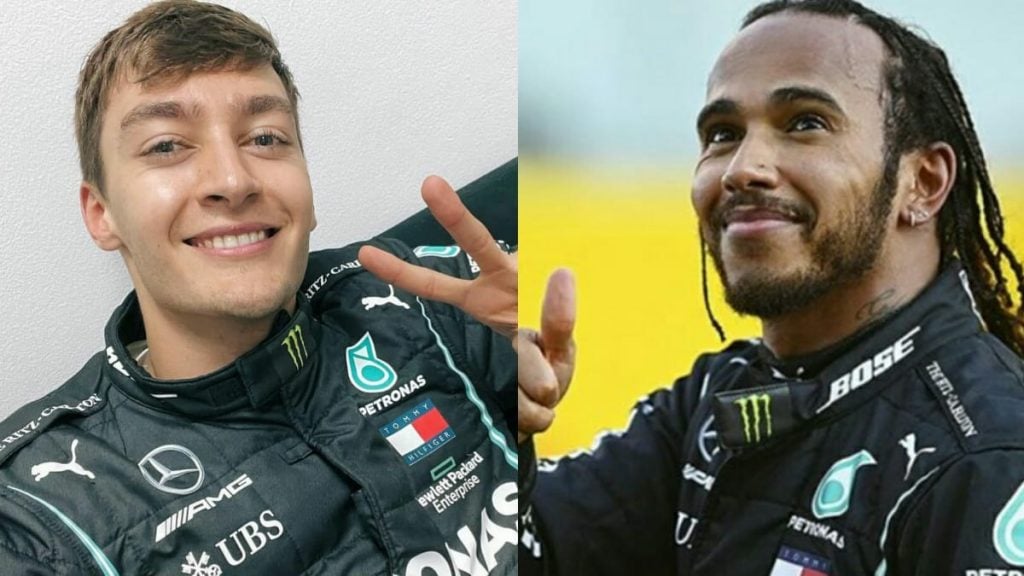 The Mercedes and Lewis Hamilton contract saga finally came to an end on February 8 when the Brit re-signed a 1-year contract with the team. During the days of speculations and rumors, many thought George Russell could be replacing Lewis Hamilton for the vacant seat at Mercedes.
Former Red Bull and Minardi driver, Robert Doornbos, clarified that it was always going to be Hamilton. The former F1 driver pointed out that the Mercedes had begun building their cars and that essentially ruled out George Russell's Brackley squad option for 2021.
Mercedes always was planning the 2021 season with Lewis Hamilton over George Russell
Robert Doornbos said, "Mercedes was of course already well on the way with building the car for this year.
"You saw when Russell got into Sakhir, that the car was not optimal for his taller body. You then have a too tight monocoque and that cannot be remedied just like that," explained Doornbos.
The former Red Bull driver clarified that while Mercedes was negotiating a one-year contract, they had Russell in the back of their mind. He further shared that the young Briton's one-weekend stand with Mercedes must've played a role in Hamiltons' contract negotiations.
"In the back of Mercedes' mind, it will also play a role that they had to open the door ajar for Russell.
"Russell went really fast in that car too. I'm not saying he can become seven-time world champion like Hamilton. But it will certainly have done something in the negotiations," Robert Doornbos concluded.
Having said that, the end of the 2021 season spells out two seats for George Russell. His contract with Williams will end, and he will hope that he lands one of the empty seats at Mercedes.
Also Read: Kimi Raikkonen reveals what makes NASCAR more difficult than F1