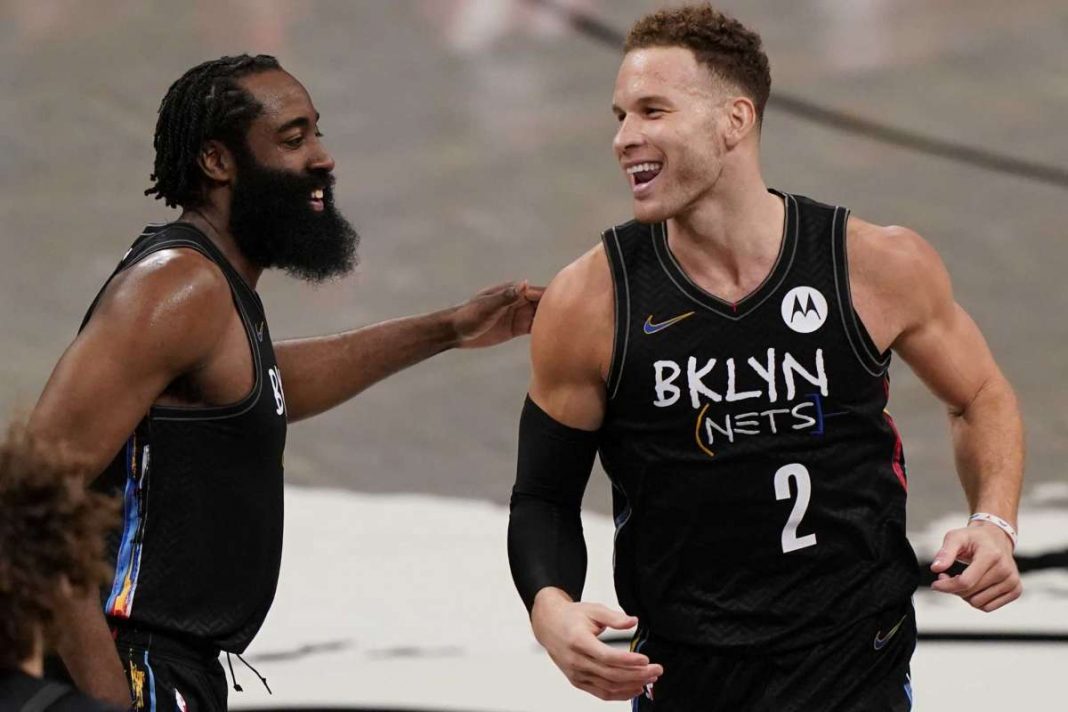 Blake Griffin returned to play against the Detroit Pistons for the first time since his trade and helped his new team Brooklyn Nets to get past them scoring 17. But the Nets were led by one of the most favorite players to win this year's MVP, James Harden, who knocked 44 points.
Griffin spent three-plus years with the Pistons, but he reached a buyout agreement with Detroit earlier this month and went to the contending Nets. The Pistons played a tribute video for him during a first-half timeout, and he stood to acknowledge the small number of fans in attendance. By the end of the game, however, Detroit coach Dwane Casey didn't want to talk about Griffin at all.
"They're a hard-playing team," Griffin said as per ESPN. "I don't know if you expect to get elbowed, but I knew it was going to be chippy. They're going to play hard." 
Blake Griffin and James Harden lead Nets past Pistons
Harden was back after missing his team's previous game because of neck soreness. Brooklyn was still without Kevin Durant (left hamstring strain) and Kyrie Irving (personal reasons), but the Nets had enough to hold off the last-place Pistons.
The game was tied at 82 in the fourth when Griffin made a 3-pointer that started a 10-0 run for the Nets. An alley-oop dunk by Griffin made it 100-90.
The Pistons fought back to tie it at 106 before Harden's three-point play put Brooklyn back ahead. A 3-pointer by Jeff Green made it 112-107. Whereas the Nets had the ball up by two with 4.5 seconds left, but Detroit's Saddiq Bey intercepted Green's inbound pass, and the Pistons called a timeout with 3.3 seconds to play.
Joseph and Diallo, both of whom were acquired by the Pistons in recent trades, made their debuts for Detroit.
Also Read: Boston Celtics end Milwaukee Bucks' winning streak courtesy of Jayson Tatum