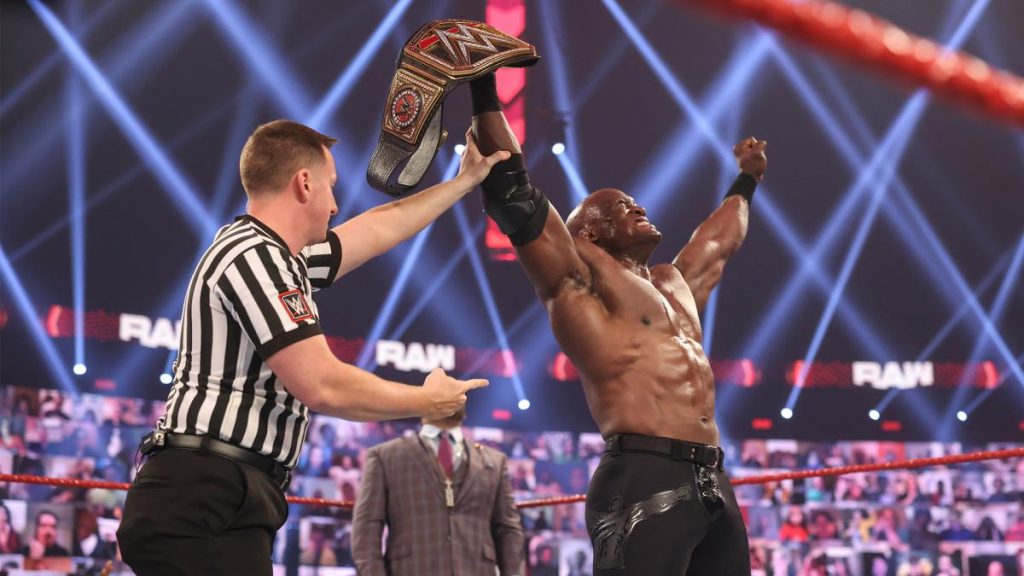 On the latest episode of WWE Raw, Bobby Lashley defeated The Miz in a lumberjack match to win his first WWE Championship. Lashley helped The Miz at the WWE Elimination Chamber, to successfully cash in his MITB contract against Drew McIntyre.
The deal was that if Lashley helped The Miz, he would get a shot at the title. Miz tried hard to retain his title by getting disqualified. But by the end of the episode, Lashley defeated The Miz via submission in the Lumberjack match.
WWE has been building up Bobby Lashley for quite some time now. He was brought into the WWE title picture on the same night where he lost his WWE United States Championship. Reports suggest that Lashley might hold on to the title till Wrestlemania 37, and put it on the line against Drew McIntyre.
Twitter reacts to the new WWE Champion Bobby Lashley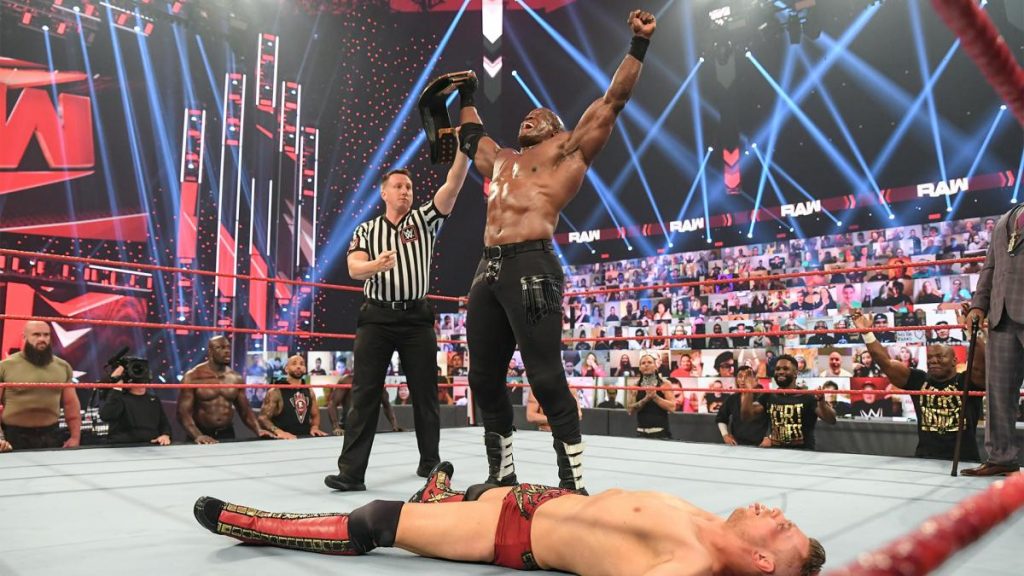 Lashley's win made him the 53rd WWE Champion. As soon as he won, wished started pouring in from the entire wrestling world.
WWE Champion had a wonderful Twitter exchange with Dwayne "The Rock" Johnson too. Lashley thanked The Rock for paving the way for stars like him.
Also Read: WWE imposes age limit on new signings