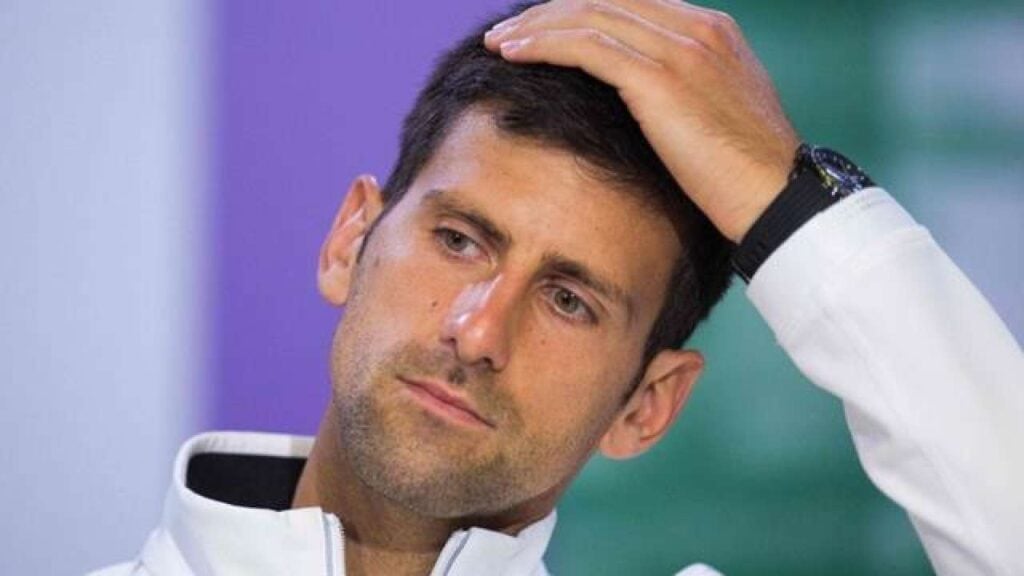 Djokovic's 'Adria Tour' in the limelight again: faces backlash of outrageous fans and is being trolled heavily on social media for extreme and purposeful reckless behavior.
After participants of the Adria Tour, Grigor Dimitrov and Borna Coric confessed openly on social media that they had been tested positive for COVID-19, Djokovic was blamed for staining the sport and not assessing the risks before giving his nod to the Adria Tour.
Dimitrov, through his Instagram post, revealed the following: "Hi Everyone-I want to reach out and let my fans and friends know that I tested positive back in Monaco for Covid-19. I want to make sure anyone who has been in contact with me during these past days gets tested and takes the necessary precautions. I am so sorry for any harm I might have caused. I am back home now and recovering. Thanks for your support and please stay safe and healthy. GD"
In a similar emotion-echoing apology, Coric tweeted: "Hi everyone, I wanted to inform you all that I tested positive for Covid-19. I want to make sure anyone who has been in contact with me during the last few days gets tested! I am really sorry for any harm that I might have caused! I'm feeling well and don't have any symptoms. Please stay safe and healthy! Lots of love to all."
After the two tweets surfaced, many known figures of the tennis world expressed their sheer disgust on the intentional irresponsible behaviour of the president of the players' council, Novak Djokovic.
Former world number one, Chris Evert, in a response to Coric's tweet, said:
"I don't understand… no safe distancing, total physical contact, no face masks, even the fans were without masks… I don't get it… not smart…hope no one else tests positive. Get well Grigor."
American youngster Noah Rubin expressed his displeasure as follows:
"It's just not okay. Reckless and disappointing that they thought tennis deserved the risk."
After Goran Ivanisevic, who also happens to be Djokovic's coach, left the crowd surprised with his sudden announcement, which was such: "We have just been informed that Grigor Dimitrov has tested positive for coronavirus and we will have to call off the final of the tournament in Zadar."
Andrey Rublev consoled everyone that he was totally unaffected by the virus. He tweeted: "Hi everyone! I wanted to tell you that I am fine and healthy. I tested negative for Covid-19. I hope that our lives will soon return to normal. And we can handle it together."
Well-known American commentator, host and podcaster for 'Tennis Channel', Brett Haber tweeted extreme displeasure over the matter and believed that this would stain the sport.
"Today's events underscore the difference between what a group of people are "legally required to do" and what they "should do anyway because it's wise and considerate". The difference between those 2 stances may now eliminate the tennis season. @DjokerNole (Get well soon Grigor)."
The tension was palpable through the tweet of the player at the pinnacle of the world rankings, WTA singles specialist, Naomi Osaka: "I just know that second wave is coming. I see people walking around without masks like natural selection ain't a thing."
Executive editor of 'Sports Illustrated', Jon Wertheim also believed that Djokovic should've gauged the situation before taking any decisions. In his tweet, he said: "This issue is not whether he'll survive or has agency…it's why a group of players (led by the head of a players council, no less) would act so recklessly – almost taunting biology/virology/math – as the rest of the sport (world?) struggles and contorts itself to re-open safely."
Also, Djokovic was criticized for partying away recklessly and undermining the current scenario. This is not even the start of the sporting world. How will the post-corona sporting world look like? Will it be so controversial? Well, we'll see.