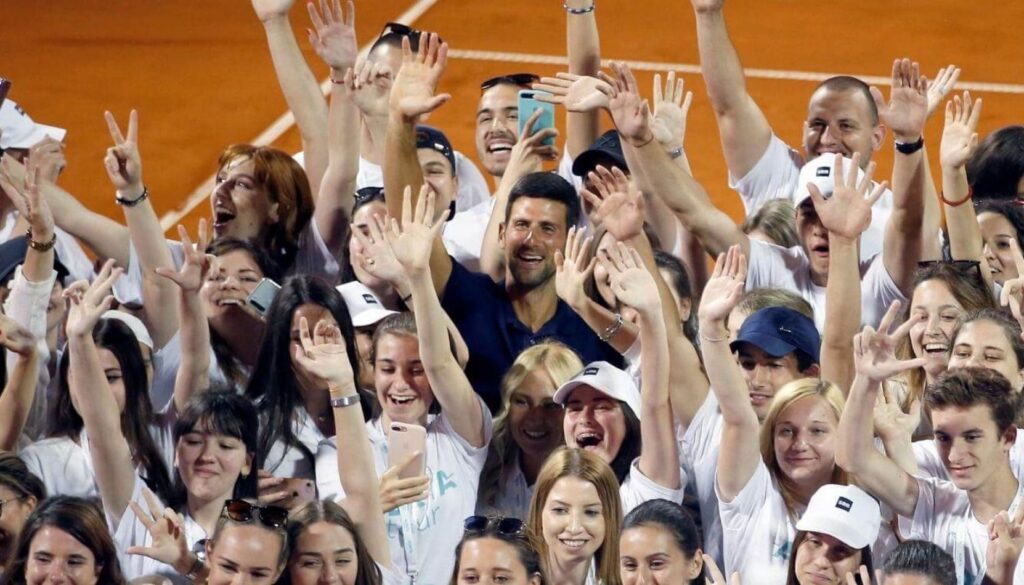 Borna Coric is currently ranked 33 in the world, was among the many top-seeded players to take part in the Adria Tour. After Dimitrov tested positive, second to follow was Coric. The latter played a match against Dimitrov in the Adriatic resort of Zadar in the 2nd leg, which was reported to be the start of the widespread pandemic. Soon after which World No.1 and organizer, Novak Djokovic too tested positive of coronavirus. Which led to the eventual cancellation of the Tour.
That being said and done, the players who contracted the virus and specially the organiser went into heaps of criticism from fanatics all around the globe. Particularly for shaking hands and constant physical touch during the exhibition matches. Speaking about that day when he tested positive, the 23-year-old spoke to Jutarnji list about it and quoted,
Although the intention of organising such a tournament was positive, nobody around the circle saw it in the same manner. Coric even stated that no player out of the 4 who tested positive, had any symptoms and couldn't even understand what had happened all of a sudden.
Also Read: Has Djokovic dethroned Federer as the Greatest?
Borna Coric on Nick Kyrgios
Aa a host of tennis players were defending their pears, Nick Kyrgios could be seen evidently, taking digs at each and every one of them. Time and again particularly on Djokovic. Kyrgios even went to an extent to call Djokovic 'Bonehead'. Even though all players had issued apologies for their actions and conduct, they specifically made sure that they are in isolation and kept updating about their health. But it did not hold back Nick Kyrgios even for a second.
Talking about the same Coric spoke about Kyrgios, "It's simply him, I have no other explanation. I read what he wrote, but I totally care because he also likes to be a general after the battle. Zverev acted badly, but I don't see the need to call out fellow players that way. I wouldn't do that, but again – that is Kyrgios."
It was amazing to see how these players, stayed in touch and constantly supported each other to come out of their worst phase. Talking about the Croatian, it would be interesting to see how he settles his critics in the remainder of the year's schedule.
Also Read: Novak Djokovic participation in the US Open 2020 is confirmed