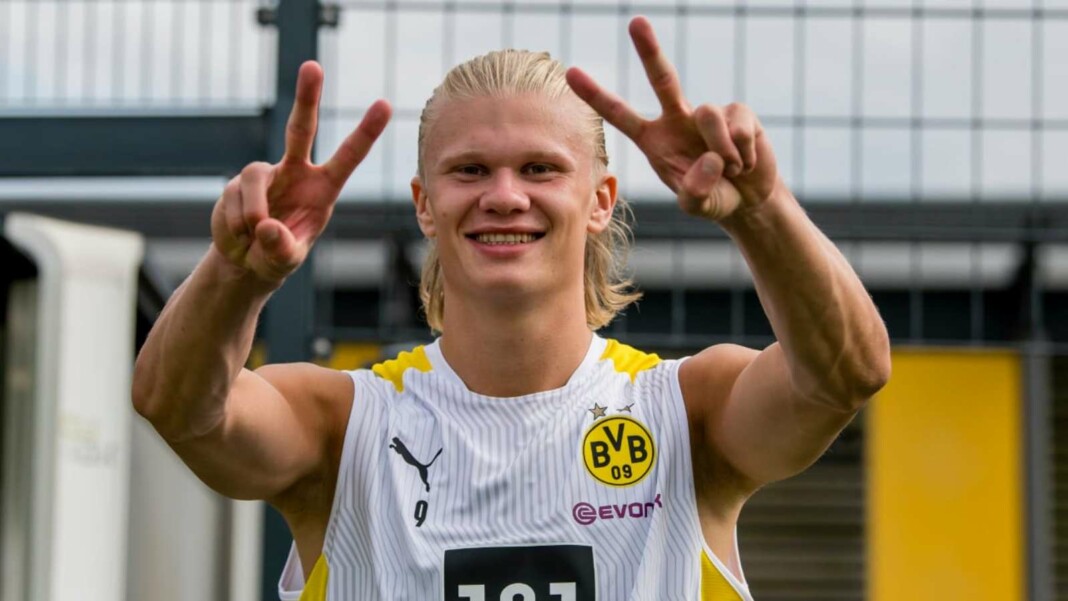 Worldwide sensation Erling Haaland shared some light hearted moments regarding the rumours surrounding his future, as he now looks highly likely to stay at Borussia Dortmund this summer.
The in form Norwegian striker has seen a big-money move from the Premier League being put on the table, but has claimed to have held no transfer talks with his agent in recent days.
€175m is a 'lot of money' exclaims Erling Haaland as he responds to rumours of a big money put to table by Chelsea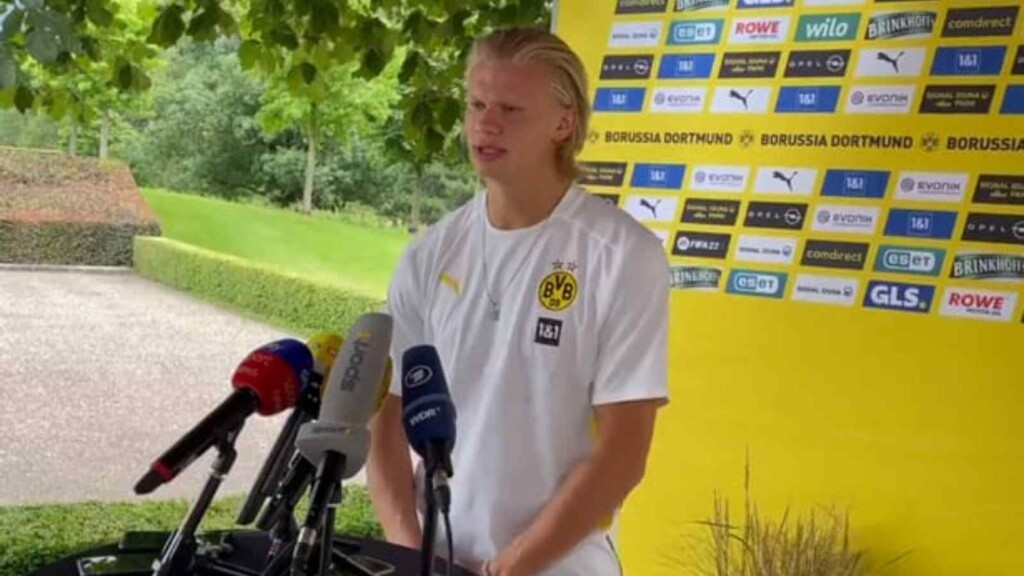 The 21-year-old former RB Salzburg player has become one of the most sought after strikers in current times after he took the footballing world by storm, plundering an astonishing 57 goals in 59 appearances since moving to Borussia Dortmund in January 2019, continuing with his Salzburg form.
Hence, it come as no surprise to see some of the world's top clubs, specially some hotshot Premier League clubs linked with a blockbuster move for the high flying Norwegian.
Chelsea looked the favourites amongst all as they decided to go all out to sign Haaland this summer, with reports claiming that Chelsea owner Roman Abramovich was ready to cash out a £150m(€175m) package for the striker and test Dortmund's resolve to hold onto the player.
However, although Haaland finds himself at the centre of intense rumours, he appears to be having none of it as he immediately waived off any chances of switching clubs this summer, as he admitted that €175 million (£150m/$207m) is "a lot of money" for anyone.
"Before yesterday I hadn't spoken with my agent for a month. So there you have the answer." Haaland was found speaking in an interview at Dortmund's summer training camp.
"I hope it's only rumours because it's a lot of money for a person."
First of all I have three years left on my contract. I'm enjoying my time here. But of course the trophy was important because that's what I want." Haaland told the reporters when asked about his supposed €175m valuation.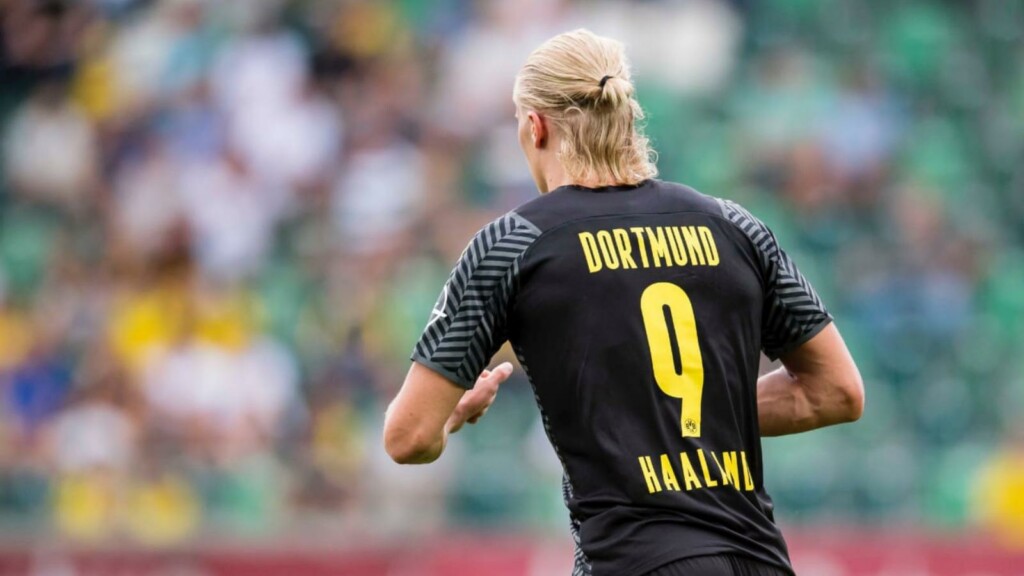 Dortmund already have sanctioned the sale of one of their key players, Jadon Sancho to Manchester United for a fee of £73m ($101m) in the current window and they are reluctant to let go any other crucial players in the same window, with Haaland possibly the most important of them. Dortmund also have the Haaland tied to a contract until to 2024, so are in no hurry to sell him at this stage.
Haaland was also later found sharing a light hearted chat with a Sky Deutschland's reporter Jesco van Eichmann about the ongoing rumours linking him with Chelsea for a hefty sum of £150m.
"I had a little chat with him today, actually. He just passed by and asked me, 'Hey are there any news about me?'"
"I said, 'No, actually, no. Chelsea still at £150 [million].' And he was smiling and said, 'No, I'm not that worth'." Eichmann explained how the brief talk with Haaland went.
"We are planning with Erling for the new season," said Dortmund sports director Michael Zorc, emphasizing that Haaland is not for sale this summer.
Also Read: Kepa Arrizabalaga opens up about his infamous League Cup final row with then Chelsea manager Maurizio Sarri