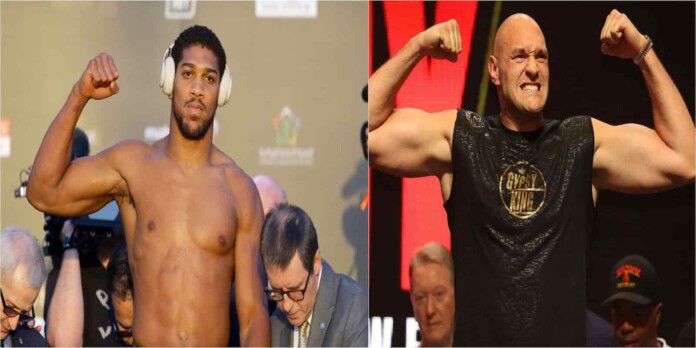 Anthony Joshua vs Tyson Fury announcement looks imminent. Although it has not been made official, Matchroom Boxing CEO and Anthony Joshua's promoter Eddie Hearn has revealed that the fight will take place on the 14th of August. The location has been set to Saudi Arabia.
In a recent interview with SkySports, Eddie Hearn revealed that a different version of Joshua will take on Fury. Hearn also revealed that this was the first time AJ has been involved in a trash-talk environment since his fight against Dillian 'the body snatcher' Whyte.
'You will get a different AJ in this build-up' – Eddie Hearn
Hearn was quoted as saying, "You will get a different AJ in this build-up. He's excited because he's never really, apart from the Dillian Whyte fight, been in a trash-talk environment. He will enjoy it. AJ has got the bit between his teeth, goading him a bit. I'm sure these two DM each other, goading each other. I get DMs from Fury – sometimes pleasant, sometimes unpleasant! [via Boxingscene.com]
Hearn then spoke about Anthony Joshua's intentions ahead of his fight with Fury. He said, "When the announcement comes and the press conferences start, the pleasantries will go away and it will become personal. It doesn't matter who respects who. Both sides are desperate to win because this is everything."
Hearn concluded, "There are no fun and games. It's 'them and us'. AJ will go to war with Fury. He has plans to absolutely demolish him. That's what I believe he will do. In the meantime we will go through the build-up, which will be a lot of fun, before the biggest event of 2021." [via Boxingscene.com]
Eddie Hearn hopes the venue for Anthony Joshua vs Tyson Fury will shock the world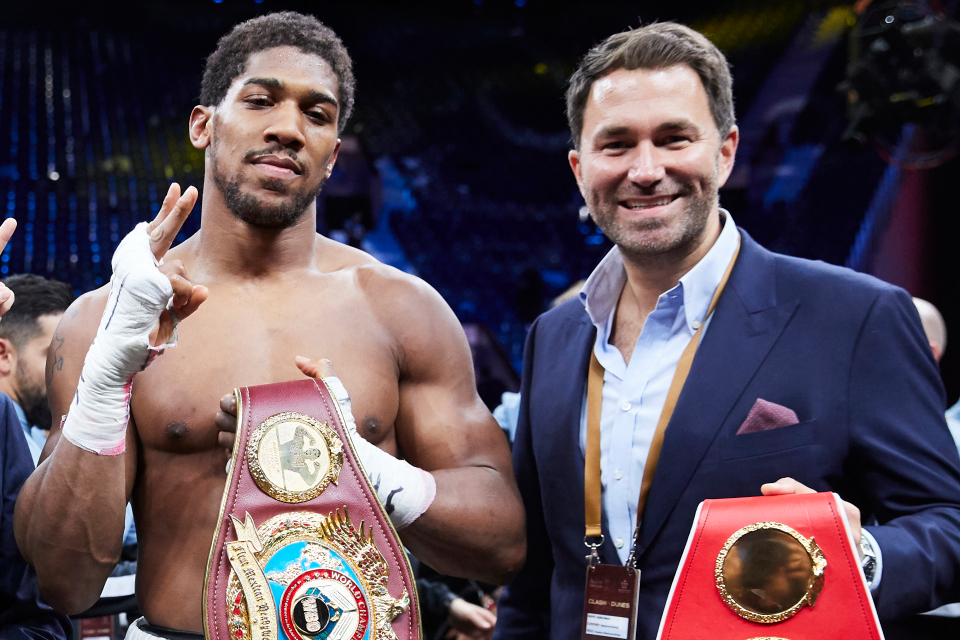 Eddie Hearn has claimed that the venue for the upcoming Anthony Joshua vs Tyson Fury will stun the world. AJ's promoter recently revealed that huge plans are being made for setting up the stadium for the super-fight. The location will be in the middle east – Saudi Arabia.
Hearn said, "They have the opportunity to hold it indoors but they want to create something that will shock the world. They want to build a stadium just for this fight."
Also Read : Beneil Dariush initially misses weight by 0.5 lbs at UFC 262 weigh-ins; weighs in successfully in the third attempt
Also Read : Tyron Woodley lashes out at 'Culture Vulture' Jake Paul; Says he is ready to fight the 'Problem Child' "right now"!