The Mexican WBC, WBA (Super), WBO, and The Ring Super Middle champion, Canelo Alvarez is going to face the undefeated IBF Super Middleweight champion, Caleb Plant in one of the biggest boxing matches of this year on November 6th on MGM Grand Arena, Paradise, Nevada.
During the pre-fight press conference, these two fighters had really intense moments, and following all this Canelo Alvarez believes he never had this much bad blood in his fight, that he is having against Caleb Plant.
Plant is still undefeated in his boxing career and Alvarez claims that his name is going to be written in the books of history after becoming the first man to end him. During Wednesday's media workout, talking about his fight against Plant, Canelo Alvarez says,
"I want to continue to move forward to make history, This is new for me; I've never had as much bad blood with an opponent like this one. This is very different. Yes, this is the most animosity that I've had heading into a big prizefight,"
Canelo Alvarez added, "Yes, I'm going to stick with that prediction, The first couple of rounds are going to be difficult, but as the fight progresses, seven, eight, nine, I think I am going to get him out of there."
"I already gave him the message during the press conference, so I don't need to tell him anything else.  I am just prepared and ready to go for November 6th,"
Eddy Reynoso still insists that there is no bad blood between Canelo Alvarez and Caleb Plant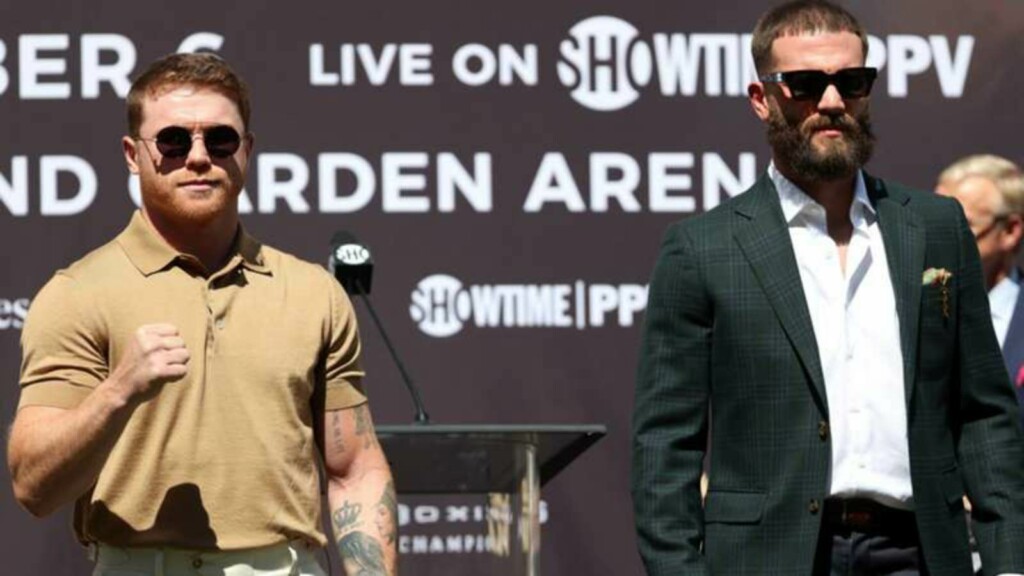 The trainer of Canelo Alvarez, Eddy Reynoso still insists that there is no bad blood between Alvarez and Plant. Talking about the same added, "There is no bad blood. We're just focused on making history,"
"I think the experience and the heart that Canelo has will be the key to victory.  From the first round on, we got to go find him. Caleb Plant is a very good technical fighter. He has good legs,  he has a good ring IQ, but our focus is we have to pressure him from the start of the fight moving onward."
"Our focus is to show everyone that Mexican boxing is number one. We feel that if we get this victory and unify the division, we can go ahead and put our mark and show the world that Mexican is number one."
Also Read: "I think Canelo is gonna win, and he may even knock Plant out in eight, nine rounds," former boxing champion Jose Uzcategui questions Caleb Plant's strength.