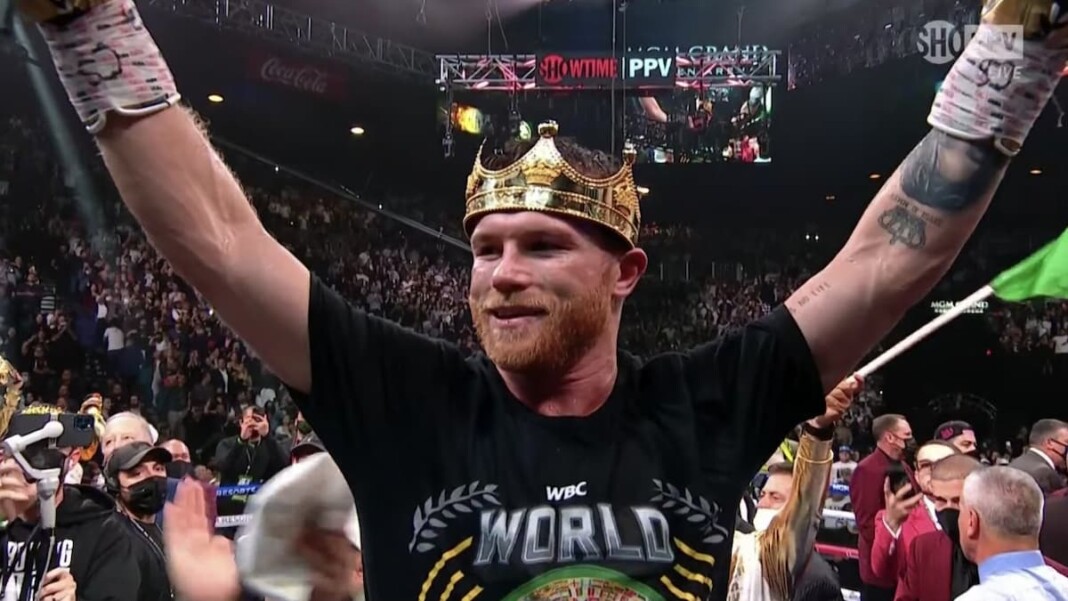 The blockbuster boxing match is here. The legendary Canelo Alvarez takes on Caleb Plant in a 12-round stunning boxing match. The fight takes place at the MGM Grand Garden Arena in Las Vegas. The grand event has a total of four fights on the fight card.
Canelo has been the best boxer of the year and is looking to seal it off by winning all the super-middleweight titles in less than a year. This match is very significant as the winner of this fight takes it all and becomes the first-ever undisputed super-middleweight champion in boxing. Canelo Alvarez has the WBA, WBO, and WBC titles to his name and Caleb has the only title that is missing from his trophy shelf.
Caleb is the current IBF champion and is undefeated in his career. He has a record of 21-0 in his professional career with a total of 12 finishes in his career. Canelo on the other hand has a spectacular record of 56-1-2 in his professional career with 38 KOs in his boxing career. Continue reading to see how this stunning super-middleweight fight played out.
Canelo Alvarez vs Caleb Plant round-by-round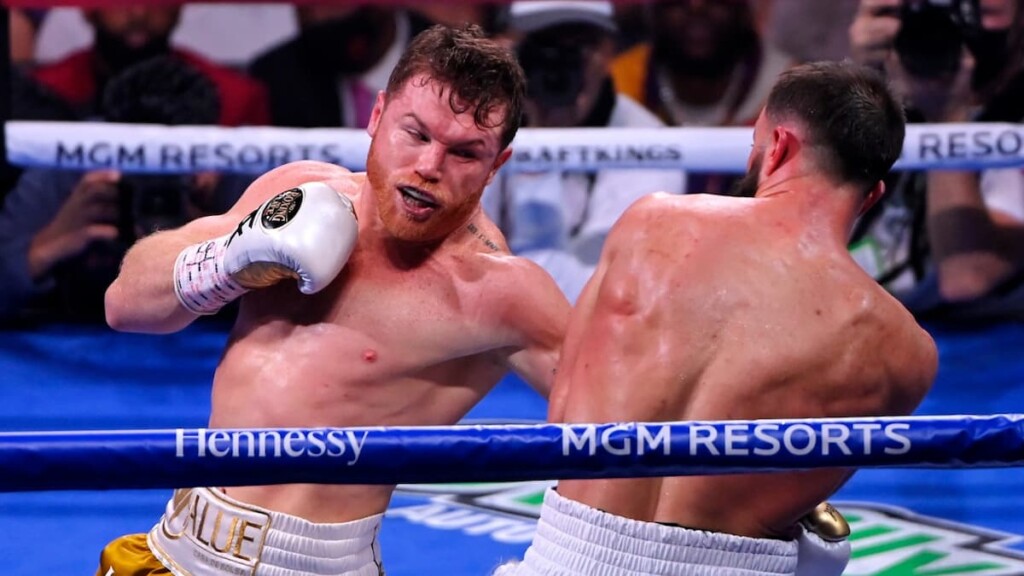 Round 1: The fight has begun and the Plant seemed to be the aggressor. Canelo just tested the water and did not explode too much. Plant came out with amazing jabs and scores well. The first round to Plant, 10-9.
Round 2: Plant with an exciting left hook and Canelo is very calculative with his striking. Canelo works the body and lands great jabs. Canelo finds his rhythm in the second round. 10-9 to Canelo.
Round 3: Plant once again the aggressor. Looking for the right jabs. An uppercut lands for Caleb. Canelo working the body of Plant hard. A lot of swift movement that Caleb fails to defend. 10-9 to Canelo again.
Round 4: A solid left hand from Plant. Canelo yet walks down his opponent with another left hook. Canelo with great hooks to the top and goes back to working the body. Another round for Canelo that scores 10-9.
Round 5: Canelo turns up the gear in the 5th. Great body shots and a swift hook to the face. Plant with a nice combo that gets the crowd going. Canelo's left hand getting the better of Caleb Plant. 10-9, Canelo.
Round 6: Plant with an amazing combo to the middle. Canelo responds with his own. A clean right hand for the Mexcian followed by a left hook. 10-9 to Canelo.
Round 7: Canelo is walking down Plant. Plant looking to find the face but Alvarez with great head movement. Plant works the body and catches Canelo in the face. Great stuff. Plant manages to push Canelo against the ropes. 10-9 to Plant.
Round 8: Canelo with a body shot followed by a left hook. Plant responds with a huge left hand. Plant working the body with quick combos. 10-9 to Plant.
Round 9: Canelo punishing Plant's body. A left hook is partially blocked by Plant. Canelo maintains range and works the body. Plant with decent counters. 10-9 to Canelo.
Round 10: Caleb comes in blazing with a combo. Canelo not hurting Caleb but still outscoring him with strong jabs. Plant with a good combo to the body and to the top. Plant against the ropes and Canelo with a strong body shot. 10-9 Canelo
Round 11: Canelo with an amazing combo. One to the body and then an uppercut that stings Plant and Plant is down. KNOCKDOWN! Canelo is turning up the gear and throws a sick combo and PLANT IS KNOCKED OUT!!!!!
Results: Canelo Alvarez def. Caleb Plant via KO in Round 11.
Also read: Caleb Plant net worth, Boxing career, Endorsement, Wife, Parents and More
Canelo Alvarez net worth, boxing career, Endorsements, Girlfriend, Parents, and More