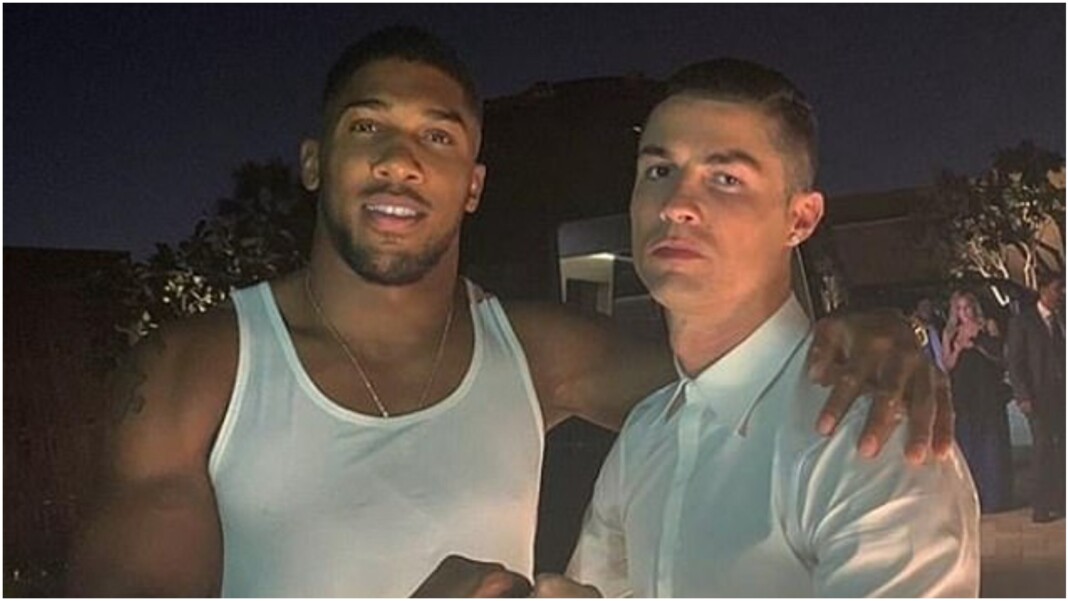 Cristiano Ronaldo and Anthony Joshua are massive stars in their own fields. Both are currently in the thick of things. While Ronaldo recently moved to Manchester United, Anthony Joshua is set to take on Oleksandr Usyk in an all-important heavyweight clash. Despite turning 36, Ronaldo hasn't lost his Midas touch, he still is at the top of his game, and has already helped United win their clash against Newcastle United on debut.
In a recent interview with DAZN's parallel worlds featuring star Boxer Gennady Golovkin, Cristiano Ronaldo spoke about the conversation he had with Anthony Joshua when the pair met in Dubai in the year 2019. CR7 said that he talked about how staying motivated was the toughest challenge, more than the body growing old, while also stating how he didn't want people calling him 'slow.'
Ronaldo then went on to divulge that he would choose a UFC fight or a boxing match over watching a football match. However, he attested that he couldn't have become a boxer.
"Between watching a football match or a boxing or UFC fight, I choose boxing or UFC" – Cristiano Ronaldo
Ronaldo was quoted as saying, "We had the opportunity to speak last year in Dubai, I was with Joshua and we had conversation. Thirty-three years old is that age where you start to feel down. I don't wanna be in the sport, in football, where people say, 'Cristiano was an unbelievable player and now he's slow'.I don't want that. You can take care a lot of your body, the body's not a problem I don't think. It's here [points to his head], your motivation, experience. I think this is the most tough. In sport, you can gain maturity. Look at [Roger] Federer in tennis; he's 37 or 38 years old, and he's still at his peak, and there are some in boxing too."
He continued, "Between watching a football match or a boxing or UFC fight, I choose boxing or UFC. I don't think I could have been a boxer, it's tough. You have to be born for that, with that gift." [via Daily Star]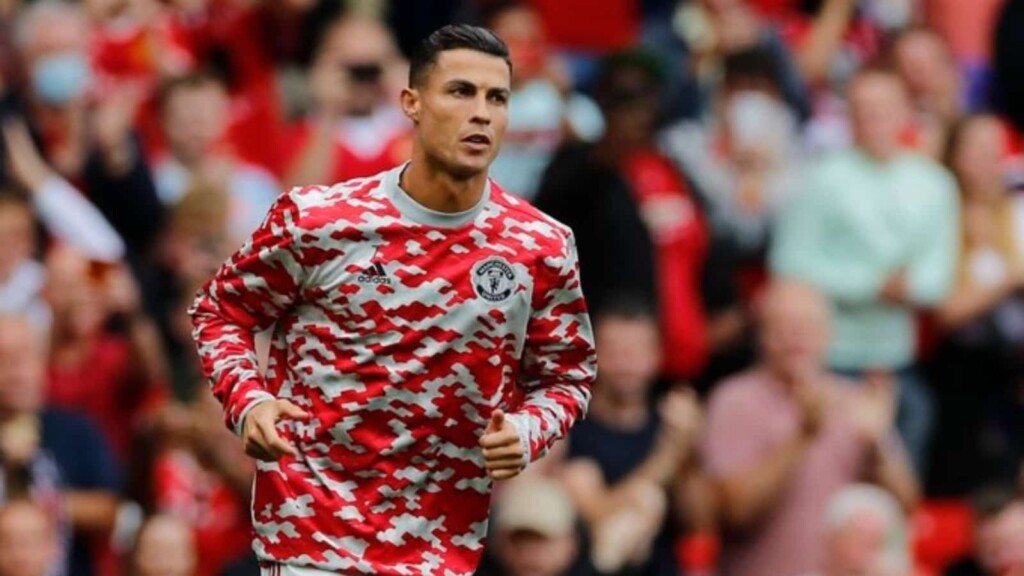 Now that Ronaldo and Joshua are in the United Kingdom, there is a lot of chance that they would meet up often. However, they have a busy schedule coming up now. Ronaldo has a series of EPL fixtures coming up, and would be looking forward to giving it all to restore United back to glory.
Joshua, on the other hand, will be defending his WBA (Super), IBF, WBO, and IBO heavyweight titles against arguably one of the technically gifted boxers in the generation.
Also Read: "So let's fight" – Nate Diaz accepts callout from Vicente Luque
Also Read: "What am I watching", "An absolute disgrace" – Twitter reacts to Evander Holyfield vs Vitor Belfort