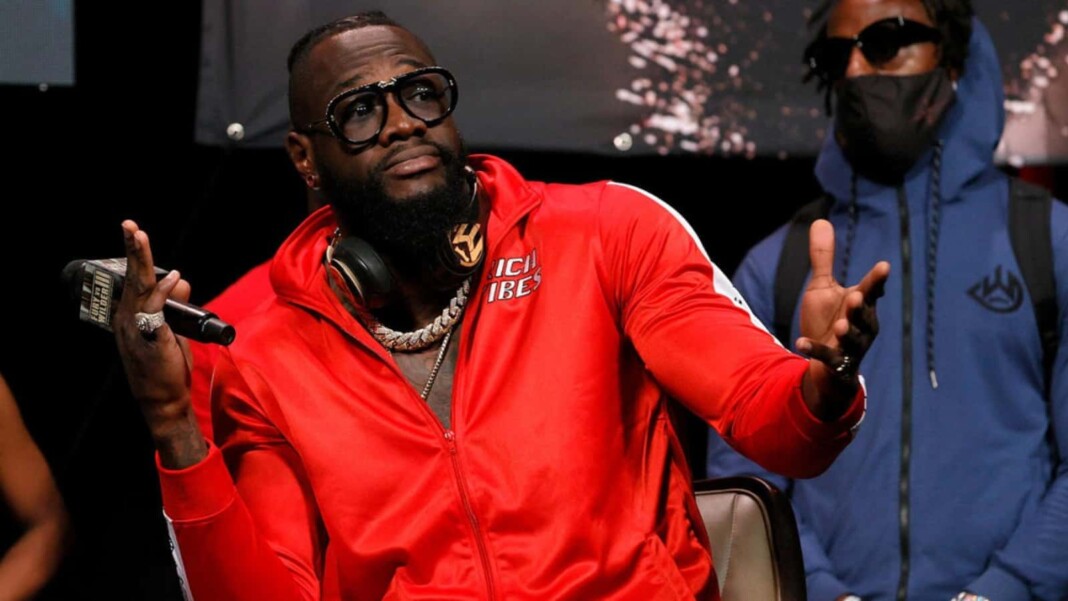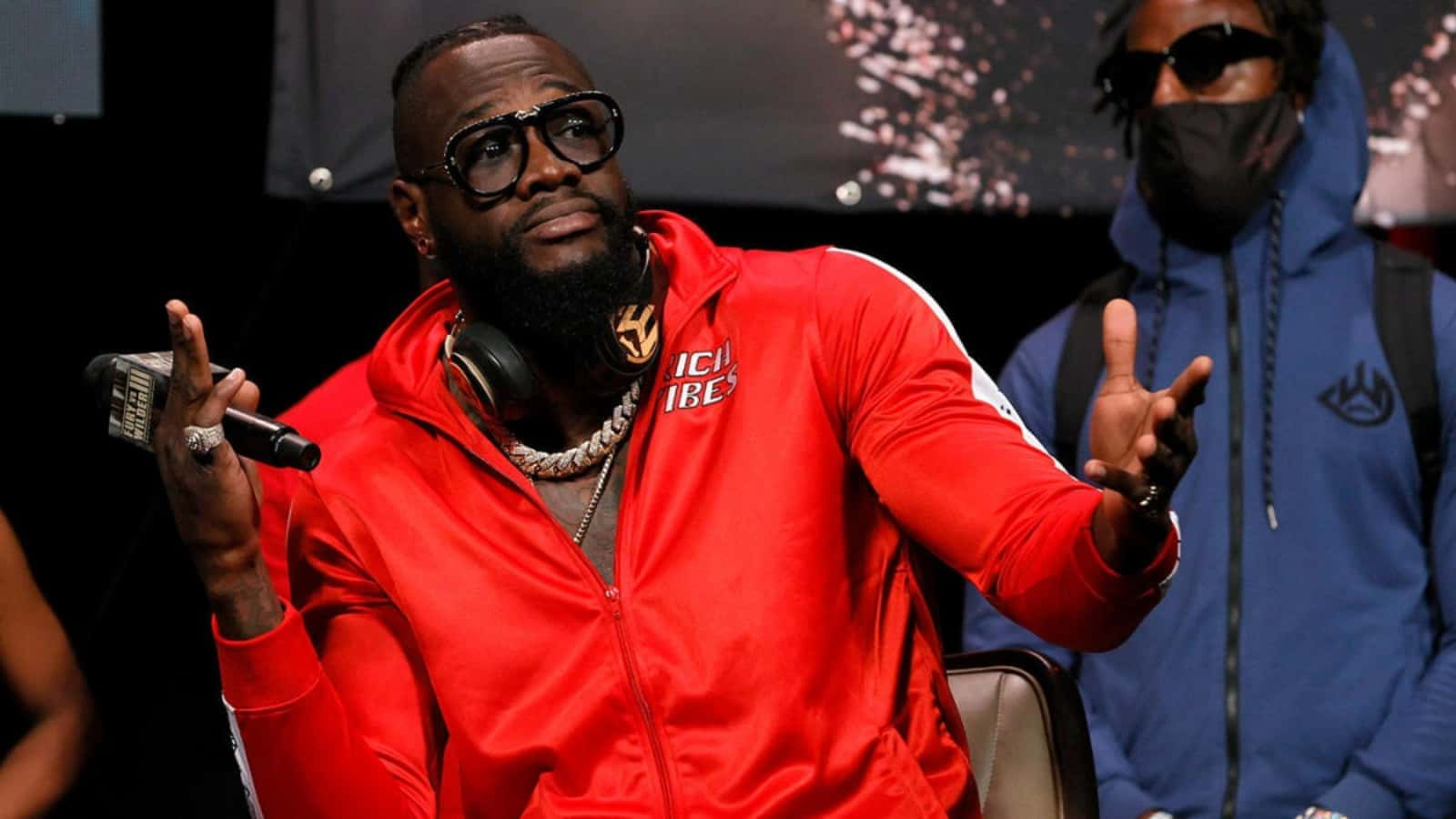 Deontay Wilder suffered a brutal loss at the hands of Tyson Fury in their trilogy fight on the 9th of October at the T-Mobile Arena. With that loss, Wilder will most probably never get a chance to fight 'The Gypsy King' once again, unless he miraculously makes his way up once again.
With 0 wins in the trilogy, Wilder was a dejected man. Especially after being knocked out cold, he looked soulless. And he has finally opened up on his loss to Tyson Fury after almost 5 days since the fight. He took to social media to share a photo of himself entering the ring, with a long and elaborate message.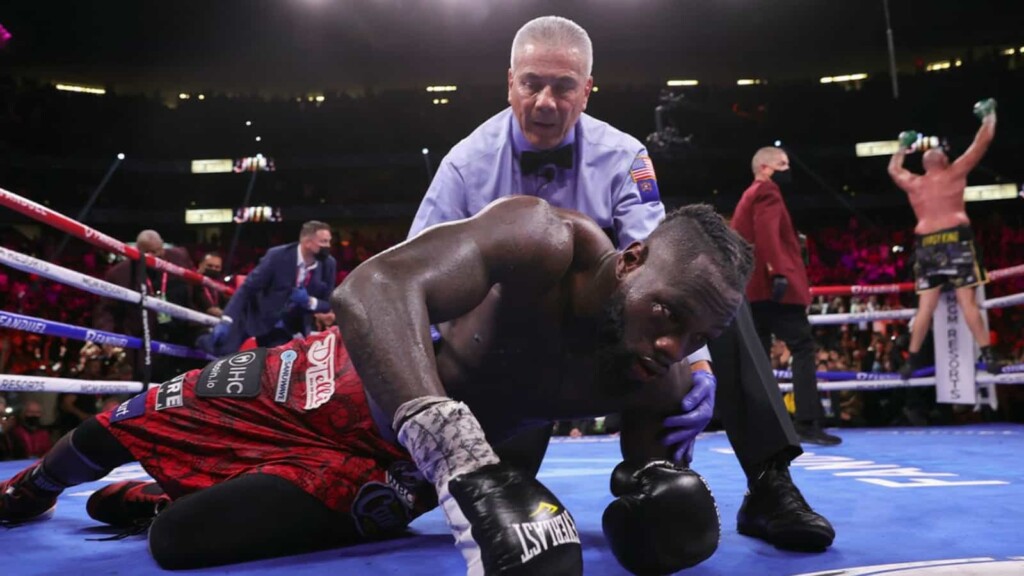 In the message, he wrote on social media, Deontay Wilder gave thanks to God, as he usually does. He then thanked his fans and team for sticking with him through the tough times, before going on to reveal that the loss against Fury did sting. And finally, he congratulated Fury on his success.
"Wow, what a hell of a night" – Deontay Wilder
Wilder wrote: "Wow, what a hell of a night! I would like to first and foremost thank God for allowing me to give the world another part of me that's driven with passion and determination. I would like to thank my team and my fans for sticking by my side through this long process."
Expressing his disappointment and what God had in store for him, Wilder continued: "I would be lying if I said that I wasn't disappointed in the outcome but after reflecting on my journey, I now see that what God wanted me to experience is far greater than what I expected to happen. We didn't get the win but a wise man once said the victories are within the lessons. I've learned that sometimes you have to lose to win. Although, I wanted the win I enjoyed seeing the fans win even more."
He also congratulated Fury: "Hopefully, I proved that I am a true Warrior and a true King in this sport. Hopefully, WE proved that no matter how hard you get hit with trials and tribulations you can always pick yourself up to live and fight again for what you believe in. Last but not least I would like to congratulate @gypsyking101 for his victory and thank you for the great historical memories that will last forever.#BomZquad #TilThisDay."
Wilder will now have to look for opponents. He will already have quite a few names in his mind, and there are several fighters deserving of a shot against Wilder. Dillian Whyte is one, Andy Ruiz is another, even Anthony Joshua will be a perfect matchup. However, Wilder will currently have to serve his 6-month medical suspension, firstly.
Also Read: UFC Vegas 39: Dern vs Rodriguez prelims results
Also Read: Throwback to when Tyson Fury mocked Deontay Wilder ahead of their rematch weigh-in in 2020