British Promoter Eddie Hearn is the biggest Canelo Alvarez fan in the world. The chairman of Matchroom Sport gave his thoughts on the press conference scuffle between Canelo and Caleb Plant.
Canelo Alvarez vs Caleb Plant is one of the most anticipated fights of the year which will stream live on SHOWTIME pay-per-view on November 6th. The hype for the fight just got bigger after the two boxers had an intense press conference that also saw Plant getting cut on his cheek while the two fighters threw hands. Eddie Hearn, who has time and time again said that he is a fan of Canelo and was in absolute awe of what the boxer did in the press conference. The promoter believes that was as badass as it could get.
Yesterday, Eddie spoke to iFL TV about this incident and gave his thoughts. In the press conference scuffle, it was Canelo who first initiated the fight as he shoved Caleb but Plant swung at the fighter and Canelo gave him the good ol' swerve and slip counter which caught Plant. Hearn thinks that is the coolest thing ever.
Eddie Hearn says that Canelo Alvarez is not a soft man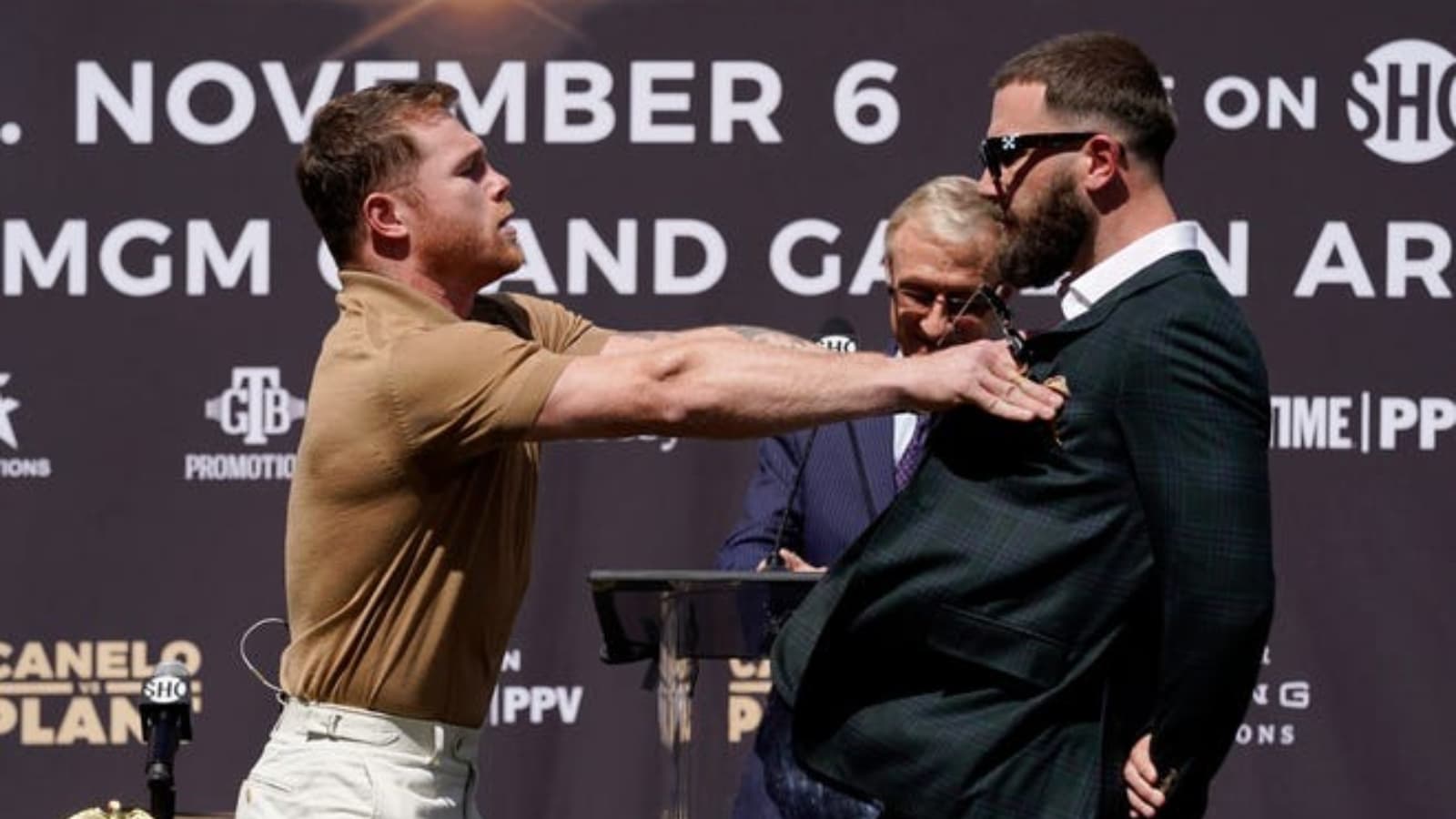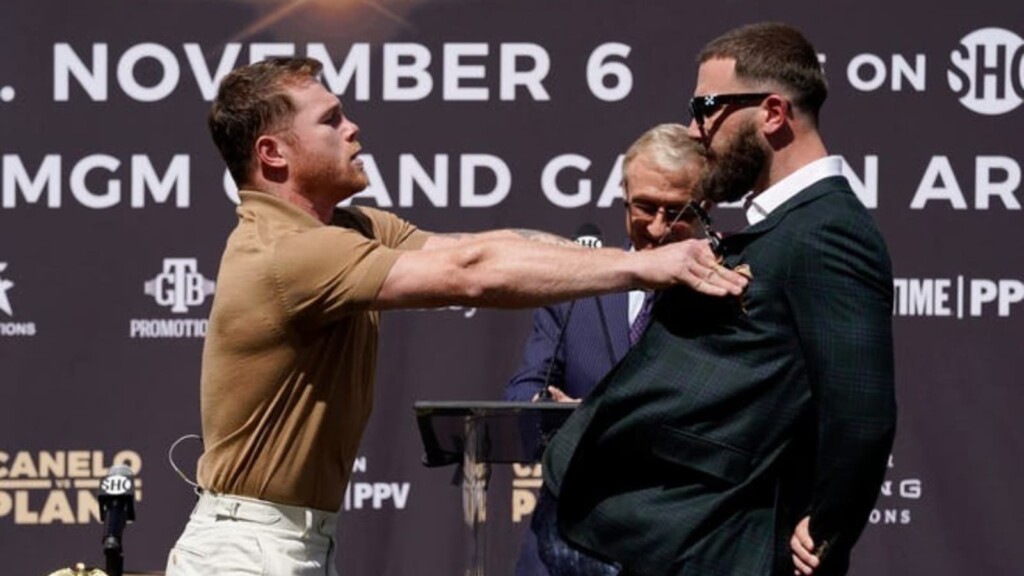 "Just because he has money, just because he has belts don't mean he's a soft touch. And he showed that last night. So whether it's on the street, or whether it's in the ring. Simple rules: Don't f**k with Canelo Alvarez," said Eddie Hearn talking to iFL TV.
Eddie continued saying, "It is actually embarrassing Plant. He was everywhere." Hearn also believes that it was great on Canelo's part to handle the situation and the reporters who were biased towards Plant according to the promoter. Hearn also believes this is a great build-up for the fight in November.
Also read: "Glasses scratched his face," Caleb Plant's manager reveals details about the scuffle with Canelo Alvarez