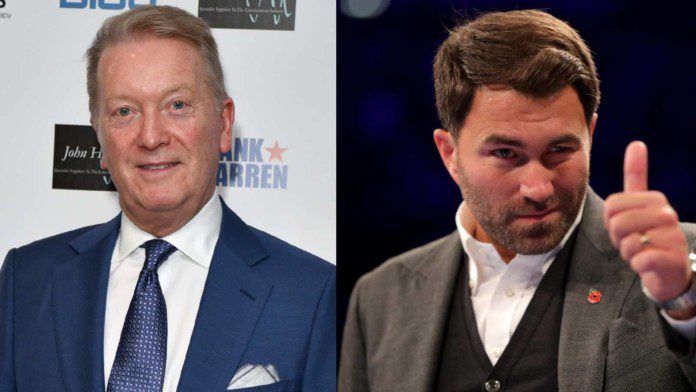 British promoter Eddie Hearn wants to voluntarily work out a deal with the current world champion Tyson Fury's handlers as a representative of number one contentder Dillian Whyte for their bout for the WBC heavyweight title due in February or March.
The Gypsy King's side want an 80-20 purse split in the champions favor. But such a demand from Fury's side may end the deal here. Carl Moretti, Top Rank's Vice-president of boxing operations, petitioned the WBC at it's annual convention last month for 80-20 split but the WBC hasn't agreed to the stipulation.
Hearn's demand and WBC's offer for Tyson Fury vs Dillian Whyte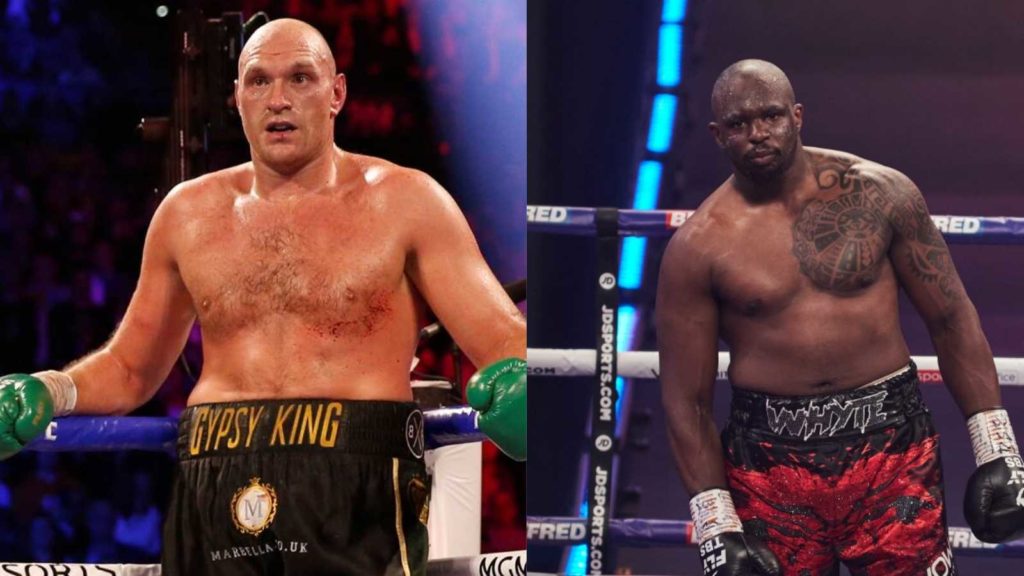 WBC championship bouts generally favours the champion over the purse split at 70-30. Hearn said that it will take more than the 80-20 split to agree to a deal on an interview on a YouTube channel. If the two party's doesn't come to terms within the open negotiaion period,the WBC would offer a purse bid.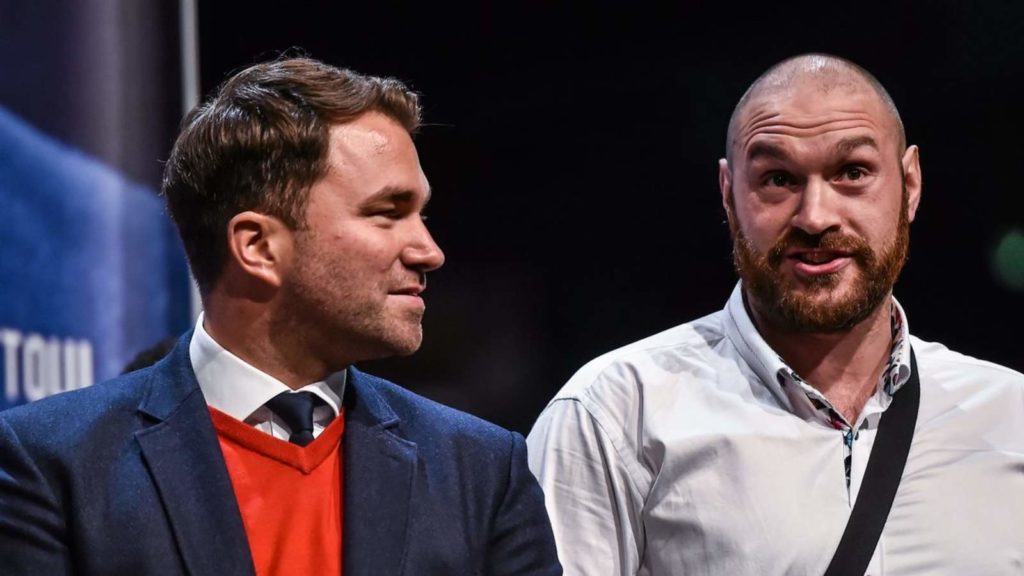 "Well, I think, you know, what we really need to know is what's the split gonna be, because that really reflects on the negotiation process for that fight," Hearn informed about this to FightHype. "So, we would like to put a major offer in to stage that fight. Obviously, Top Rank will be as well. And we certainly don't rule out doing a deal. But it has to be the right deal for Dillian Whyte and yet it has to be a fair reflection of his value in that fight."
The fight is being eyed for springtime in UK, Fury a native of Manchester hasn't competed in the UK since a comeback fight in August 2018. where he got win over Italy's Francesco Pianeta by unanimous decision in a 10-rounder bout at Windsor Park in Belfast, Northern Ireland. Fury's past five fights have taken place in the United States, either in Las Vegas or Los Angeles.
Also Read : Tyson Fury as BBC's Sports Personality of the Year