Tommy Fury will not consider bitter rival Jake Paul as a real boxer as long as he keeps beefing with guys from mixed martial arts.
Jake Paul vs Tommy Fury was a much-anticipated fight that did not come to reality due to an unfortunate injury. The two fighters went at each other hard in the pre-fight press conference but the fans couldn't see Jake and Tommy fight as the Fury brother pulled out last moment due to a rib injury. Jake's former rival Tyron Woodley stepped on short notice and decided to take on the Youtuber in a rematch to avenge his loss.
Jake made the headlines as he defeated the former UFC champion via a one-punch knockout which went on to win KO of the Year. Tommy is still not impressed and suggests the YouTube sensation transition sports from boxing to MMA. According to Fury, Jake has not fought a real boxer in his career and is still trying to match himself up with MMA fighters inside the boxing ring.
On the recent episode of MMA Hour, "TNT" spoke about Jake and Tyron's fight. "He didn't land a single shot. Like I said before time and time again, there is no head movement. There is no thought there he is just a raw novice," said Fury talking to Ariel Helwani. "And the only thing that I wanna get done now is this fight to reschedule."
"There's unfinished business here," says Tommy Fury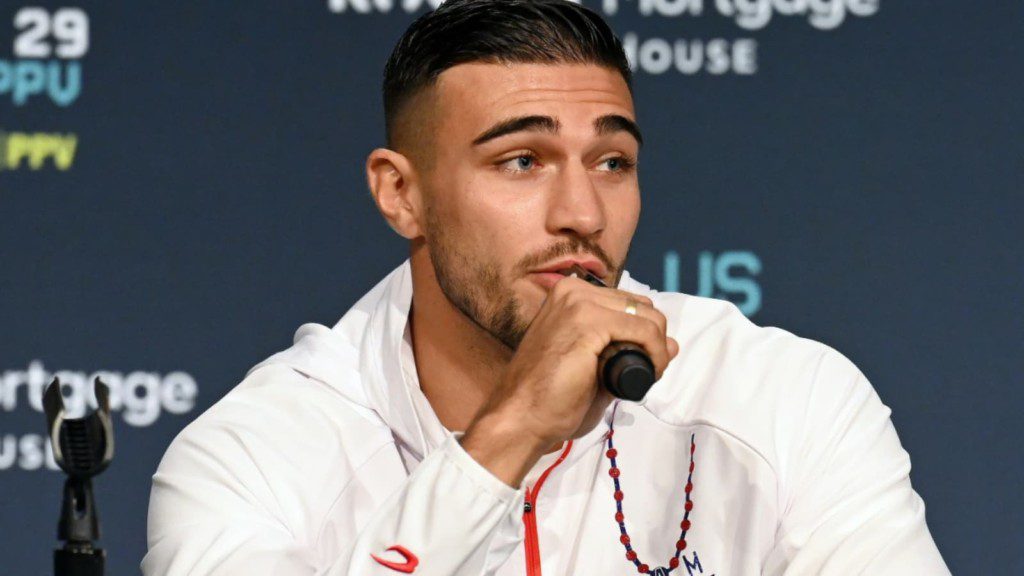 The younger brother of the great Tyson Fury has fought seven times in his professional boxing career so far and has never lost. Now that the fight has been canceled, Fury still believes he deserves a shot against the YouTube boxer. "The fact of the matter is there's unfinished business here and the fight needs to take place," said Tommy on the MMA Hour.
Tommy Fury also believes in order to be credited as a real boxer, Jaka needs to fight a real boxer and stop stepping into the ring with MMA fighters. Fury suggests he could remove boxing gloves and move into MMA for good. "How can he be serious about fighting if he's never fought a boxer before? He keeps referring to the UFC and if he wants to go and fight in the UFC, don't put on a pair of boxing gloves on again."
"Go and fight in the UFC. Don't call yourself a boxer if you've never even fought one," said Tommy. Jake has so far fought a YouTuber, a retired NBA player, former Bellator champion Ben Askren and Tyron Woodley two times. Jake too is undefeated in his career but all signs suggest the fighter might get into another fight with someone from the MMA community given his recent beef.
Read "One of the most selfish, capitalistic motherf***ers"- Jake Paul slams Dana White for lack of healthcare and low fighter pay
Also read "I can get my fans their money back," Derrick Lewis on why he wants to fight former champion Stipe Miocic