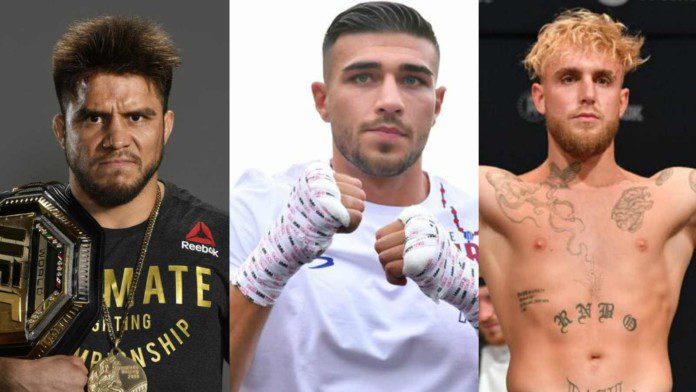 The British professional boxer and undefeated Catchweight boxer, Tommy Fury pulled out from the biggest fight of his boxing career that was scheduled against the Youtuber turned professional boxer, Jake Paul on 18th December.
Tommy Fury is the half-brother of Heavyweight boxing champion, Tyson Fury and during the build-up for this fight, the whole Fury family got involved in a lot of trash talk with Jake Paul. But Tommy recently announced his withdrawal from the fight due to a rib injury and he is eating all those words that came out of his mouth.
The former UFC Welterweight champion, Tyron Woodley accepted to face Jake Paul in a rematch for this boxing match and will be serving as a short-notice replacement. Like the other MMA and boxing superstars, the former two-division UFC champion, Henry Cejudo also shared his take on Tommy Fury pulling out from this match.
In his latest video with The Schmo, Cejudo says, "I'm a little upset, he should change his name to Tommy Fumbles because that's absolutely ridiculous. There is one article that said he had an illness and then there's another article that says he had a broken rib. Man! Tommy Fury man stop fighting, stop trolling with freaking that other clown, and man just get out of here."
"Go back into modeling, you're a good-looking kid but fighting isn't for everybody, don't sign for a fight if you're not gonna show up. I've been injured in a lot of my fights but I go out there and actually compete. But we got these mediocre guys thinking they can fight and there's a little smack talk, a little pressure involved and you don't want to fight. That's just Tommy Fumbles you absolutely make me sick."
Henry Cejudo advises Jake Paul to not give one more chance to Tommy Fury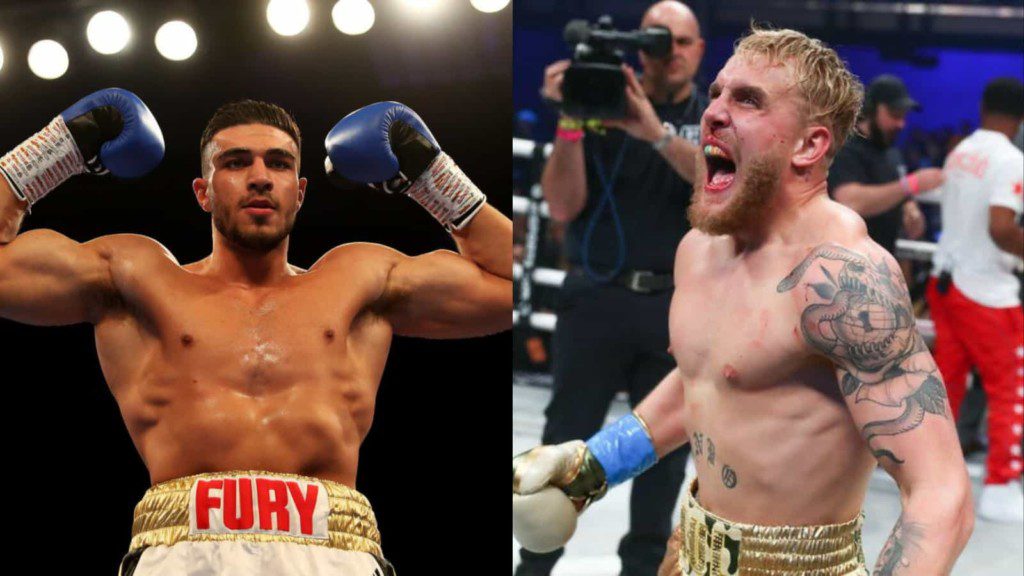 After releasing the official statement for his withdrawal from the fight, Tommy Fury suggested that he'll be returning in early 2022 and facing Jake Paul that time. But Henry Cejudo believes Paul shouldn't waste his time on Fury now and move ahead from this boxing match.
Cejudo added, "Jake Paul shouldn't give another chance to Tommy Fury. When you get all that media and there's a way to cover injuries like that. There's a quarter zone shot that you can possibly do if that gets approved by the Nevada State Athletic Commission. But if you're not ready, you're scared, you shouldn't even harass the terrible boxer, Jake Paul."
Also Read: "He lied about the press conference," Jake Paul isn't buying into the "injured" narrative from Tommy Fury.