The Paul brothers are no strangers to controversy, especially the younger one, Jake Paul. The YouTuber-turned-boxer is already on many people's lists for calling them out for a fight. He recently took down Tyron Woodley for the second time in one year and has asserted dominance by an iron grip on the boxing world.
He now seeks out some of the most famous names in the UFC, like Conor McGregor and also superstar boxer, Canelo Alvarez.
Supporting him through all his highs and lows is his girlfriend, Julia Rose. The love that they express to each other on social media is enough proof of their romance. To top that, recently, the couple started putting up racy tweets.
It all started with Jake Paul retweeting a pic of the couple kissing, originally posted by Julia Rose with a raunchy caption saying something related to Santa Claus. Paul tweeted, "I will c*m down your chimney." Julia was quick to reply, saying, "I want to be on your naughty list." To which Paul said, "You are in my I'm gonna marry you list."
"Show some restraint on PDA," says Jake Paul's elder brother, Logan Paul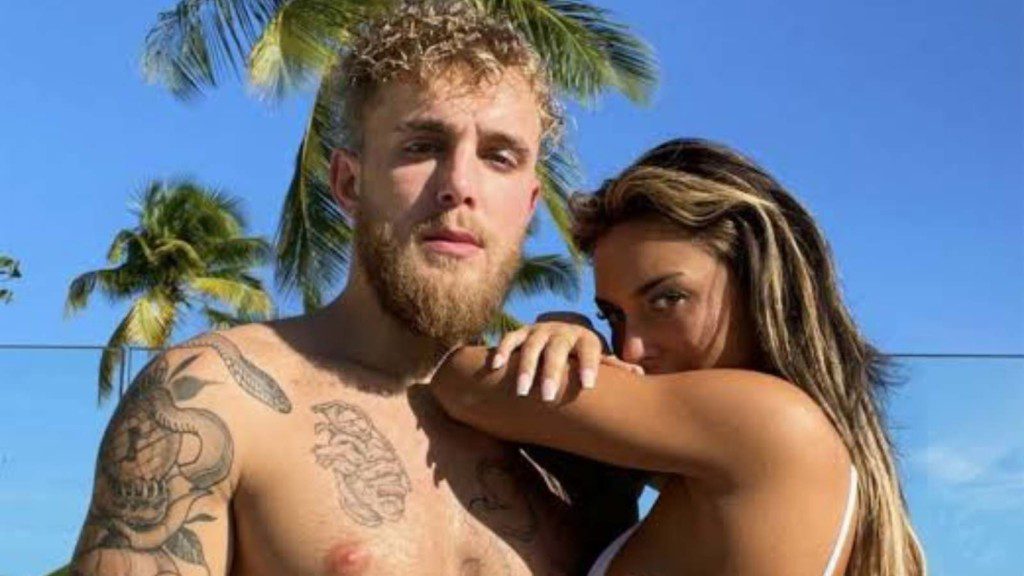 Not amused by the embarrassing and explicit behavior of the couple, Logan Paul said, "Why is everything y'all say so se**al?? Have some decency!"
Jake Paul wasn't afraid of showing his love, and retorted by saying, "Honestly it's because people need to see our s*x life because s**t s**t could change peoples lives🤷🏼‍♂️🤷🏼‍♂️in other words we're holding back from how we truly want to be."
The original caption of the post by Julia Rose read, "I don't need Santa…. I already have a bearded man who lets me sit on his lap and gives me whatever I want 🎅🏼"
Now, who is right and who is wrong, we are not the ones to judge, but one has to agree with Logan's point that it is okay up to a level, and that level's integrity should always be maintained.
Watch the origin of the love story of Jake Paul and Julia Rose here-
Also read- "Taste Like win" – Jake Paul and Julia Rose share intense kiss after his knockout win over Tyron Woodley