The American professional boxer, Jake Paul stamped his authority as a legit boxer by adding one more highlight-reel knockout in his undefeated boxing record. Paul knocked out Tyron Woodley in the sixth round of their rematch and improved his professional record to 5-0.
Jake Paul earlier secured a split decision loss against Tyron Woodley and now he left no excuse behind by knocking out Woodley in their rematch with a right hand. Paul has been on beef with many people from UFC.
The list includes the UFC president Dana White, some of the biggest names in the promotion such as Conor McGregor, Jorge Masvidal, Nate Diaz and it goes on. Now after knocking out the former UFC champion, Jake Paul turned his attention to all of them and he attacked the UFC president Dana White, by saying,
"I just knocked out a five-time UFC champion and embarrassed your whole company, Please, please let me get Kamaru Usman. Please let me get Nate Diaz. Please let me get Masvidal. Please let me get Conor McGregor because I'm going to embarrass them, too. I promise you that, Dana. I promise you that."
Jake Paul claims he is a legitimate threat to anyone who steps in front of it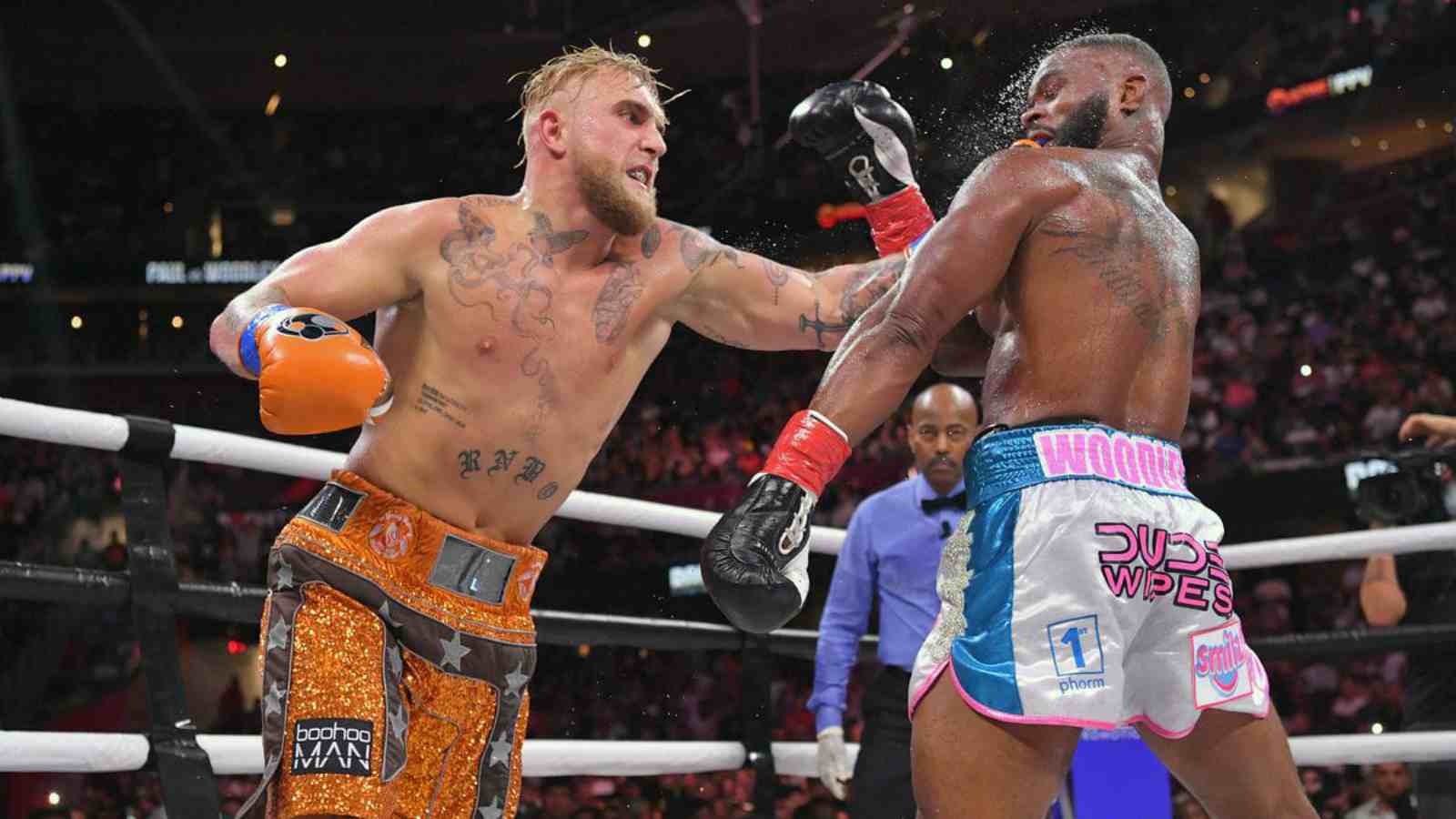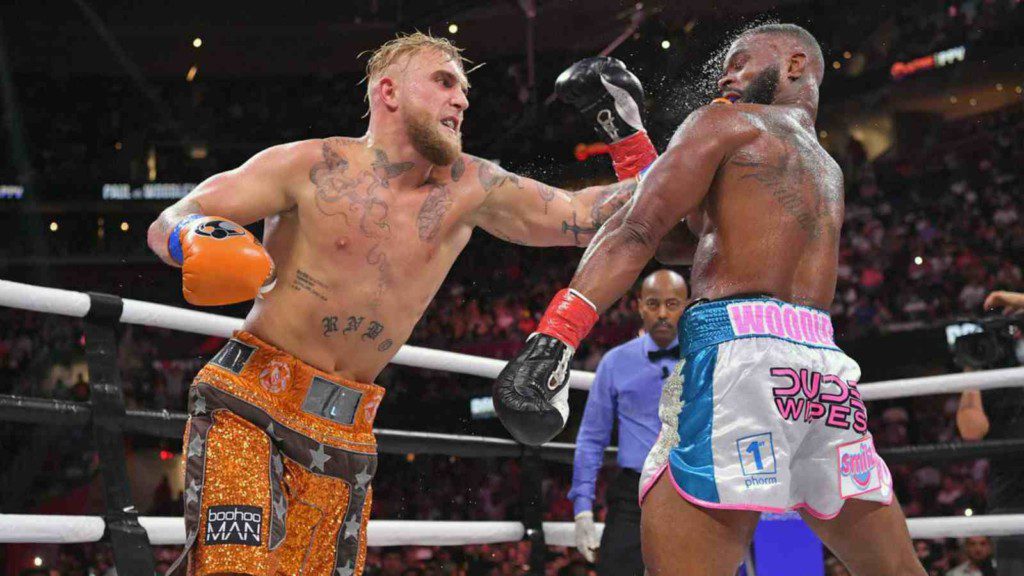 Jake Paul transformed himself from a Youtuber to a professional boxer and he knows very well that attacking the UFC boss and its fighters are going to give him the biggest limelight than anything else.
After knocking out cold a former UFC champion, Jake Paul believes no one is safe in front of him. He continued, "He's a five-time UFC champ, and I flatlined him, Ben Askren, not really a striker, Nate Robinson, basketball player. But the fact that I proved I have one-punch power on a legend of this sport, people are going to be scared."
"That's why Masvidal and Diaz got up out of their seats and left because they didn't want me to jump out of the ring and start going at them. People should be scared. Everyone's on high alert."
"Everyone's a target. No one's safe. Hide your kids, hide your wife. I'm like Santa Claus, I'm coming down your chimney – I'll f*ck everybody up. I'll f*ck your whole family up."
Also Read: "Bit so hard on a basic feint," Dan Hardy mocks Tyron Woodley for getting caught by Jake Paul's feints.