Jake Paul has established himself as a prominent figure in the combat sport history, and he is doing everything to get the clout, and so far, he is doing good.
He recently got into the limelight when he snatched the hat from Floyd Mayweather and got beat up for that, the incident happened during the press conference between Logan Paul and Floyd Mayweather.
Floyd claimed that he could beat both of the Paul brothers in the same night, Jake then went on to talk with Floyd and tried to run away with his hat. Many UFC Fighters reacted to this incident and fired shots at both Jake Paul and Mayweather. In a recent interview, Jake explained the thought process behind this, and how things didn't turn out to be how he expected.
"It was sort of a sensory overload with everything that was going on," Paul said. "There was, like, eight guys around me all grabbing me, some hitting me in the leg. I'm holding onto his hat for dear life. I was like, 'No! I'm not letting go!' And that was the main thing that they were concerned about it, like, 'Give us the f*cking hat, give us the hat!' And I was like, 'No! Noooo!'
"Then they finally got the hat and then I see this angry Floyd Mayweather, he just comes running at me and he's throwing punches over the security guard. The funny thing about it was none of the punches were even coming close to me at that point and he actually punched his own security guard in the side of the head. Absurd moment, hilarious. I didn't think he was gonna get that mad over a hat," Paul concluded. (h/t MMAFighting.com)
"I've never been the type to get starstruck," Jake Paul explains why he don't get affected by any kind of celebrity influence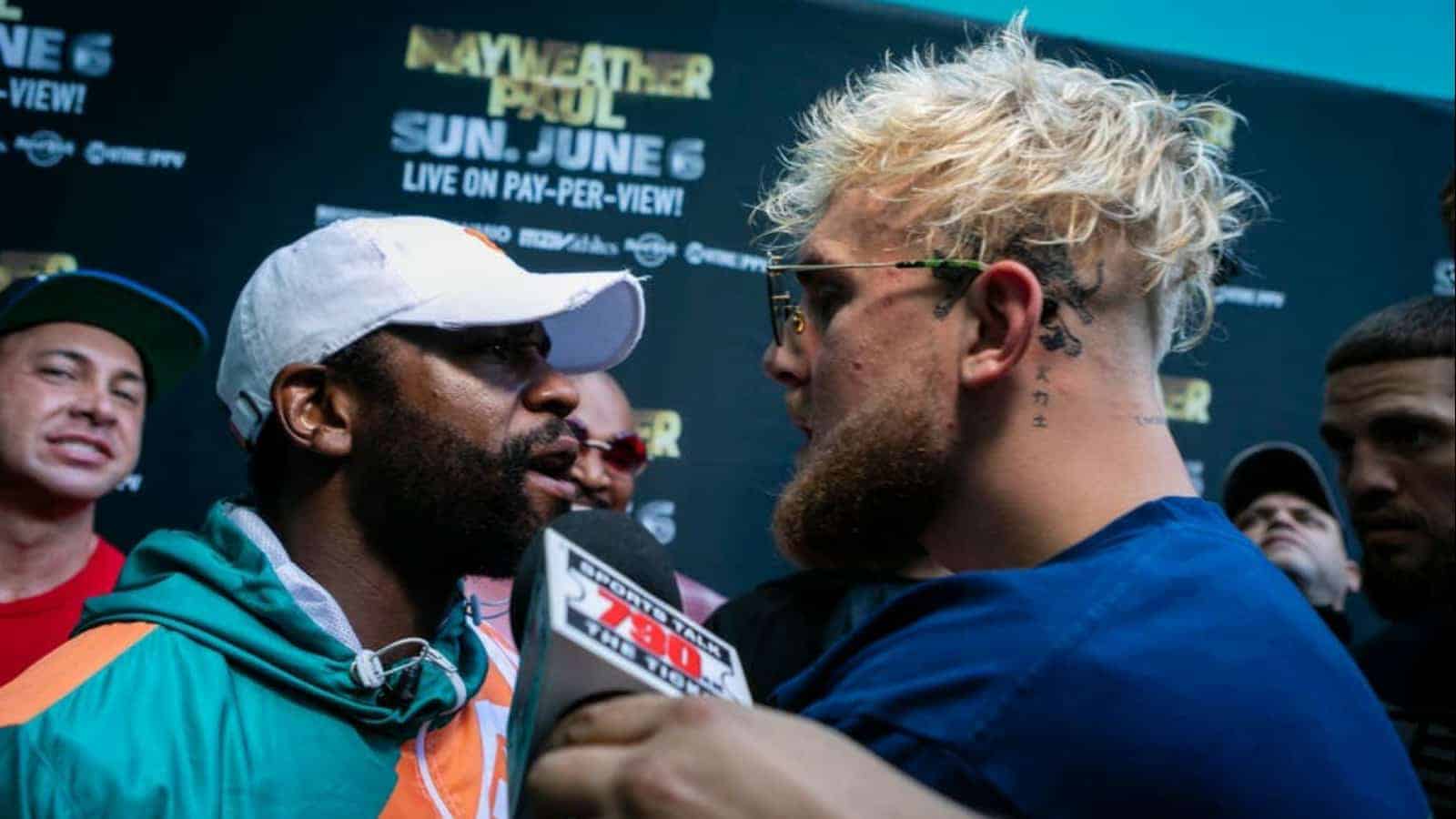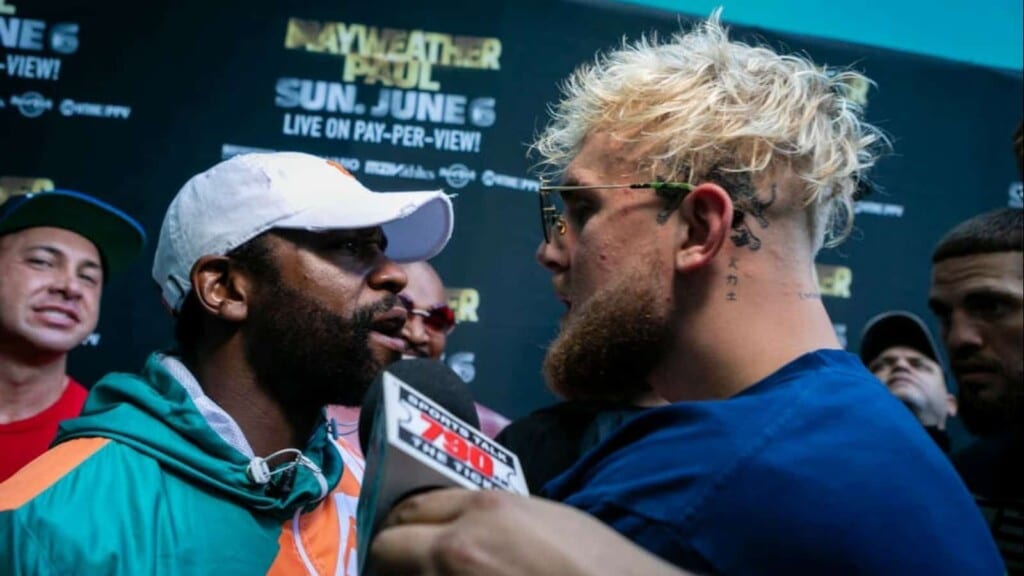 Jake Paul then went on to explain why he was unfazed by the Mayweather aura or whatever, he said, "Honestly, no, I've never been the type to get starstruck. I think the reason being is because after I got famous, nothing changed.
You're not cooler, you're not a different person. If all of a sudden, I had 20 million more followers, I still wake up, drink the same coffee, put my pants on the same way."
Paul said, "My dad always taught me, 'Hey, you're going to hang out with this celebrity or whatever, but look, we're all just humans at the end of the day.' I just look at us all as individuals and I was kind of just chilling."
Also read: 'He's gonna get beat up pretty bad' – Mike Tyson reveals what would happen if Jake Paul faced Floyd Mayweather