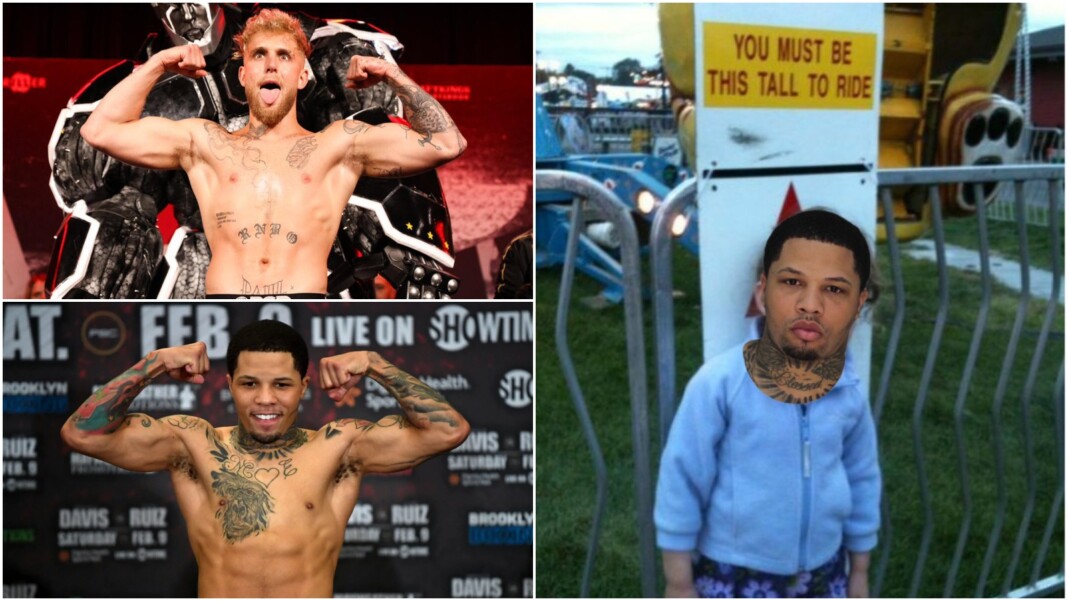 Jake Paul is just a few weeks away from his fight against Tyron Woodley on the 29th of August at the Rocket Mortgage FieldHouse in Cleveland. The YouTuber will be entering his fourth professional fight as a boxer, while Woodley, the newly-released former UFC welterweight champion will be making his pro-boxing debut.
Jake Paul recently released a hit list that had the names of people whom he would like to face next, after getting the job done against Woodley. The list had several names, notably the Diaz brothers, Kamaru Usman, Conor McGregor, Tommy Fury, KSI, Canelo Alvarez and Gervonta Davis.
Davis was quick to react to Paul's hit list, and the pair exchanged a few words on social media, before Paul began brutally trolling and disrespecting Davis.
'Jake Paul better leave me tf alone' – Gervonta Davis
"Jake Paul better leave me tf alone.." – Davis tweeted, after seeing Paul's hitlist.
Paul saw this as the opportunity to mock Davis' height. He tweeted, "You're just mad you're not tall enough to ride the rides at the amusement park."
He then posted a doctored image mocking Davis' height. Paul also captioned the post, "Someone has a short temper @Gervontaa !!"
Davis is a multiple division champion and is just coming off a win over Marrio Barrios in June 2021. That was his 25th win in a row, and he is unbeaten in his boxing career. However, it is hard seeing a match between Paul and Davis play out. It would be pretty similar to Floyd Mayweather vs Logan Paul.
What are your thoughts on this? Will Paul ever fight Davis?
Also Read: Ciryl Gane Net Worth, MMA Career, Income, Personal life, earnings, and more
Also Read: WATCH: Derrick Lewis grabs the interim heavyweight title belt during UFC pre-fight presser