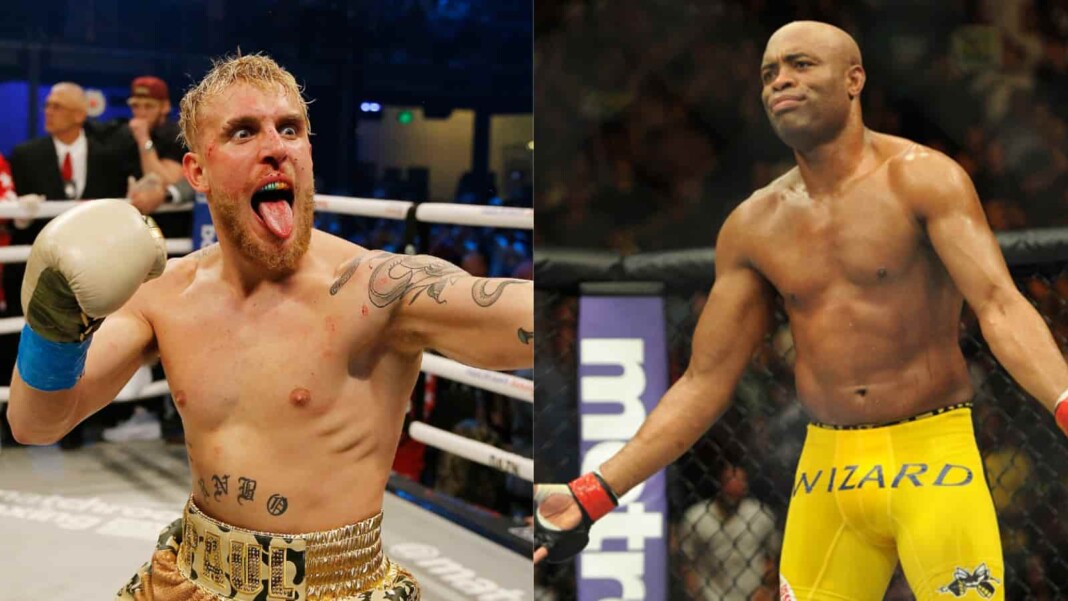 Jake Paul shows interest in sharing the boxing ring with MMA legend Anderson Silva. But the YouTube boxer has some concerns about the former middleweight champion's health and fitness.
Anderson Silva is coming off two wins in his new boxing venture. His most recent victory was a stunning KO win against Tito Ortiz at the Triller Fight Club pay-per-view event. He fought in the co-main event while another MMA legend Vitor Belfort fought boxing legend Evander Holyfield and took the win. Silva suggested that he and Belfort could take on Jake Paul and Logan Paul.
Jake recently went on MMA Fighting's MMA Hour hosted by Ariel Helwani. The fighter did not totally shrug off the idea of 'Spider'. "I think it would be a huge fight for sure," Jake said. "He is a legend of the sport, great head movement, great striking. For me, I would love it. I have nothing but respect for Anderson. I've watched him growing up and was a fan of his growing up. So it will be cool to get in there and see what would happen."
Jake Paul claims he is "built different"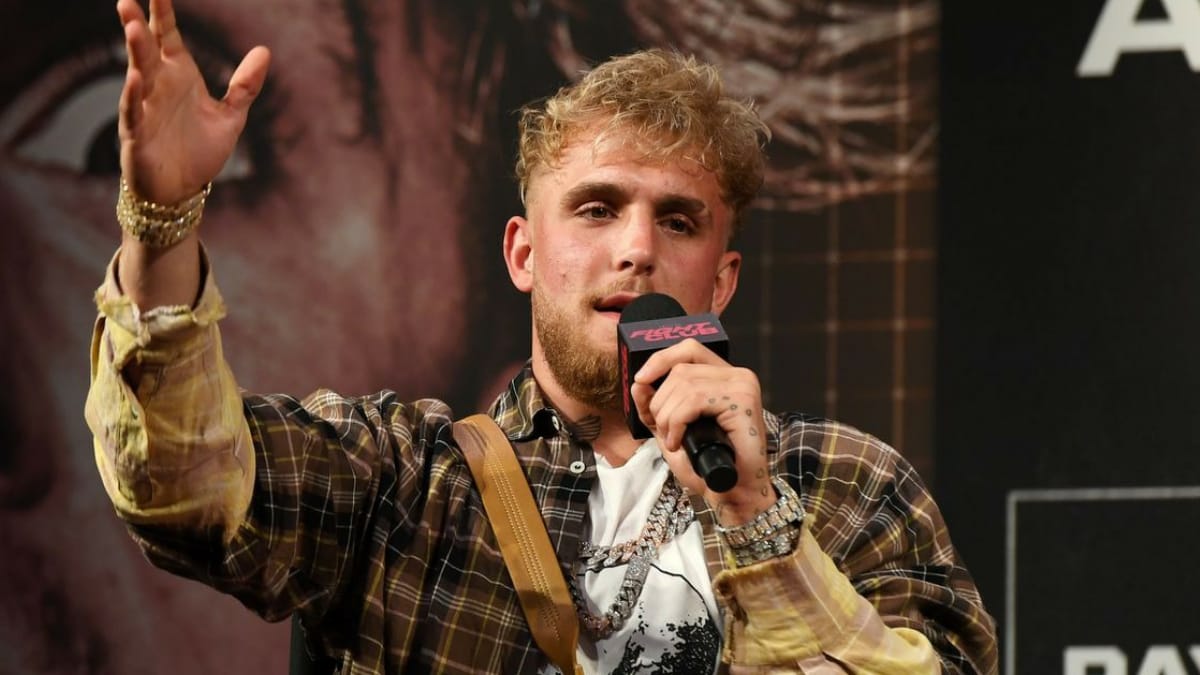 Though Jake believes it would be a great fight, he still has some concerns regarding the legend's age. Jake has boxed MMA fighters older than him like Tyron Woodley and Ben Askren. Silva is 46 years old looking sharp as a tack inside the ring. Paul wants the Spider to undergo several fitness tests before fighting the YouTube boxer. He claims to be "built different".
"I would want him to go through lots of testing to make sure that he is actually good to get into the ring. I wouldn't want some s**t that just happened with Vitor and Holyfield…he is out there looking good against these older guys. I'm sorry but I'm built different. It would be a lot of punishment for him and I wouldn't want to take out the old guy," Jake to Ariel Helwani.
Also read: "I would love to tee off on Jake Paul," Michael Bisping wants to an end to the bad reputation of MMA fighters in boxing