Many believe that undefeated pro-boxer-cum-Youtube Jake Paul is now facing the real challenge in former reality show celebrity and undefeated boxer Tommy Fury. This took more than expected to come to fruition, but the deal is done resolving some money issues from Fury's side and the fight takes place on December 18, 2021, at Amalie Arena, Tampa, Florida, USA.
Paul last fought former UFC welterweight champion, Tyron Woodley advancing his pro-boxing record to 4-0. The fight was believed by many to be won by Paul unanimously but went to a split decision victory for him. Fury last fought in the undercard of Paul's fight with Woodley, where he defeated boxer Anthony Taylor via unanimous decision. Both the fighters faced each other off after their fight which also led to a massive upset backstage.
Jake Paul reacts to Tommy Fury's threatening tweet ahead of their fight; either serious or sarcastic in reaction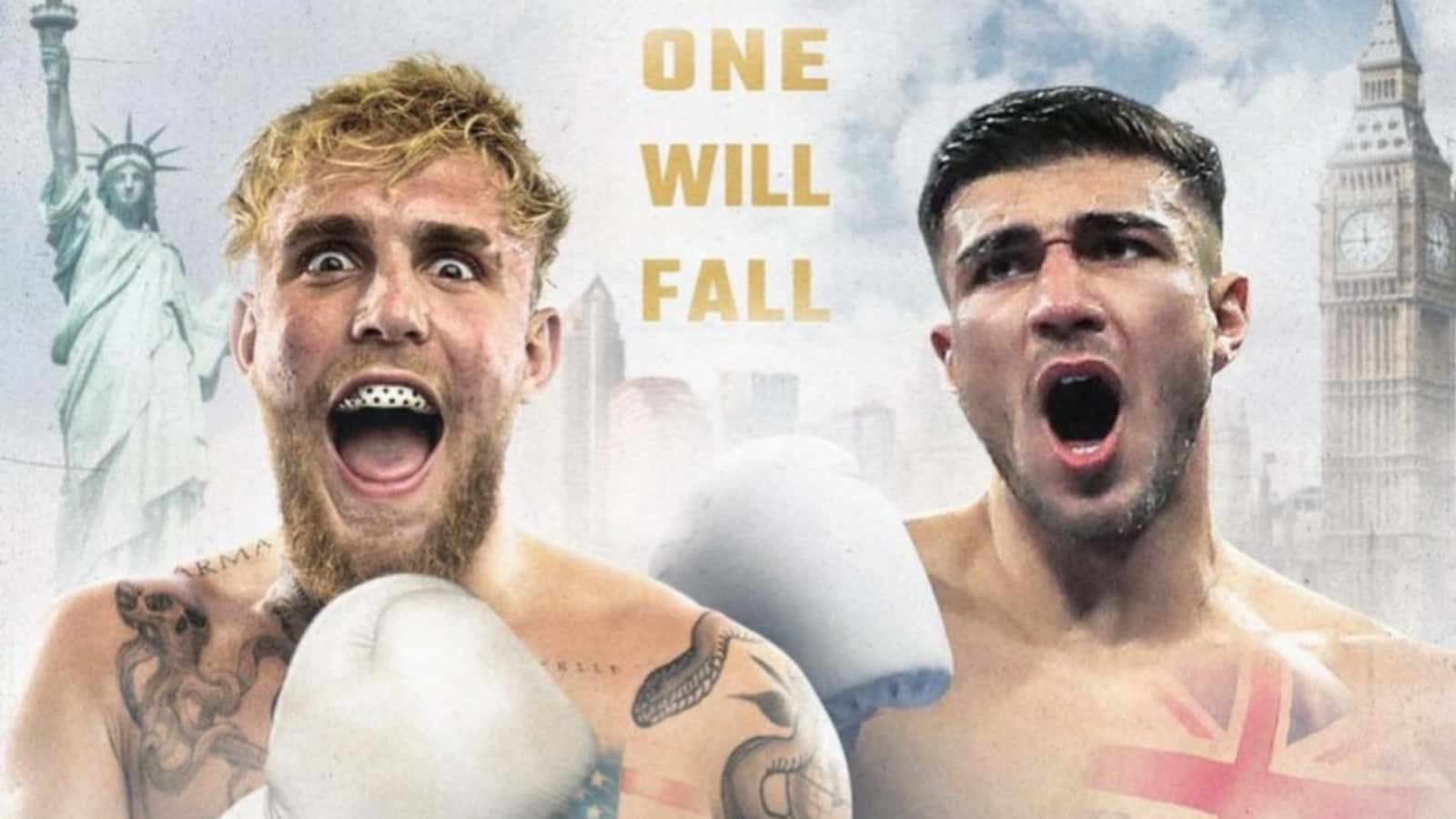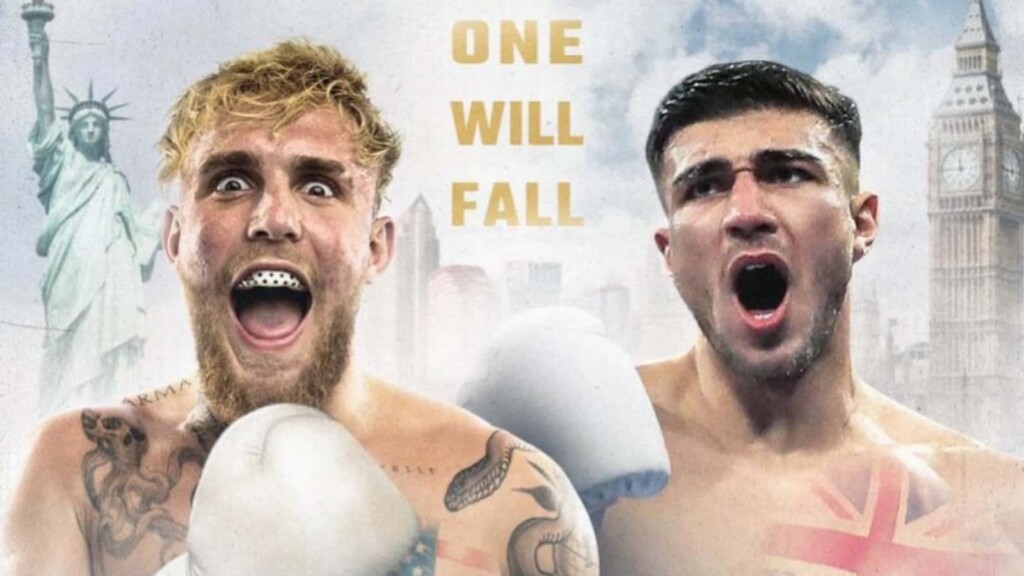 Tommy Fury takes on Twitter to notify his fans and Jake Paul of what he has been up to lately in his fight camp. He tweets a promo video and captions it "Whilst Jake enjoys afternoons in the arcade playing dance mat with his side ting…. I thought I'd take 5 minutes out from the best camp of my life to say NOTHING can save you now. DECEMBER 18th, you'll see that you can't come in my world and not get hurt [clown face emoji]"
Paul reacts in a rather ambiguous way as to not explicitly state if he's seriously intimidated by Fury's tweet or is just talking sarcastically. He writes in his first of two Instagram stories along with posting Fury's tweet, "WOW! THIS GUY IS SERIOUS!" In the second story, he writes "NOT EVEN GONNA LIE… AFTER READING THAT TWEET I'M SAT OVER HERE SHAKING!"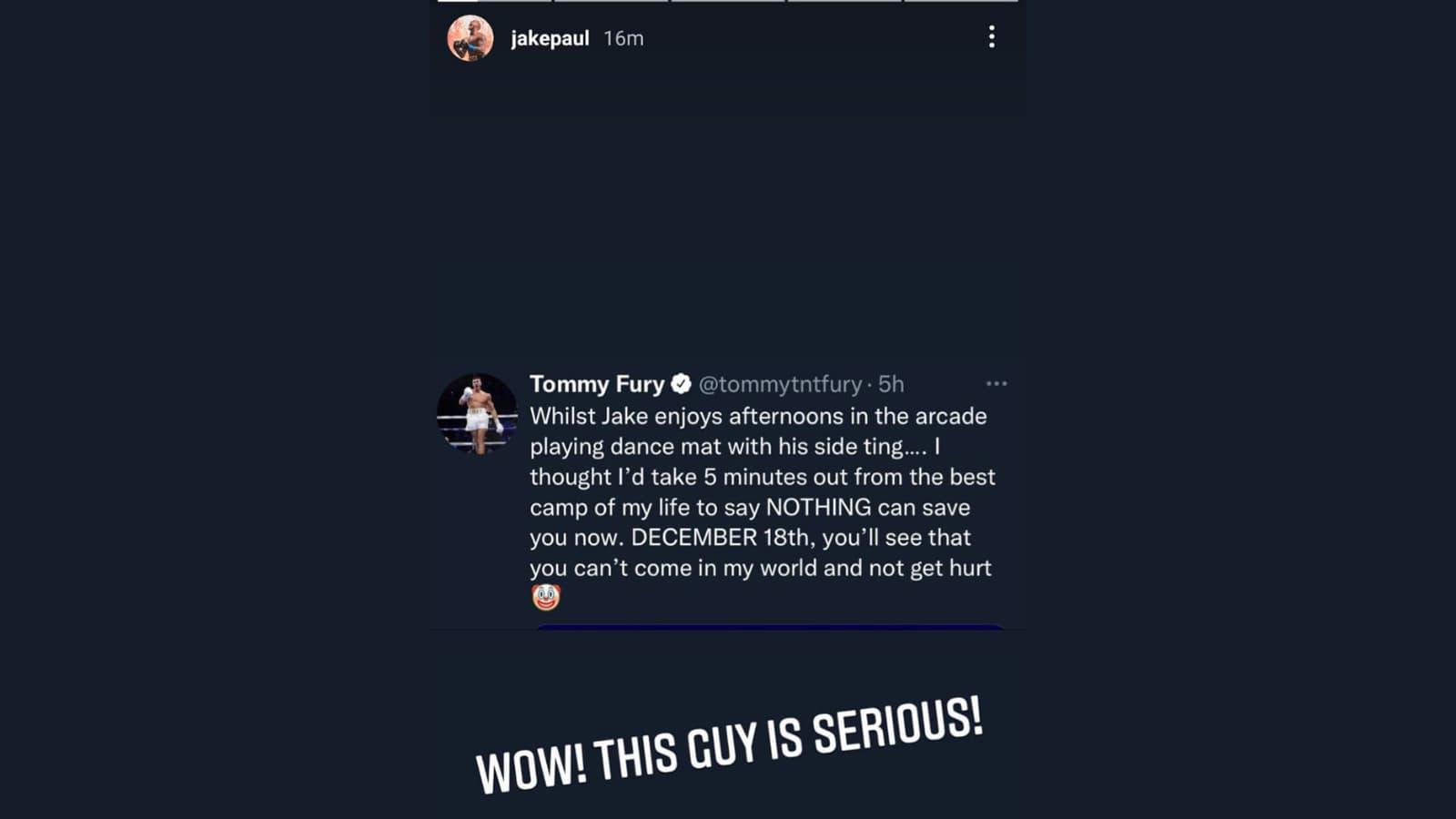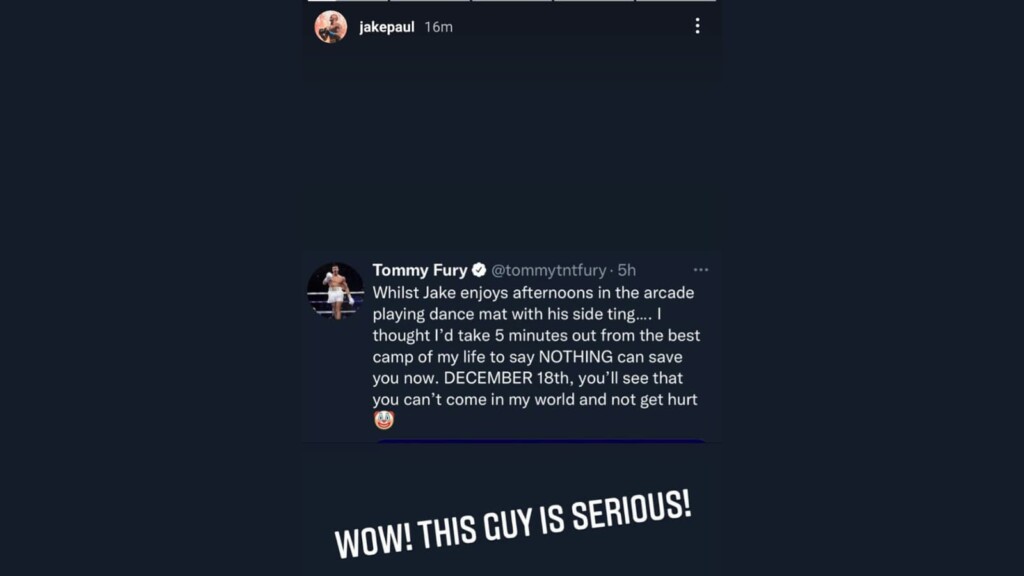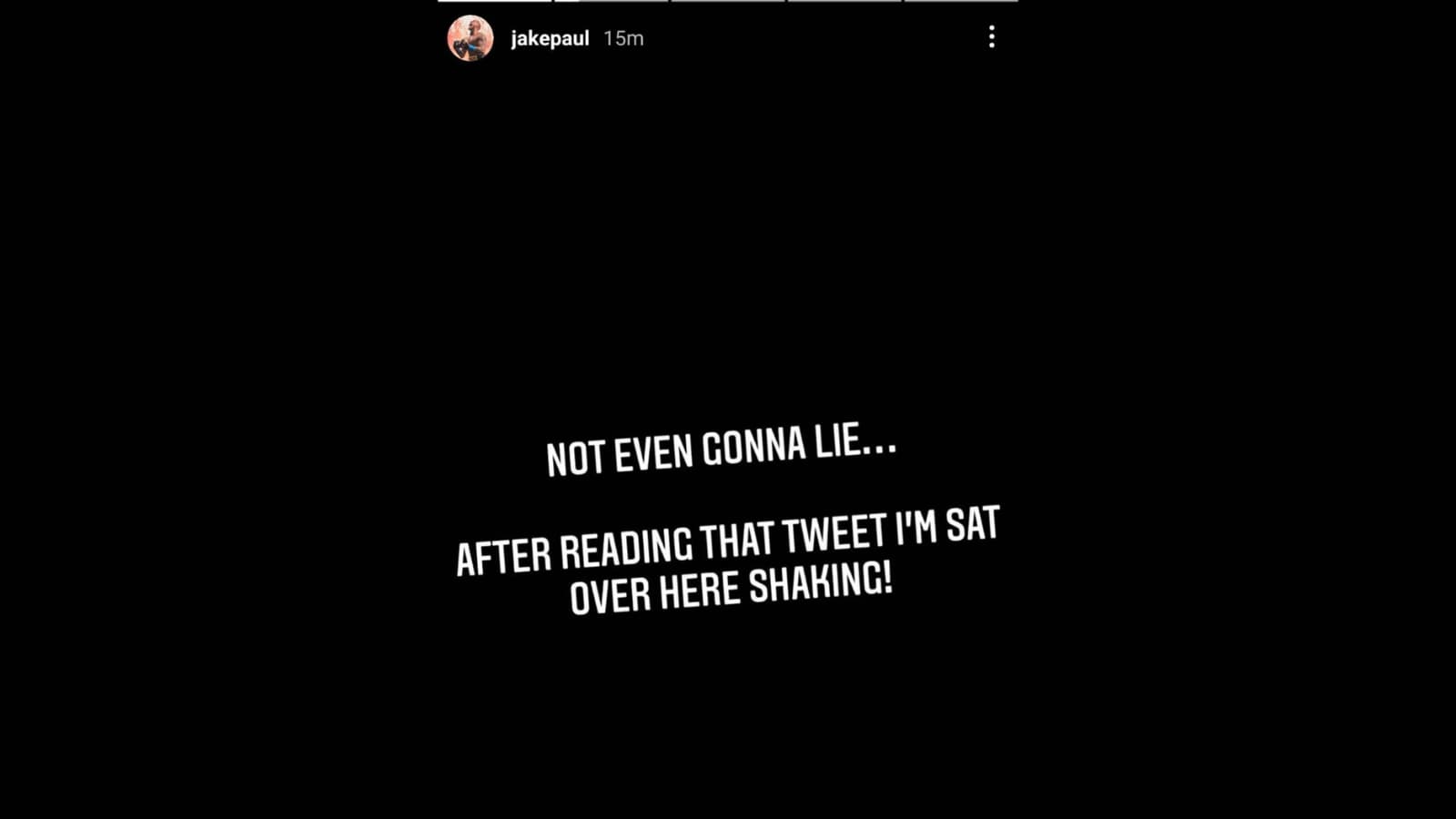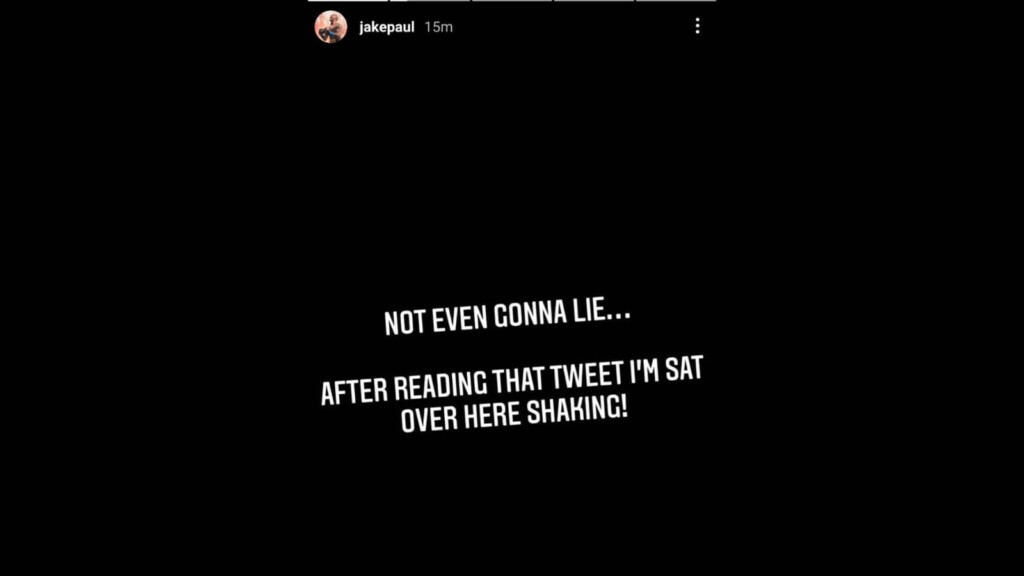 What's your take of Tommy tweeting and Jake reacting to it? Who do you think gets the win in December? And more importantly, will this be the toughest challenge for Paul's boxing career?
Also Read: "Let me take care", former 2-division champ Conor Mcgregor surprise team up with Sean O'Malley to troll interim UFC champion