The former two-division UFC champion, Conor McGregor faced a devastating loss at the main event of UFC 264 against the number one ranked Lightweight fighter, Dustin Poirier. With this loss, McGregor went 1-3 in his past four fights.
Now, with 'The Notorious' being on such a losing streak, the Youtuber turned boxer Jake Paul seems to be losing interest in pursuing a boxing match against McGregor.
Paul spent a major part of last year calling out Conor McGregor to face him in a boxing match but after he faced two consecutive losses against Dustin Poirier, Jake Paul thinks 'The Notorious' lost his charm.
During his pre-fight press conference against Tyron Woodley, Paul says, "I think the funny thing about this journey is I've predicted everything that has happened thus far. 18 months ago when I said I wanted to fight Conor, people laughed at me,"
"Now I'm laughing at Conor with a broken ankle sitting there in the octagon and he needs Jake Paul more than I need him. So yeah, my offer to Conor is $23. If we ever fought I would knock those fake a*s teeth right out of his f*cking mouth. Dustin Poirier defeated this man."
Jake Paul added, "Dustin Poirier is an amazing fighter, don't get me wrong, an amazing guy. I actually became a fan of his over the weekend but he's 5-foot-9, 155 pounds. I'm 6-foot-1, 200 pounds so Conor McGregor would not stand a chance."
After McGregor faced loss against Poirier, Jake Paul sent the custom-made locket to 'The Diamond' for mocking Conor McGregor and Dustin Poirier put that to auction for his Good Fight Foundation.
Jake Paul plans to retire Tryon Woodley by knocking him out in their boxing match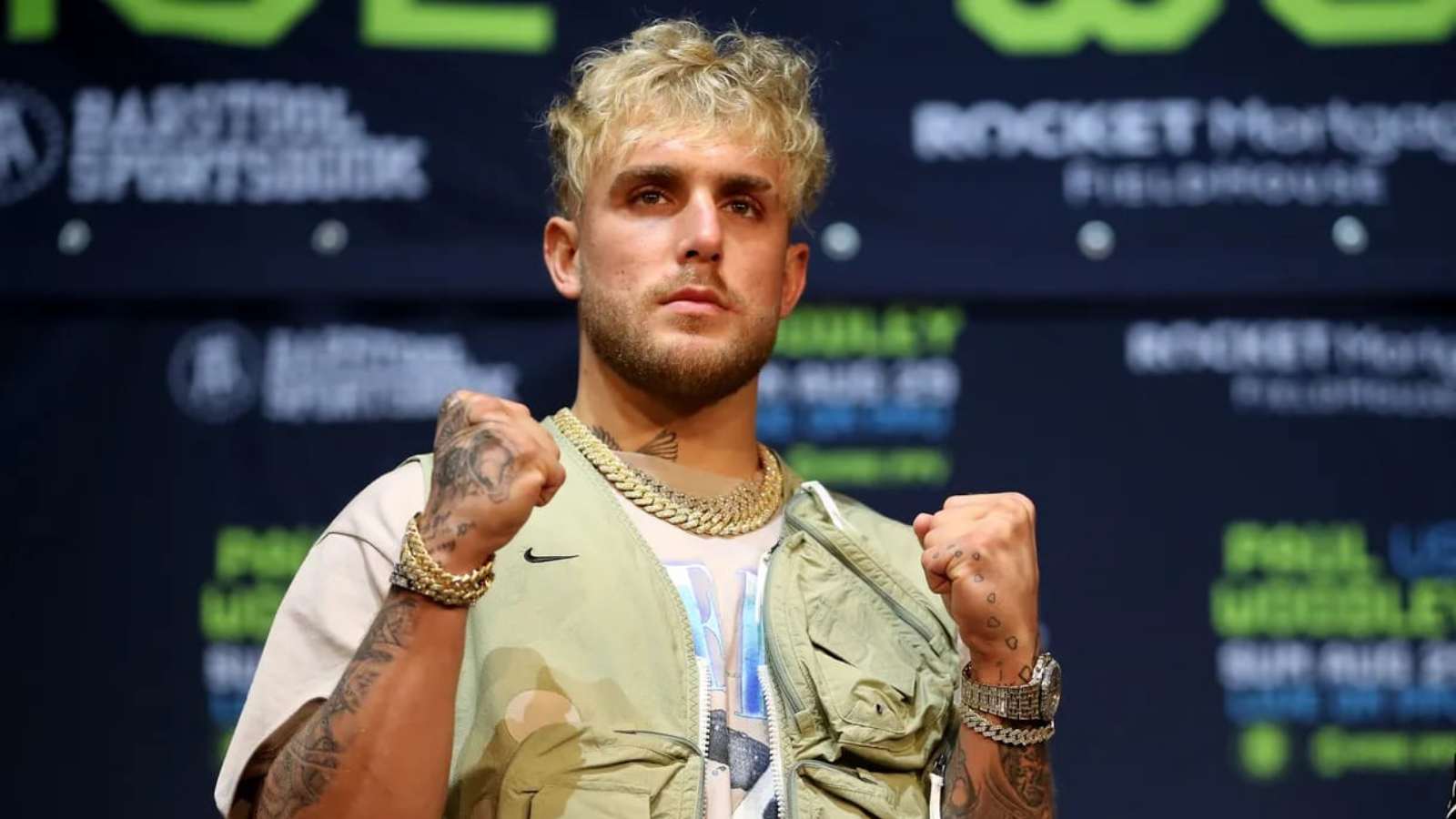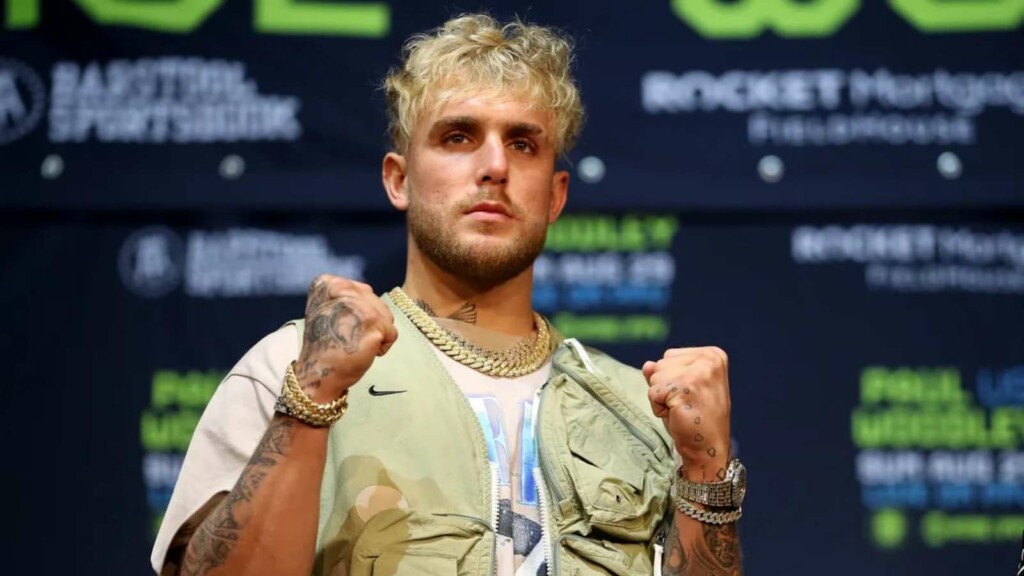 Jake Paul is booked to face the former UFC Welterweight champion, Tyron Woodley in a boxing match on 30th August. Although, Woodley holds a vast experience than Paul but he aims to end 'The Chosen One' and make him a laughing stock.
Paul added, "You have never been in a fight like this and you know that the whole MMA community is counting on you, You've never been in a fight of this scale."
"That's why this is the biggest payday of your life and you know the whole MMA community is counting on you to knock me out and beat me. When you lost to Kamaru Usman, when you lost to Gilbert Burns, when you lost to all of those guys, you had built in excuses. 'Oh they were the best.'"
Jake Paul continued, "What happens when you lose to Jake Paul? You're going to be the laughing stock of the internet. Just like I turned Nate Robinson into a floormat, I'm going to turn you into f*cking paste."
"I'm a real killer. I'm going to take Tyron into deep waters and drown him. This is my make or break fight. People are wanting to see me lose. The MMA community wants to see Jake Paul fall and they're counting on Tyron but he's just not going to get the job done."
In the end, Paul concluded, "I saw a man who just accepted a fight mostly for a paycheck, I saw a man who doesn't really have fight left in him. I saw a man who's been defeated multiple times now and who will be finished and sent into retirement by a YouTube-Disney star boxer."
"I think your career's over. I'm going to bounce your brain off your skull, instant concussion. You will be on the mat. You're just not the same Tyron anymore."
Also Read: "You're the one who is in position to get killed, Conor," Paul Felder slams Conor McGregor for his post-fight comments.