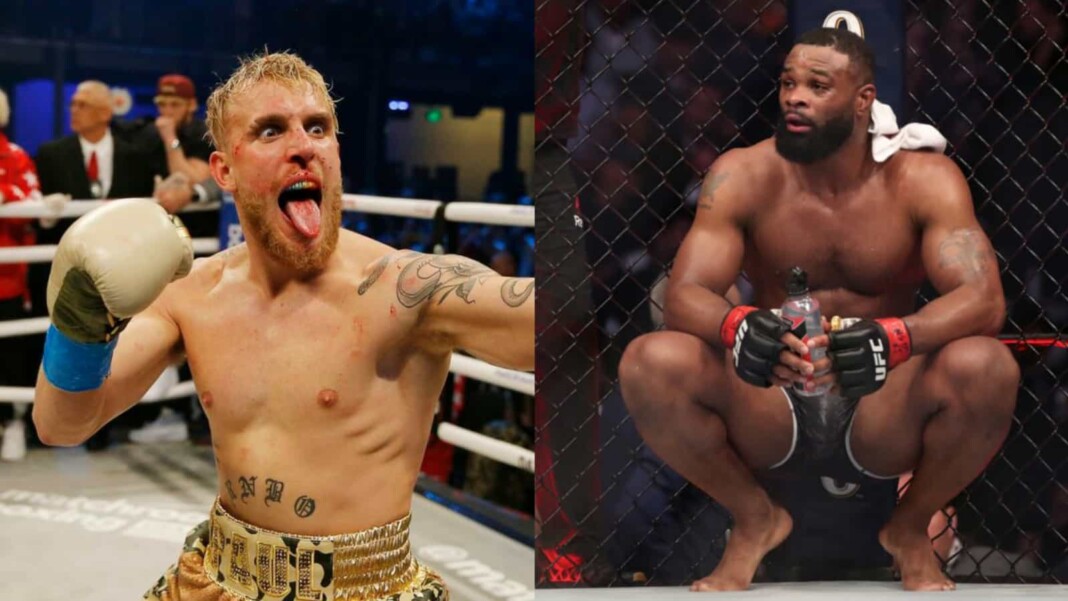 The betting odds have opened up for the much-hyped Jake Paul vs Tyron Woodley boxing bout. The announcement was made yesterday and talks about the boxing match is trending in the fight world.
Jake Paul and Tyron Woodley will be going head to head in a boxing match on August 28th in a location and venue that is not announced yet. This Tyron's first-ever pro-boxing match in his career. As far as the YouTube boxer, he has won 3 out of his 3 bouts in his professional career. The wins coming against a fellow YouTuber, an NBA basketball player, and a former Bellator champion/ Olympic wrestler Ben Askren.
As the announcement for Jake Paul vs Tyron Woodley was made, betting odds opened and to most of the fan's surprise, the former welterweight champion emerges as an underdog. The YouTube boxer who is 3 and 0 is turning out to be a favorite in the fourth official boxing match of his career. According to sportsbettingdime.com, Jake Paul is -150 favorite while T-Wood is +110 underdog.
| | |
| --- | --- |
| Fighter | Odds |
| Jake Paul | -150 |
| Tyron Woodley | +110 |
Why is the UFC star the underdog in Jake Paul vs Tyron Woodley?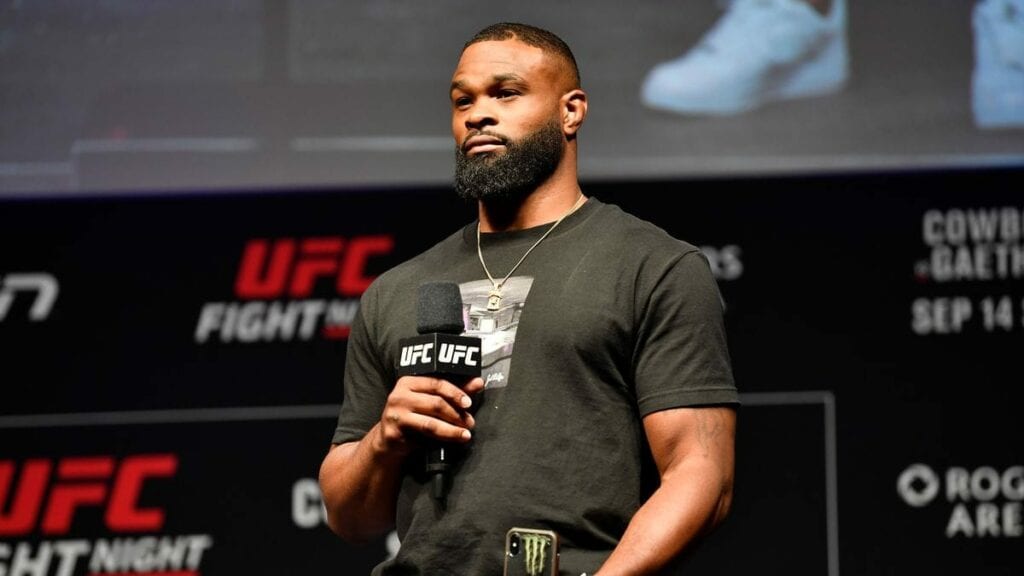 Tyron Woodley is a 5-time welterweight champion and is one of the most dominant UFC welterweights of all time. He is known for his striking and has put fighters to sleep in the past. Despite having all these feats under his belt, the fighter emerges to be the underdog in Jake Paul vs Tyron Woodley. Most of this has to do with the fact that T-Wood has not won a single fight in the last 3 years. The fighter is also going to turn 40 very soon.
Even his boss, Dana White spoke about it in a podcast with Mike Swick. Dana still leans towards the former welterweight champion giving him the benefit of the doubt. A lot of the fans are appreciative of the YouTuber this time for picking a fighter that actually has striking power. His past opponents have all not been known for their standup skills. Who do you have your money on in the Jake Paul vs Tyron Woodley boxing match?
Also read: Jake Paul vs Tyron Woodley is official; Bout to be contested at 190 lbs