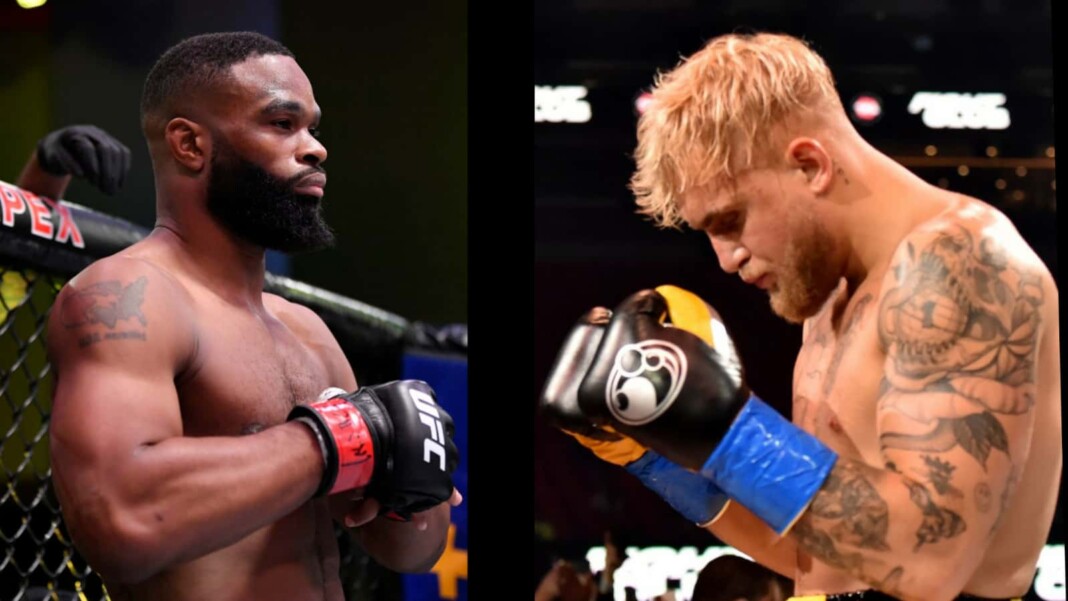 Tyron Woodley is coming to avenge his friend Ben Askren's loss to Youtube star Jake Paul. Jake Paul vs Tyron Woodley has been officially booked and the UFC former welterweight champion is aiming to break records in all fashion.
Jake Paul vs Tyron Woodley is scheduled for August 28th. T-Wood is undoubtedly one of the greatest welterweights of all time. Jake Paul has an incredible challenge ahead of him in the form of T-Woodley. Woodley unlike the opponents Jake has faced until now is a fierce striker and has knockout power too. T-Wood came on his Instagram Live on Tuesday to make an official announcement for Jake Paul vs Tyron Woodley boxing match and oh boy did he talk his sh*t.
"Surprise, surprise, surprise, we back at it August 28," Woodley said during an Instagram Live session on Tuesday. "You would visualize Jake Paul getting his head knocked smooth off his neck. Sometimes you talk yourself into a situation that you can't back yourself out of. My mom used to say, 'Your mouth wrote a check that your ass can't cash.' That's exactly what happened."
"All the clout chasing, all the yelling, all the blah, blah blah, 'I'm a fighter, all the MMA guys don't never want to fight me.' Now, you got a motherf*cker that's going to fight you like you ain't never been fought before. Ain't no sparring you can do to motherf*cking get ready for it. Ain't no meditation. Ain't no kum ba yah. Ain't no mama se mama sa mama coosa. Ain't sh*t you can do. You getting your ass beat. I'm pumped up about it," Tyron Woodley said.
Records to be broken in the Jake Paul vs Tyron Woodley boxing match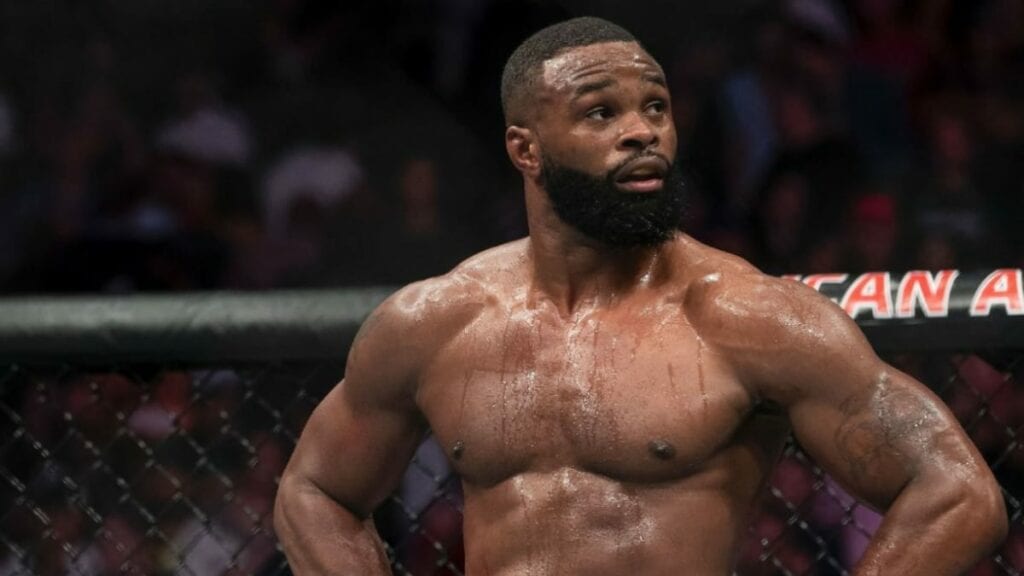 Paul is 3-0 as a pro-boxer though he has never faced another professional boxer. This time isn't any different to given Woodley is an MMA fighter. But there is no doubt that the former welterweight champion is going to be the scariest guy Jake has faced in his career. Ever since Ben Askren's loss, T-Wood has been looking to sign a contract with Jake.
"We gonna break some records, and I'm going to break a motherf*cking jaw while I'm at it," Woodley said. "Get ready to make motherf*cking history. Breaking records." Tyron revealed that boxing has been one of his dream his whole life and now he has a chance to do it which he will do it right. "I always wanted to box my whole life, never did it," he said.
"I always wanted to box. I've been wanting to do this for a long time. It's crazy how things happen. I started doing MMA in 2005 because I was like I'm too old to just box. I was 23 years old out of college wrestling, so I did MMA. I'm like sh*t, I can wrestle and punch."
Also read: Jake Paul vs Tyron Woodley: Woodley says he 'can't wait to shut b**** Jake Paul up in the easiest fight of his career