| | |
| --- | --- |
| Name: | Ezekiel "Kell" Brook |
| Net Worth: | $15-20 million |
| Nickname: | Special One/ Special K |
| Age: | 35 |
| Residence: | Sheffield, South Yorkshire, England |
| Marital Status: | Married |
| Sources of Income: | Boxing |
| Boxing Record: | 39-3 |
| Last Updated: | February 2022 |
We're going to know about Kell Brook net worth, professional career, personal life, girlfriend and more. Brook is one of the best boxers of this generation with a record of 39-3 and 27 wins coming by the way of knockout. Brook started off boxing whilst practicing and competing for the amateurs since the age of 12.
Brook is most prominently known for his victory over boxing legend Shawn Porter IBF Welterweight Title. Brook was also rewarded by The Ring Magazine as the most active welterweight in 2017. Brook has so far made statements in 3 weight classes, welterweight, light-middleweight and middleweight.
Kell Brook Professional Career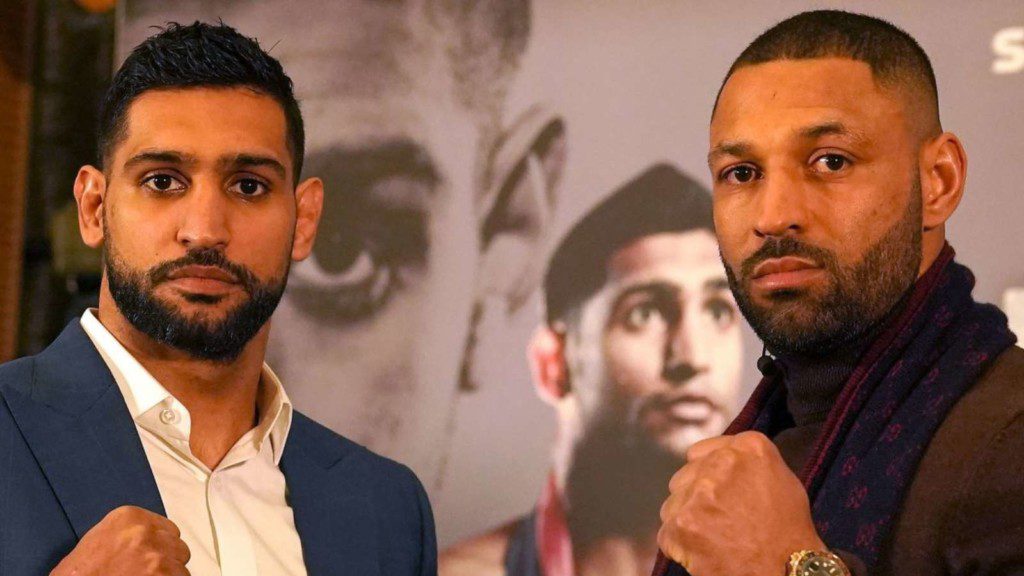 After having an amateur record of 31-5, Brook made his professional boxing debut in September 2004. That year, Brook made a record of 5-0 within just 4 months. After a record of 16-0, Brook fought for the vacant British Welterweight title which he won via TKO in 2008. In 2009, Brook won the young British Boxer of the year award and hence moved on to fight for the world championships starting from 2010.
The first fight of 2010 took place against Krzysztof Bienias for the WBO inter-continental welterweight title and Brook won in the sixth round. In June 2011, Brook also won the vacant WBA inter-continental title against Lovemore N'dou. In 2012, Brook defeated Mathew Hatton to win the IBF inter-continental welterweight title.
Finally in 2014, Brook started fighting for the undisputed world championships and secured possibly the biggest victory of his career against Shawn Porter and won the IBF Welterweight Title. Brook's career has fell short of only 3 losses but that too against some of the best fighters in the overall boxing history such as Gennady Golovkin, Errol Spence Jr. and Terrence Crawford.
Kell Brook personal life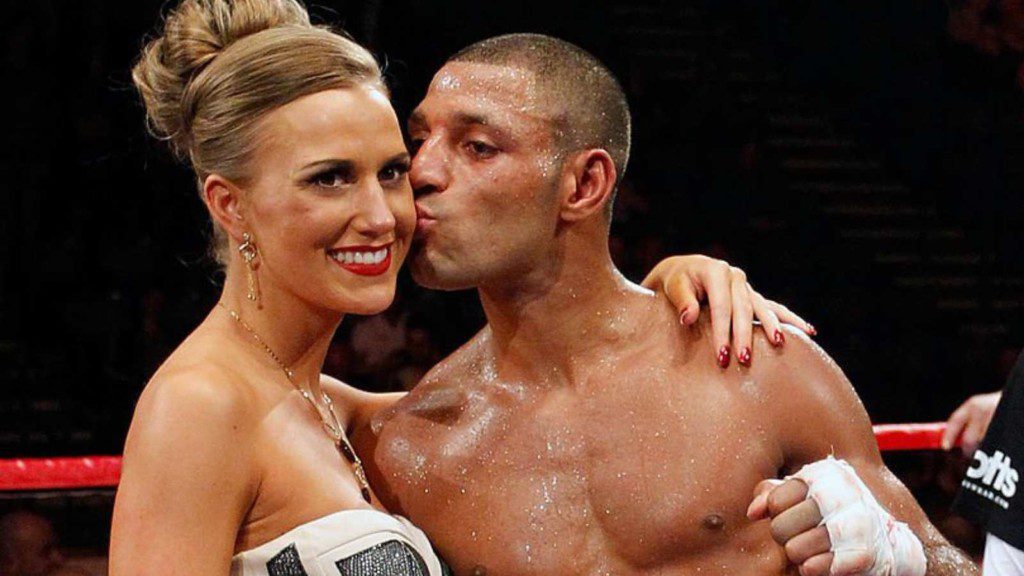 Brook is married to Lyndsey Myers, and the couple have 3 children together. Kell Brook's mother is Julie Thompson and his father is Terry Thompson. However, Brook's biological father is Jamaican whom he has never met.
Brook has been subjected to some troublesome incidents in his life, such as stabbing. Brook was stabbed twice, the first in Sheffield in 2007 and then in 2014. The 2014 stabbing took place just a month after his win over Porter.
Kell Brook Net Worth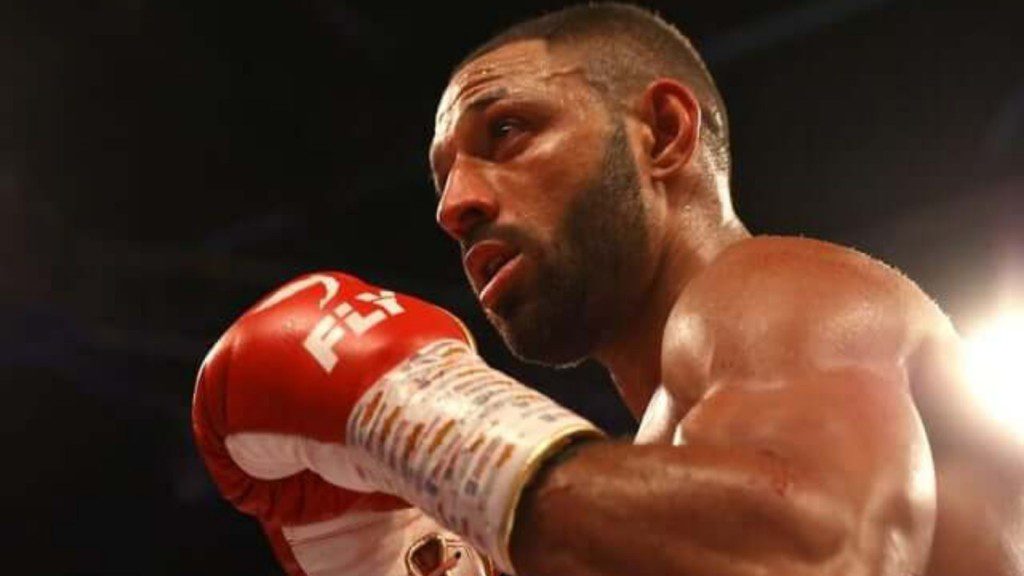 According to multiple sources that have widely varying figures, Brook's net worth can be estimated around $15-20 million. Brook's promoter was Frank Warren before he left him in 2011 to join hands with Matchroom Boxing by Eddie Hearn for the future fighting deals. Brook's biggest pay comes from his fight against Golovkin back in 2016.
Kell Brook Assets and Endorsements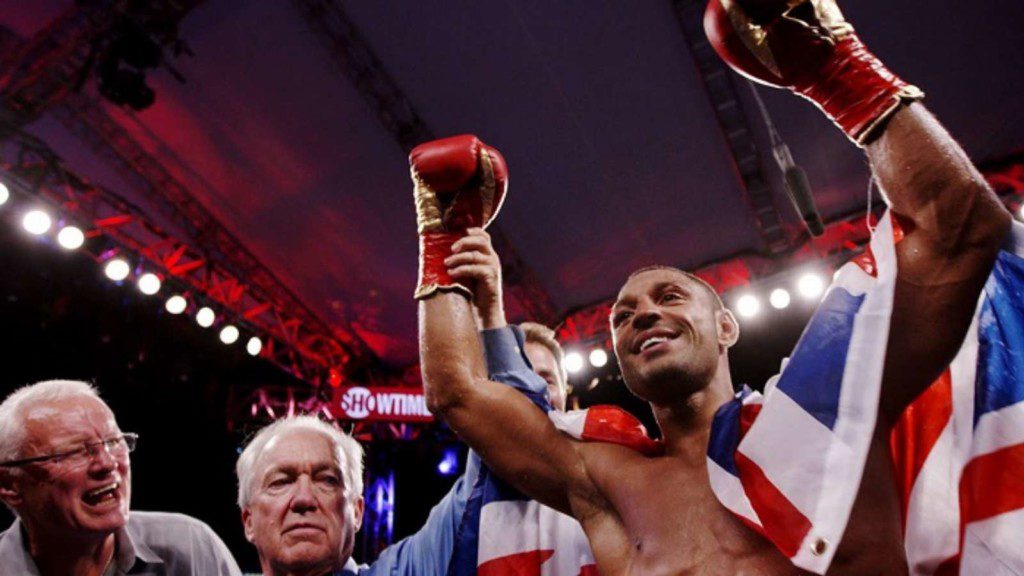 Kell Brook net worth can be attributed his boxing career but he has his own NFTs to be sold as well that can be at DaVinci. Named after famous polymath of 16th century Leonardo DaVinci, DaVinci is an online platform for NFT experience. Other than that, there aren't much information on Brook's assets and endorsements.
Q. What is Kell Brook net worth?
Kell Brook net worth is estimated at between $15-20 million.
Q. What is Kell Brook age?
Kell Brook is 35 years old.
Q. When and where was Jamahal Hill born?
May 3, 1986 in Sheffield, South Yorkshire, England.
Q. Who is Kell Brook married to?
Kell Brook is married to Lyndsey Myers
Q. What is Kell Brook boxing record?
Kell Brook boxing record is 39-3
Also Read: "I don't have to take him seriously"- Israel Adesanya addresses talks of a potential fight against Khamzat Chimaev