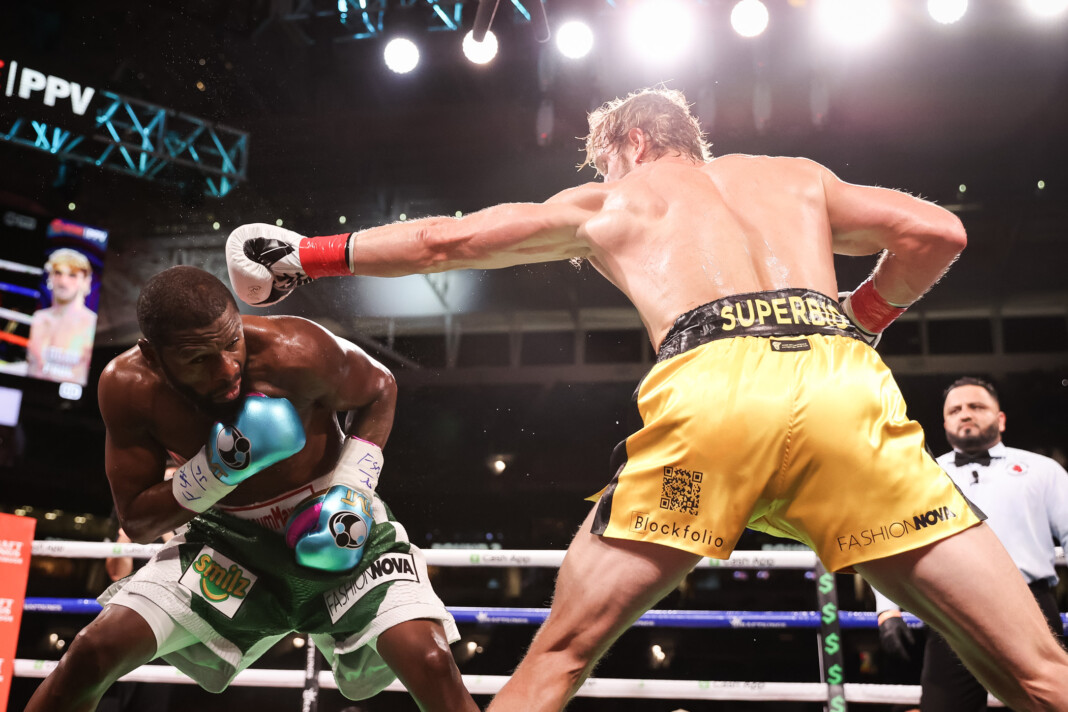 Logan Paul vs Floyd Mayweather just ended. Paul survived the entire eight rounds with one of the greatest boxers of all time. However, the fight was devoid of action except in parts. There were only a couple of rounds that were of high intensity.
A plethora of Tweets began piling up even before the fight began. A majority of pros just had one thing in mind. They weren't satisfied with the way the match panned out. A few others brought up other issues surrounding the money the pair made for featuring in this exhibition.
Here is how Pros reacted to Logan Paul vs Floyd Mayweather:
"I want to fight Floyd Mayweather next"
Of course his brother Jake Paul was happy, he wrote, "50-1 HOLY FUCK MY BROTHER JUST BEAT FLOYD MAYWEATHER."
Francis Ngannou brought up the recent fighter pay dispute which has gained more traction. He wrote, "It's crazy to think that Logan Paul (0-1) just made $20M on a boxing exhibition. WHAT ARE WE DOING WRONG?"
WWE Superstar Sasha Banks with a disrespectful tweet. She wrote, "I want to fight @FloydMayweather next! #EasyMoney #BankonIt."
Claressa Shields who is set to make her PFL debut weighed in: "Aww @LoganPaul is actually a nice guy. I like him better than Jake."
Dillon Danis, just wouldn't stop, he wrote, "In a real fight if i don't finish @LoganPaul in under a minute i'll retire and kill myself."
A lot of fighters were not happy with the way the match panned out. A majority of them were expecting Mayweather to win the fight, or at least some sort of knockdown in the fight. However, none of it came to fruition.
But one's got to give it to Logan Paul. Stepping inside the ring with the great Floyd Mayweather itself is a massive achievement, let alone going the full 8 rounds. Say what you want, Logan Paul deserves every bit of applause.
Also Read: Logan Paul vs Floyd Mayweather: Paul survives 8 rounds with Mayweather