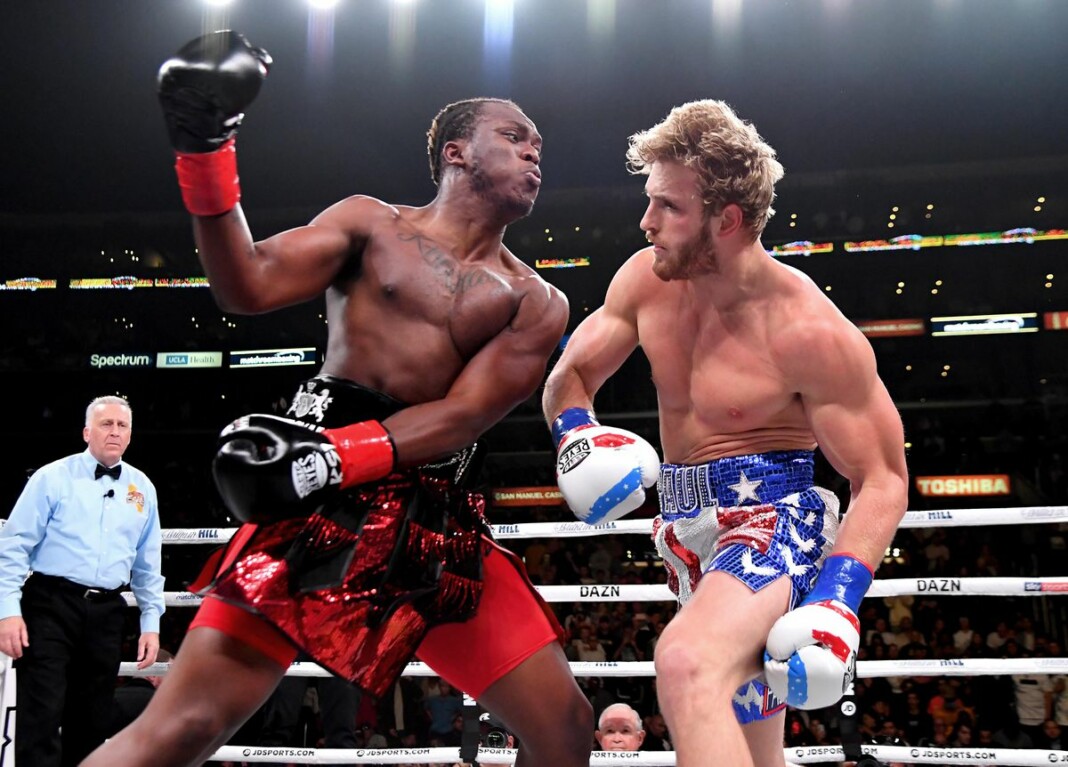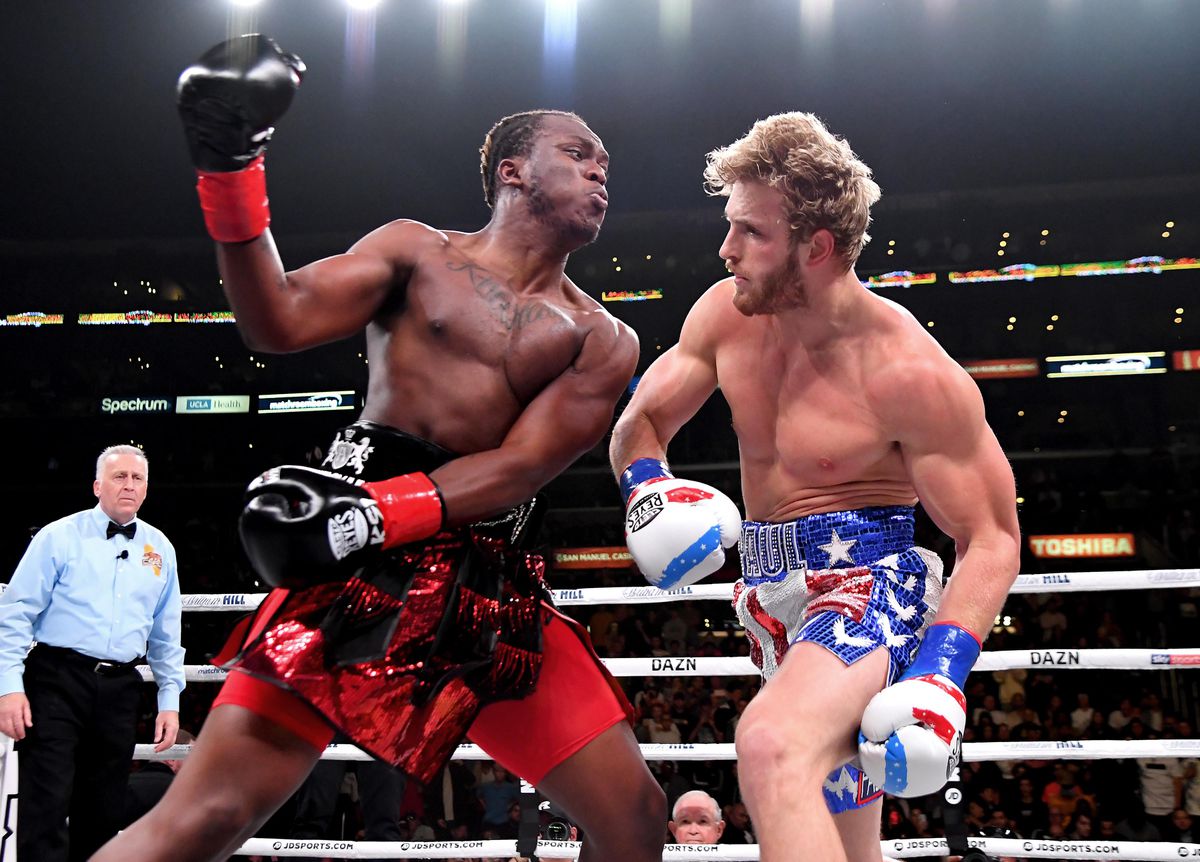 Logan Paul vs Floyd Mayweather ended today, and Logan Paul went the full eight rounds against Floyd Mayweather. The YouTube star put on a brave show against one of the greatest boxers in boxing history. Since the match was an exhibition bout, there was no winner declared, as only a win via. KO was allowed.
Following the fight, fellow YouTuber KSI took to Twitter to make a sarcastic but bold statement that he might be the best boxer in the world. The reason? KSI beat Logan Paul in 2019, when they faced off in a professional boxing bout. KSI knocked Paul down a couple of times, and ended up winning the fight via. unanimous decision.
Did Floyd Mayweather let Logan Paul hang around?
KSI wrote, "So…You're saying I'm now the best boxer in the world?" KSI's comments were met with predominantly negative responses, especially from Logan Paul's fans.
It might have been an exhibition bout, and Mayweather might have been much smaller than Paul, but he failed to inflict severe damage on the YouTube star. A lot expected Mr. Money to knock down Paul at least once. However, KSI was able to rock the 'Maverick' a couple of times during their fight in 2019.
There is a lot of speculation which possibly appears to be true – about Floyd Mayweather letting Logan Paul hang around with him to the entirety of the fight. The fight largely featured hugging from both the fighters.
With all said and done, Paul and Mayweather made huge banks and will be cashing out their paychecks soon. Especially Mayweather who at 44 is still able to make such amounts despite retiring from the sport a while ago.
Also Read : Alexander Volkanovski Net Worth, MMA career, Salary, Endorsements, Assets and More
Also Read : "My brother just beat Floyd Mayweather"- Jake Paul, Francis Ngannou and Others react to Logan Paul vs Floyd Mayweather