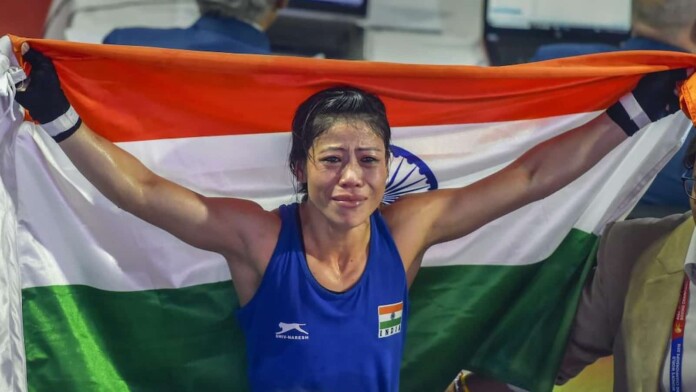 Indian boxing ace Mary Kom stated that the upcoming Asian Boxing Championship was an important competition and not just an opportunity to win medals. She stated that it was the perfect preparation before the Tokyo Olympics as there weren't a lot of match practice before the Games due to the COVID-19 pandemic throwing a plethora of plans out the window.
Mary Kom has been one of the most decorated boxers in the Asian Championships as she has a total of five gold medals and one silver medal, having appeared in the tournament seven times. The tournament begins on the 24th of May and Mary Kom has stated that all she wants is a 'good slugfest'. The championship was set to take place in India but due to the COVID-19 pandemic was moved to Dubai.
Mary Kom on competing at the Asian Championships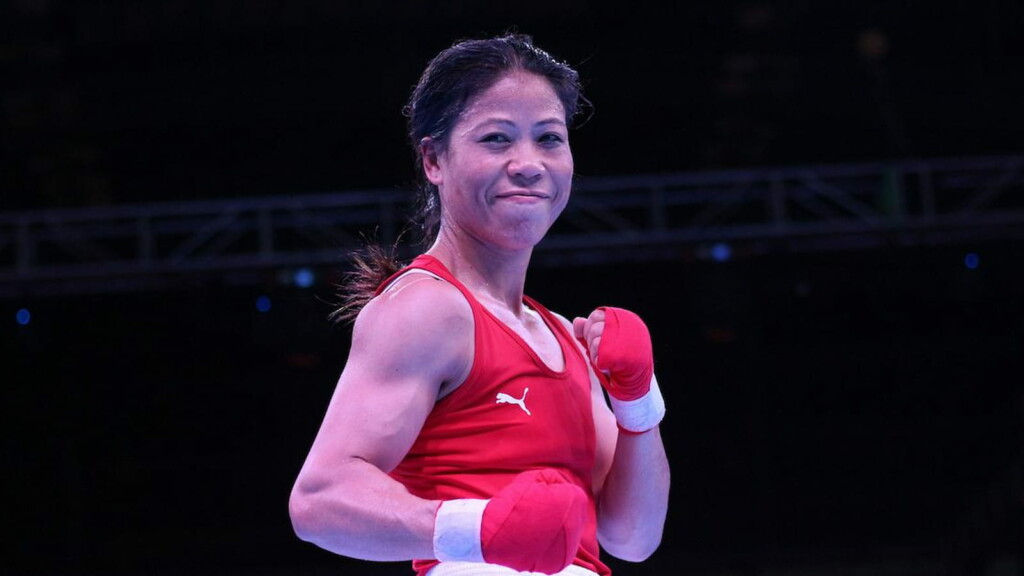 Mary Kom spoke to PTI about the upcoming Asian Championships and said, "I have been so eager to compete, there has hardly been any training because of the pandemic and I need this desperately to assess myself before the Olympics. It has not been easy. I was at home after coming back from the tournament in Spain (in March). My children were not well, we had to manage that and it comes with its own set of anxieties. Then, the camp in Delhi was called off because of COVID."
Speaking further about the important of the tournament, "Something or the other kept affecting the training schedule. So the Asian Championship is important because I get to compete and there is nothing better than a good competition to help preparations. I feel confident about my body. But as I always say, I will give my best, whether it would be enough to get a medal is something that only time will tell," said Mary Kom.
Speaking of how various plans have been thrown out the window due to the pandemic, Mary Kom said, "Look, how quickly the world has changed and we plan and plan and plan. Kuch pata nahi chalta (you never know). It is so important to stay in the present."
The Asian Championships begin on the 24th of May.
List of Indian boxers in action at the Asian Championship
Men
| | |
| --- | --- |
| Boxer | Category |
| Vinod Tanwar | 49 kg |
| Amit Panghal | 52 kg |
| Mohammad Husamuddin | 56 kg |
| Varinder Singh | 60 kg |
| Shiva Thapa | 64 kg |
| Vikas Krishna | 69 kg |
| Ashish Kumar | 75 kg |
| Sumit Sangwan | 81 kg |
| Sanjeet | 91 kg |
| Narender | +91 kg |
Women
| | |
| --- | --- |
| Boxer | Category |
| Monika | 48 kg |
| MC Mary Kom | 51 kg |
| Sakshi | 54 kg |
| Jasmine | 57 kg |
| Simranjeet Kaur | 60 kg |
| Lalbuatsaihi | 64 kg |
| Lovlina Borgohain | 69 kg |
| Pooja Rani | 75 kg |
| Saweety | 81 kg |
| Anupama | +81 kg |
Also Read: "I have been improving as a player" – PV Sindhu 'looking forward' to the Tokyo Olympics
Also Read: Indian taekwondo team set to miss Asian Olympic Qualifiers