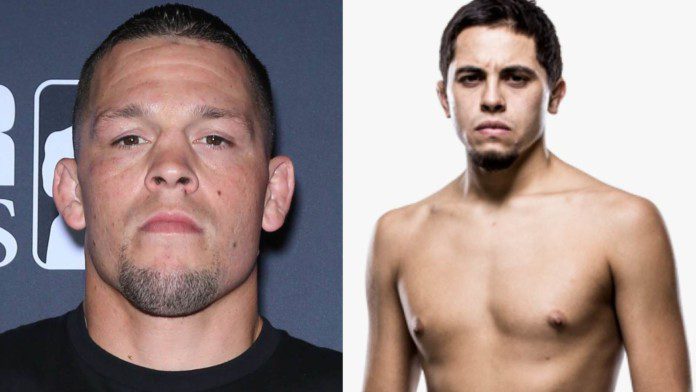 Seems that the Paul vs Woodley rematch has attracted more star power than seen in any event in the fourth quarter of this year, UFC megastar Nate Diaz is one of those large aura personas. Other than him, there's another fellow megastar Jorge Masvidal in the fight venue as well.
While Masvidal was just for the show, Diaz came with the purpose of supporting his longtime teammate from Stockton Chris Avila who just won his super-middleweight boxing fight against Anthony Taylor via majority decision. This fight situated in preliminary card didn't have any build-up story until the day of weigh-ins when both Avila and Taylor's teams collided with Diaz on Avila's side and Taylor having Bellator MMA featherweight champion AJ McKee's back.
WATCH! Sports journalist Ariel Helwani talks to 'old pal' Nate Diaz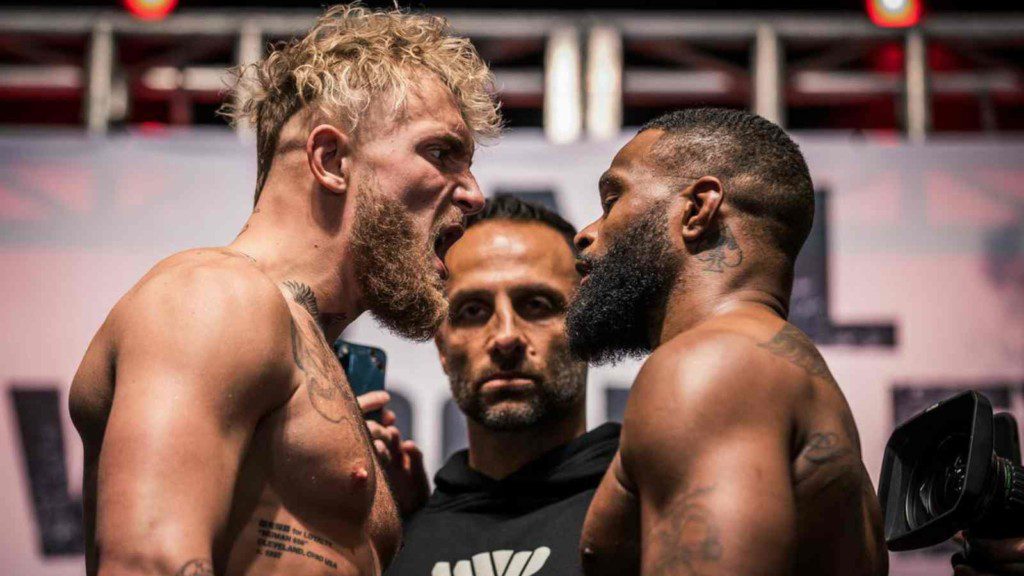 In an audience side interview, sports journalist Ariel Helwani, who's sort of the third face of this event between 2 boxers as an interviewer for the fighters and sort of a promoting agent himself, spoke to Diaz. "I was watching, my f**in' boy Chris Avila fight tonight that's why I was here." On being asked for the prediction of the main event, Diaz said "Nah, I don't give a f**k."
On complimenting his teammate he said, "He looked good tonight… The next move is going to be big I'm sure."
Are you as least interested in this fight as Nate Diaz despite finally making it up to the main event? Or are you super excited about who wins? For while Diaz is still in the event physically his done mentally as long as his friend has won the fight. Who do you have it winning between Jake Paul and Tyron Woodley though?
Also Read: "The Black Beast!" Twitter reacts to Derrick Lewis making it easy with a brutal knockout of Chris Daukaus cold at UFC Vegas 45