Jake Paul's Most Valuable Promotion, boxing, and combat sports promotion has tried its best in making the most out of its marketing gimmicks. However, fans have felt that the more professional and experienced commentators and hosts should have been on board to make the event better.
Jake Paul vs Tommy Fury took place in Diriyah Arena, Saudi Arabia on Sunday with Fury coming out of the ring as the victor of the battle. After a two-year-long rivalry and numerous promotional face-offs and press conferences, the fight was finally booked. Tommy Fury won the fight via split decision after an eight-rounder.
Mr. Rahim is the best pic.twitter.com/5uFc4oGL8q

— Borrachinha Depot (@FullContactMTWF) February 27, 2023
Vibes for sure. I can't get over how weird the whole production was 😂😭 pic.twitter.com/g7XVyR6LTn

— Blake Syndey (@So_Based_Blake) February 27, 2023
Helwani is a massive upgrade over this guy

— Eddie Danaher (@DDeathSquadd) February 27, 2023
This dude was goofy as hell anytime he was on screen I loved it

— Ben Davis (@BenTheBaneDavis) February 27, 2023
Lmaoo that announcers was ridiculous

— JusBloom (@jayy_united) February 26, 2023
Two clowns right there

— Mathew Peck (@pushteca) February 26, 2023
To add to the drama of the ongoing fight, the host of the event, Radio Rahim went to interview Logan Paul in between rounds. Radio Rahim asked Logan Paul what he said to Jake prior to his walk-out from the fight. This is when the small interview turned awkward and fans trolled Radio Rahim.
"What did you tell Jake backstage before the fight," Rahim asked Logan. "I told him to come back victorious, come back strong. I love you, Bro." Logan answered. This is when Radio Rahim awkwardly replied, "I love you too, Man," and continued to ask more questions. Fan have since not stopped trolling Rahim.
Related: "Where do I pick up mine?" UFC veterans knock on Logan Paul's door to collect PRIME equity after ambitious Jake Paul bet
"Me and Drake both lost money," – Tyson Fury reacts to his brother, Tommy Fury's victory over Jake Paul in a split decision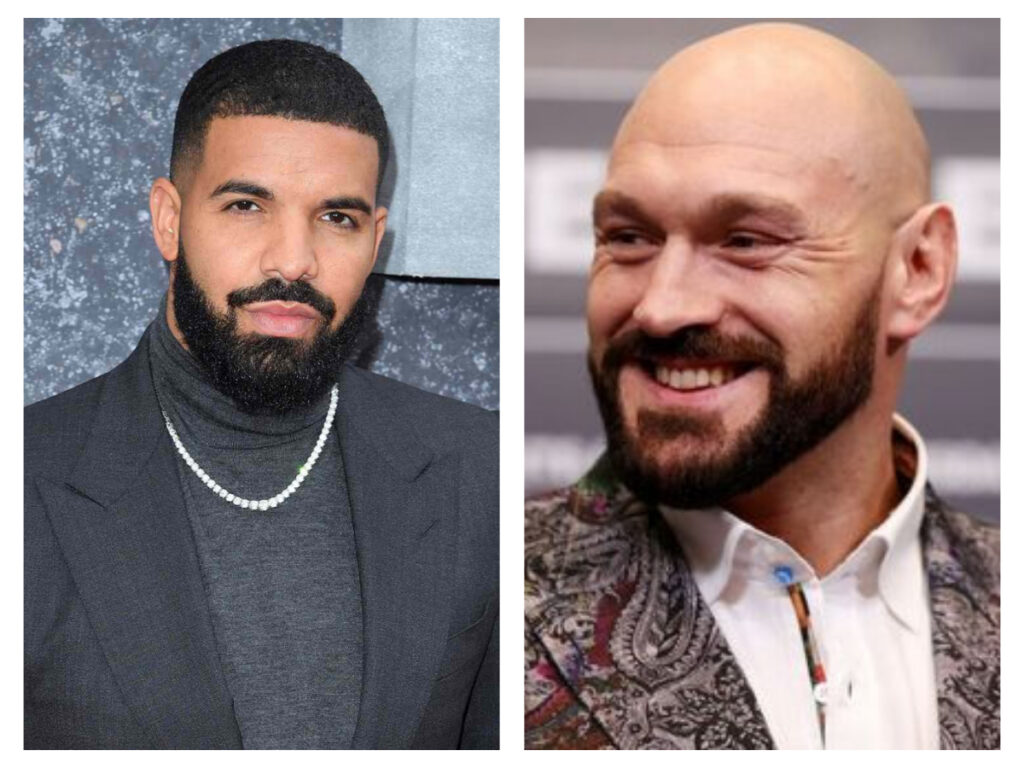 The Gypsy King, Tyson Fury reacted to his brother, Tommy Fury's split decision win over long-time rival, Jake Paul. Tyson Fury is a two-time WBO heavyweight champion and one of the greatest heavyweight boxers on the planet.
In an interview backstage after the announcement of the winner of Jake Paul vs Tommy Fury, a glorious Tyson Fury talked about losing a bet alongside Drake. Apparently, the heavyweight champion predicted a win in favor of Tommy via knockout over Paul. This meant that a split decision victory would not pay out as much as an accurate prediction.
"Yeah it was a close fight and surprisingly, Jake looked better than I thought he would. It looks like Drake lost his money!! I'm going to tell you a secret because I lost too. I bet for the knockout," a delighted Tyson Fury told BT Sport Boxing. "Me and Drake both lost money, we're losers," Fury further added hilariously.
Tyson Fury has expressed interest and is reportedly in talks to fight former UFC heavyweight champion, Francis Ngannou in a boxing fight. Rumors of Mike Tyson becoming the referee in a potential fight have also surfaced as Mike continues to tease a return.
In case you missed it:
"Who let this spoiled lil b**ch yell?" Nate Diaz goes off on 'obnoxious' Logan Paul for spewing insults to Fury family mid-fight
"Gift of destiny from god," Before his demise, Khabib Nurmagomedov's father predicted Jon Jones to beat up top heavyweights in the world