One of the finest boxers of all time is Floyd Mayweather Jr. His financial prosperity is among his greatest accomplishments. The first boxer to take the chance and open the door for elite fighters to market themselves was the once unbeaten fighter. From the time of his professional debut in 1996 onward and the rest is history.
Boxers should avoid promotional partnerships, he stressed in an interview with FightHype.com, Wherein he stated, "I built the tunnels. Remember I told you this before. If the best fighter in the sport of boxing, the highest-grossing fighter in boxing history, shows you guys that I left a company, which is Top Rank. As soon as I left them, the first fight that I left them in, I made more money in the first fight than [I did] when I was with them."
Related:- "He is going down in Hall of Fame", Floyd Mayweather fawns over Canelo Alvarez
"He's gonna step up to the plate"- Floyd Mayweather assesses Alvarez's next move in his boxing career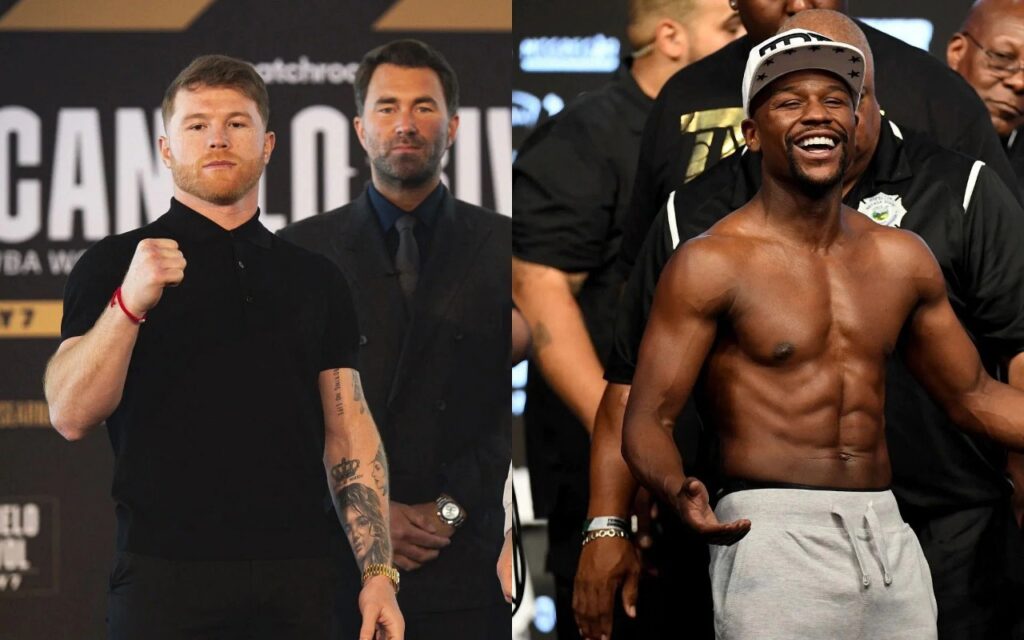 Canelo has received accolades from Floyd Mayweather for his courage and strong determination to face, embrace, and seek out difficulties in his pursuit of greatness. He is accustomed to seeking out challenging opponents who can challenge him in the ring. The fans witnessed this during his most recent matchup with Dmitry Bivol. In order to take on the Russian-Korean boxer Bivol, he went up to the light heavyweight division. Despite the fact that he lost, he considers it a valuable lesson.
When asked about Canelo and his future trajectory in the sport, Floyd stated, "One thing about Canelo, he's gonna step up to the plate and do what he gotta do. He's gonna fight. I can't knock the motherf***er because he's going down in the Hall of Fame. And someday, Canelo's gonna go down in the Hall of Fame… As one of the opponents I beat." The same was reported by Michael Benson, here is the said Tweet:
The middleweight champion has always wanted to be the best, and he thinks taking risks is essential to achieving greatness. He has said that despite his defeat to Bivol, he is still pleased with himself for taking on new challenges despite having already established himself as one of the greatest boxers in history.
Also read:- "Less than 0 interest" – Dana White responds to rumors about potential Conor McGregor vs Floyd Mayweather rematch
Also read:- "He's a businessman"- Canelo Alvarez slams Floyd Mayweather for trying to get a rematch with Conor McGregor