One of the most anticipated boxing showdowns of the year 2023 is the title unification bout between Tyson Fury and Oleksandr Usyk. The talks of these two fighters taking on each other have been around for over a year now but they never got materialized. 
Hardcore fight fans almost lost hope in this mega-fight last year when Fury suddenly announced his early retirement. However, the 'Gypsy King' couldn't help but to come back and now is ready to take on the Ukrainian. Usyk on the other hand is undefeated and is training hard to fight with Fury. 
The dates of the fight are yet to be announced but Fury's promoter, Frank Warren recently gave an update about it. While talking to IFL TV, Warren revealed that everybody together is working passionately towards the fight and it is going to take place this year. Currently, they are just figuring out the right venue for the fight to take place. "We're working hard on it. It will happen, it will happen. Everybody wants it to happen and it will happen. We're just working out basically where it's gonna take place, that's it."
Both Fury and Usyk are megastars and the promoters want to make sure that they get a lot of capital from the fight. To do that, choosing a suitable venue is extremely important. 
Related: "Winner retires from boxing!" Robert Garcia makes a bold prediction for Tyson Fury vs Oleksandr Usyk super fight
When Oleksander Usyk mocked Tyson Fury's physique on Twitter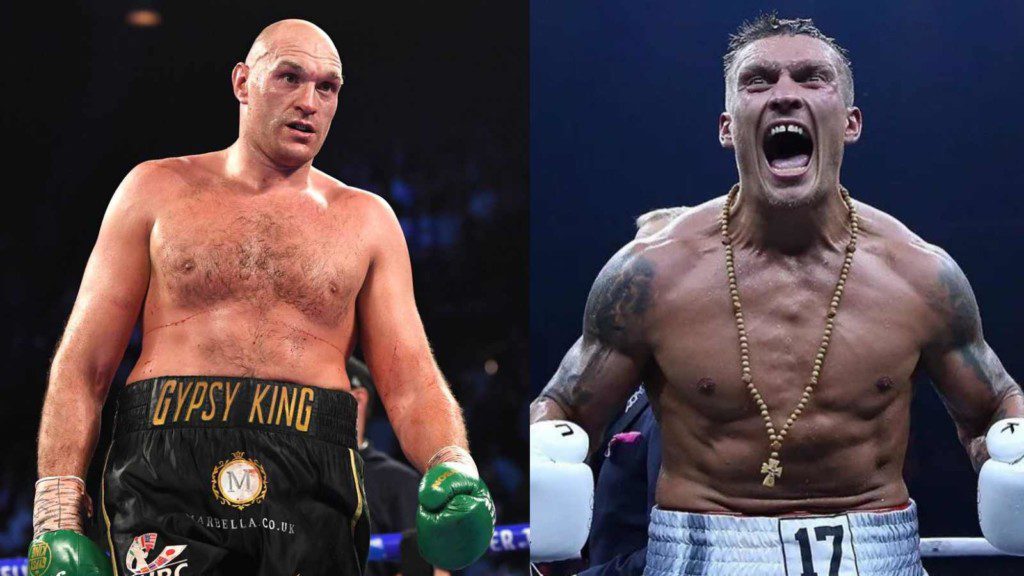 Oleksandr Usyk is not in the mood of holding back against Tyson Fury as the Ukrainian has already started the mental warfare. The fighter has started calling Fury a nickname, 'Belly' for the Brit's bigger build and huge abdominal fat.
Usyk in a recent Twitter post shared a clip of him eating a big burger and calling Fury his next meal. 
It looks hilarious as well as terrifying given what both these fighters are capable of doing to each other inside the squared ring.
No matter where the promoters decide to hold the fight, it is going to be a houseful pay-per-view event. Currently, a lot of flights are taking place in Middle East countries such as Saudi Arabia, UAE, etc. Other than that, stadiums in London such as Wembley, and O2 Arena are some other suitable venues that the promoters can opt from. 
Continue Reading:
"Belly where are you," Oleksandr Usyk calls out Tyson Fury while mocking the gypsy king's shape
"He was gonna f**kin punch me," Trash-talking Jake Paul gets confronted by Tyson Fury ahead against Tommy Fury