WBC and lineal heavyweight champion Tyson Fury is arguably the best heavyweight contender in modern-day boxing. The British fighter has remained undefeated throughout his career due to his unparallel skillset in the ring. Although Tyson Fury is known for his brash personality, the 34-year-old showed his emotional side by consoling a heartbroken boxer.
The 26-year-old professional boxer Campbell Somerville was set to take on Isaias Sette for his third bout. Although he was the heavy favorite to win, Somerville lost the fight. In addition to the loss, the fighter suffered heavy shots to the head in the later rounds. This made Somerville's head bloat to an extraordinary level. Following the devastating loss, the fighter got emotional backstage. However, Tyson Fury visited his waiting room to console him.
Upon meeting Cambell Somerville after his loss, Tyson Fury gave him a few words of encouragement. He said, "You know, sometimes in boxing, you win some, you lose some. Even if you win, you sometimes get busted up." He continued, "I've had faces like this many times. Just come back, and keep doing what you gotta do." The British fighter then proceeded to offer any help to Campbell.
Boxing fans reacted wholesomely to the clip. Tyson Fury is a veteran fighter who has been through it all. Witnessing the British boxer take time out of his day to encourage a defeated fighter was a heart-warming moment for boxing fans.
Related: "I ain't going in no cage," Tyson Fury hilariously admits truth to Israel Adesanya after Jon Jones beef
Tyson Fury slams Oleksandr Usyk in recent interview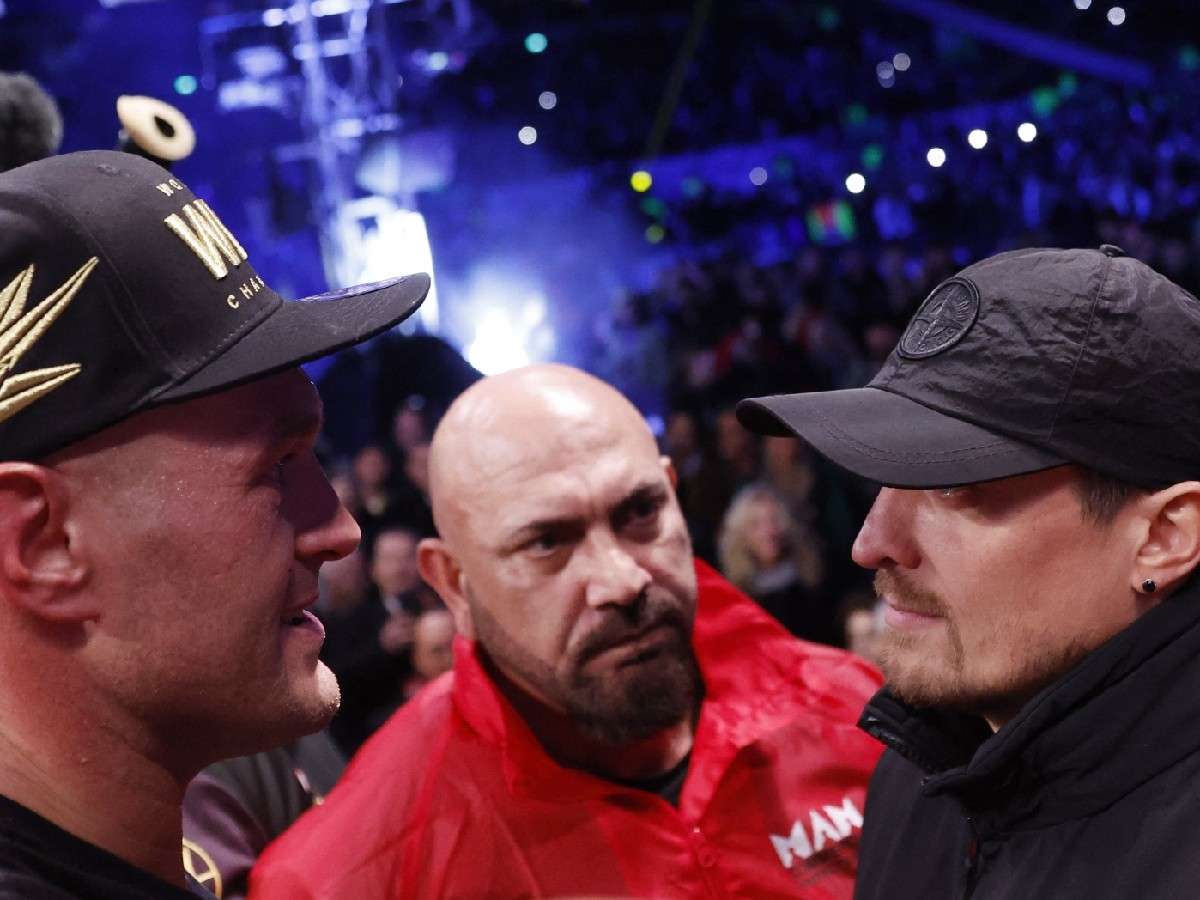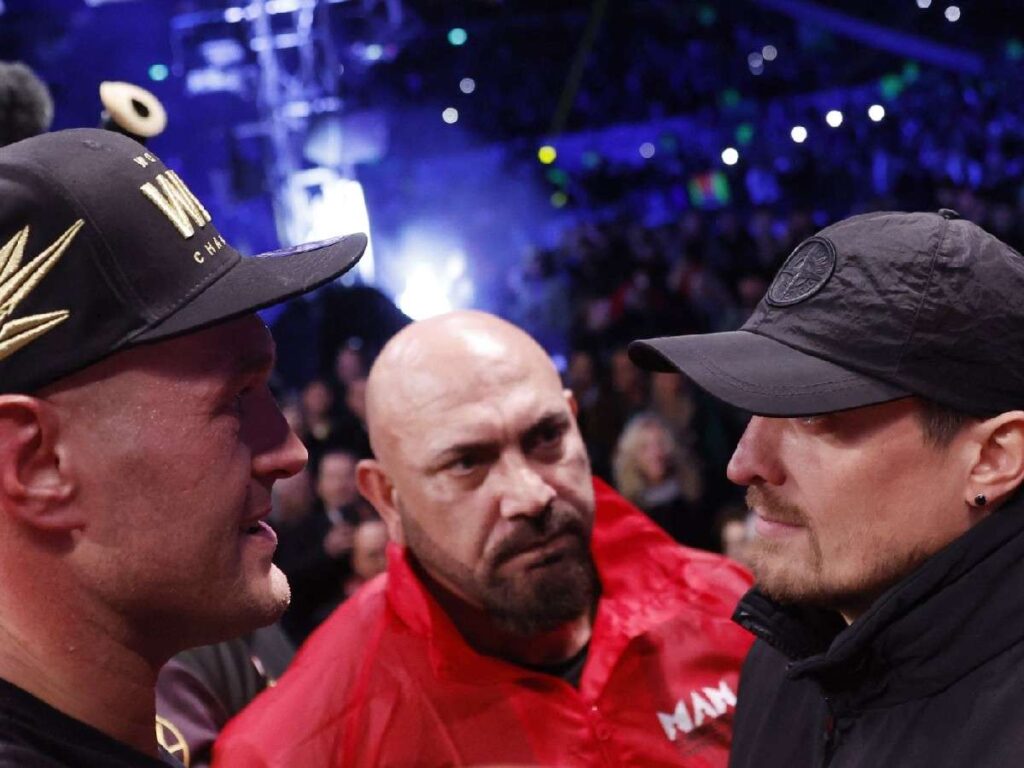 The rivalry between Tyson Fury and Oleksandr Usyk has been brewing as time goes. Both fighters called each other out on social media and in interviews. Fury was asked about potential title unification fight against Usyk during his visit to Australia. The British boxer immediately shot it down by calling out the Ukrainian boxer for the negotiation fallouts.
Contrary to popular belief, Tyson Fury claimed Oleksandr Usyk did not sign the contract. When asked about he said, "I'll punch Usyk's face in any time he wants. He's a little f****** p****. And, he wouldn't sign the contract. Cause he knows he'll get them big fists all in his face. I wish he would sign the contract. But, it's an easy fight for me. I'll cut him down inside six rounds and he knows that. That's why he's running."
With the much anticipated Terence Crawford vs Errol Spence bout coming to fruition, boxing fans have been batting an eye at Tyson Fury. The British boxer going head to head against Oleksandr Usyk is a fight everyone wants to see.
In case you missed it: