Mike Tyson is widely considered one of the deadliest boxers to walk in the ring. During his prime, Mike Tyson was knocking heavyweights and making a fortune for himself. With a huge sum of money came many controversies for Iron Mike. In 1992, Mike Tyson ended up getting convicted for a r*pe case and had to serve 6 year of sentence. However, Mike Tyson has some crazy stories about his time in prison and how he was romantically involved with the prison counselor.
Crazy stories and Mike Tyson go hand in hand. Whether it be Mike Tyson giving away his Rolls Royce to a cop, keeping tigers as pets, wanting to box a gorilla, or having s*x with the prison counselor. In 1992 Mike Tyson was convicted of a sexual assault case and was punished with six years in prison. However, Tyson in an interview revealed he had to do some nasty things in order to reduce his sentence. Mike Tyson, during his first six months in prison, had not been on his best behavior. Due to this, he was given another year in the previous six years in prison.
To reduce his sentence, Iron Mike got romantically involved with the prison counsel."So by passing the GED (General Education Department), they took that year away. So I flunked the f***ing GED and got mad, and so I had to start dating this counselor and stuff, giving her money and doing really some nasty stuff to her, and she let me pass this test," said Tyson in his interview.
While Tyson did less than 3 years in prison, he found it hard to readjust to his normal life. According to Iron Mike, he felt safe in prison and had the best 3 years of his life.
Related: "It was about 5 grams," Mike Tyson once shocked celebrity comedian Steve-O by rolling cigarettes with cocaine
When Mike Tyson got jacked after his time in prison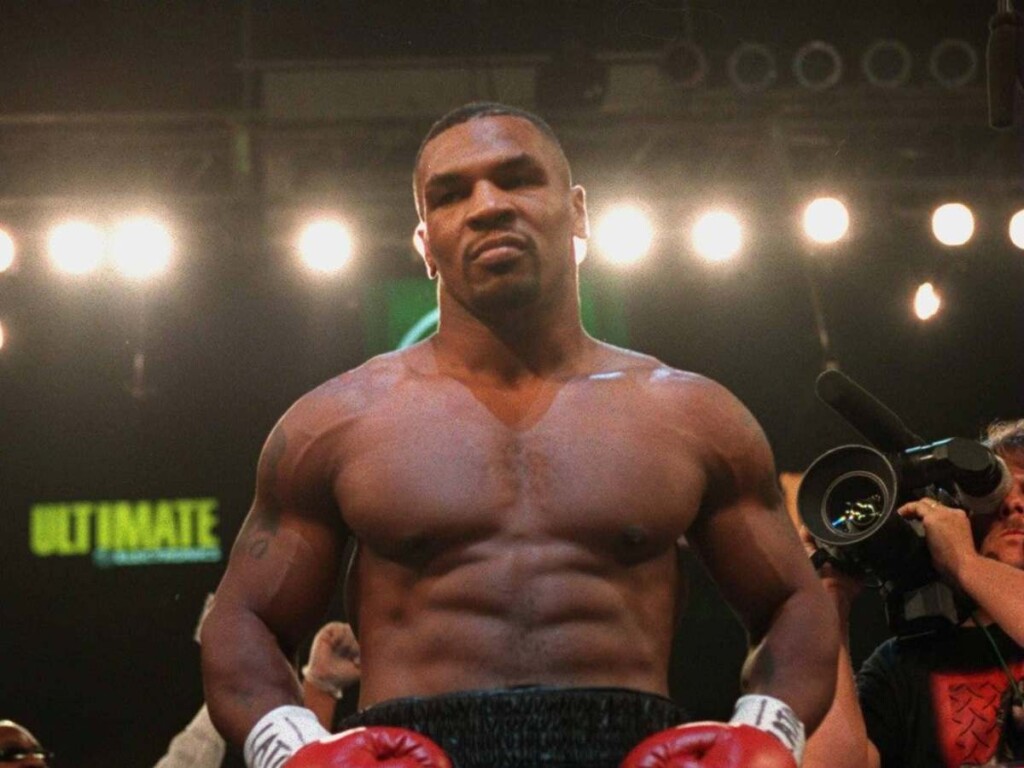 Mike Tyson made headlines when he was convicted for a r*pe case and sentenced to serve 6 years in prison. Tyson served around three years but he was physically a different guy when he stepped out of his cell. Mike Tyson was at the peak of his career when he was convicted. He did not let jail time affect his performance.
Mike Tyson kept himself busy with workout regimes and other stuff to pass his time in jail. He lifted weights, was free to run wherever he wanted, and was able to eat any type of food he wanted. Tyson also described he did a lot of body weight exercises and had a pleasant time in prison as well. Due to all these factors, Tyson was able to carve his body and became the most intimidating version of himself.
After Tyson was released from prison, he shocked everyone with his physique. Tyon's comeback fight against Peter McNeeley was one of the biggest comeback fights as well. Fans wanted to witness Tyson after his jail time. Tyson delivered one of his most dominating performances after he knocked out Peter McNeeley in the first round itself.
In case you missed :