Tyson Fury is the undefeated WBC heavyweight champion of the world. He has been world champion twice, formerly holding the unified WBA, IBF and WBO belts as well. Fury has retired from boxing twice now, and both times he has come back. His first comeback was one of the greatest stories in boxing as he battled his demons to come back and re-establish his dominance in the division.
The first time around in 2016, he quit boxing as his mental health had started to suffer. He then came back and fought Wilder to draw and then beat him in two rematches. The Gypsy King talked about his mental health issues and suicidal thoughts openly, inspiring many to also open up. And now, in an interview with BT Sports, he laid it all out as he revealed why he came back to box Derek Chisora.
He revealed that during the 4 months that he was retired he felt like he was taken back to his darkest moments from 2016. "I was back in that moment in time when life was very dull, very dark. And there was no way out for me again…I'm back boxing because of this," said Fury referring to his mental health. "And without it (boxing), this is going to go downhill very rapidly… I do not know how to quit," continued Fury as he explained his return to boxing.
Tyson Fury, retired from boxing the second time when he quit after beating Dillian Whyte. In this run, he beat former champions like Deontay Wilder and Dillian Whyte. He still holds a lossless record at 32-0-1. However, The Gypsy King is beloved, not only for his boxing skills but also for the courage he has to openly speak about issues many would consider taboo.
Related: "Tyson Fury you borracha" – Oleksandr Usyk mocks Tyson Fury and calls him an alcoholic
Tyson Fury says he wants to fight Oleksandr Usyk next but isn't looking past Derek Chisora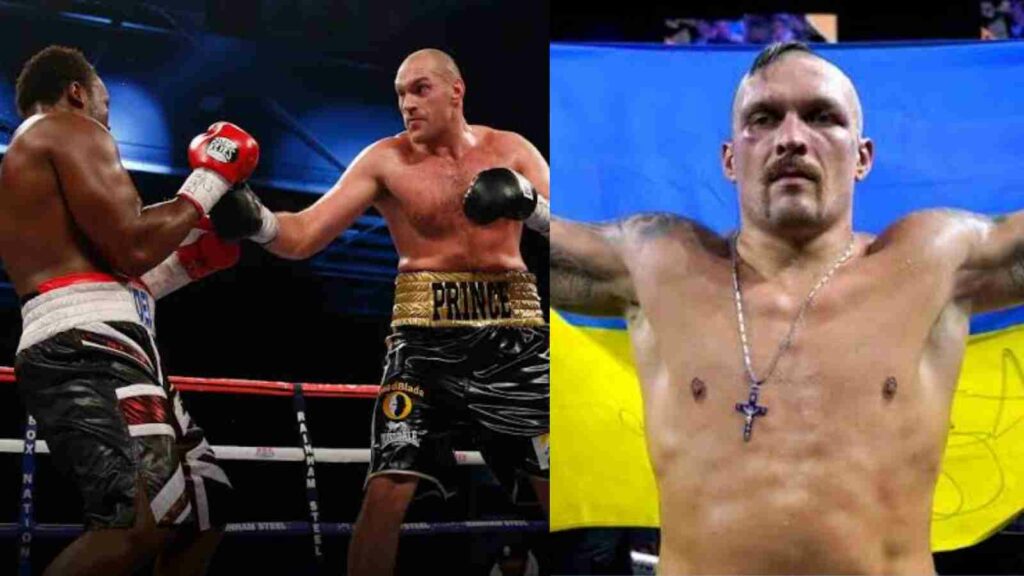 The Gypsy King has fought Derek Chisora twice prior to this meeting. He has defeated his fellow Brit twice, the first one came via a decision. And the second one came after Chisora's corner threw in the towel. Despite his record against him, he isn't looking past Derek Chisora. He says he respects the career Derek has had despite his losses.
"I'll give Chisora all the respect as a fighting man. because anyone who can come back, keep coming after 12 losses and keep beating man in the top 10, deserves the respect. If I get through this guy, Chisora, God willing, then I'll fight whoever's next after that. If Usyk can be made, if they actually want the fight, then we'll do that fight next", said Fury.
Also Read: "He's doing it smart" – Joe Rogan lauds Jake Paul's tactic of fighting MMA fighters with podcast guest Joaquin Buckley
Fury initially planned on fighting Usyk after coming out of retirement after Tyson fired some shots his way. However, he wanted some time off after beating Anthony Joshua. A win in a fight against Usyk would mean Tyson Fury will become the unified WBA, IBF, and WBO champion once again. However, he must first win the trilogy fight he has lined up against Derek Chisora.
Also Read: "For fun and money" – Fans react to Floyd Mayweather's WEIRD DANCE inside the ring against YouTuber Deji