Tito Ortiz has accused his boxing rival Anderson Silva of knocking him out with illegal strikes. The former UFC fighter puts out a tweet dissing the "Spider" and later deletes it.
Tito Ortiz and Anderson Silva took on each other at the Triller Fight Club pay-per-view co-main event in a boxing match. The card was headlined by Vitor Belfort and Evander Holyfield. This was an exhibition boxing match that took place last week in Hollywood, Florida. This was the Brazilian's second boxing match and he was coming off a unanimous decision win against Chavez Jr.
Tito went at Silva with aggression but could not land well as Silva swerved away from every single punch. Silva hit Ortiz back with a combo that put "The Huntington Beach Bad Boy" on the floor. But Ortiz after recovering from the KO wrote on a deleted tweet that he thinks Silva cheated to get the knockout.
Tito Ortiz slams Anderson Silva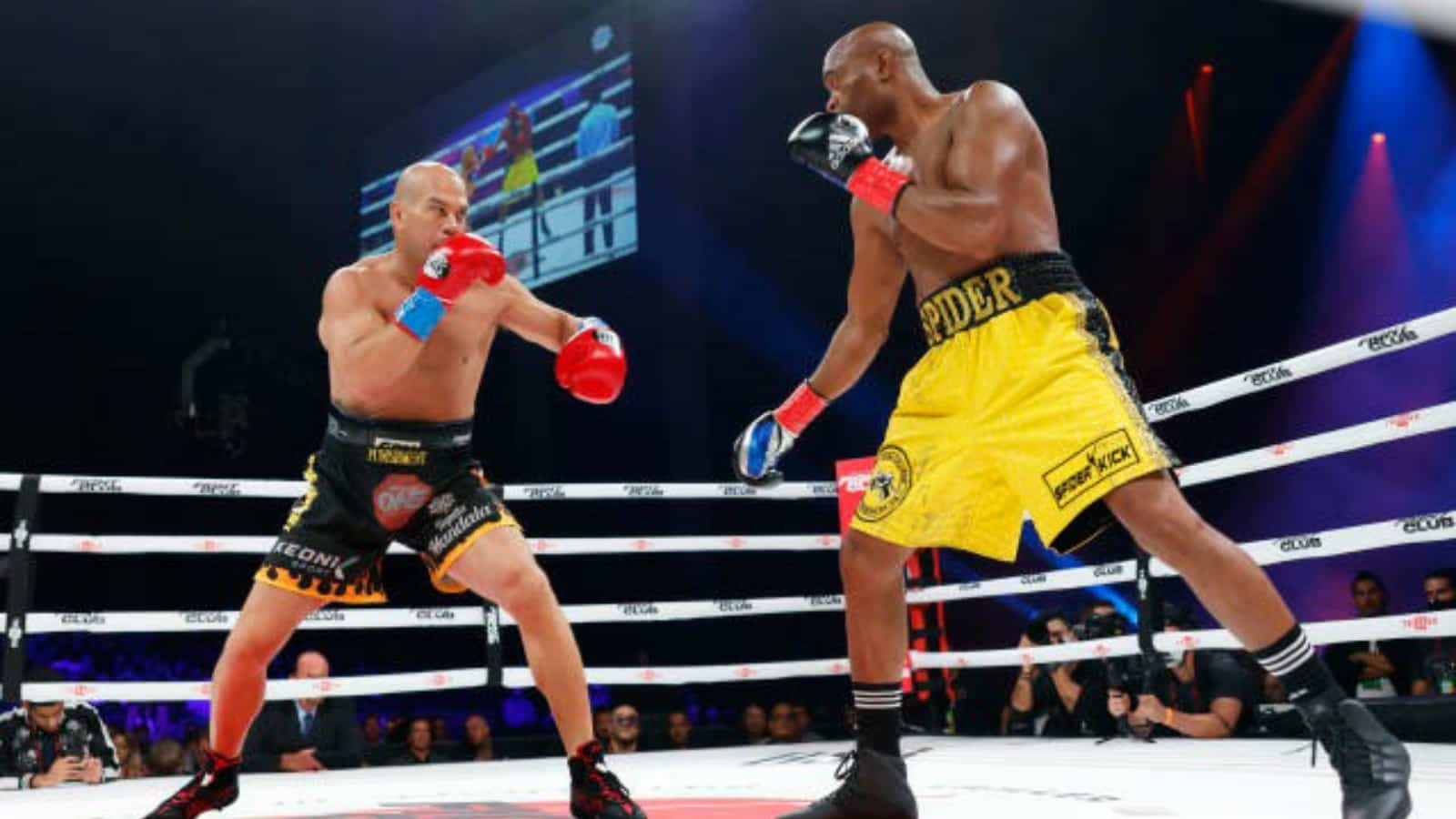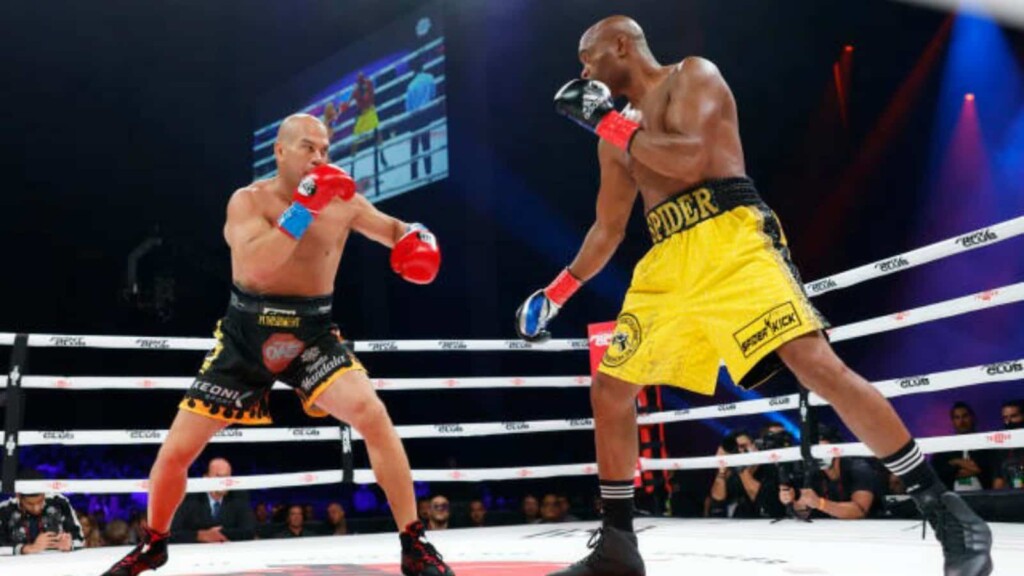 "Nice right hand. But I didn't know punching behind the head were legal. I need to practice this combo. Now I know why the back of my head has been sore as hell," wrote Tito in the deleted tweet. This tweet was captured by BJPENN.COM before it was taken down.
There isn't much Tito can do about it now given it was only an exhibition fight. Silva on the other hand has praise from all the MMA stars for his performance. He is eyeing a boxing match with one of the Paul brothers and things may get interesting since Jake Paul has shown a lot of interest in fighting MMA fighters in a boxing ring.
Also read: "I won't regret…I'm still fighting," Jose Aldo claps back at Khabib Nurmagomedov's criticism of the Brazilian