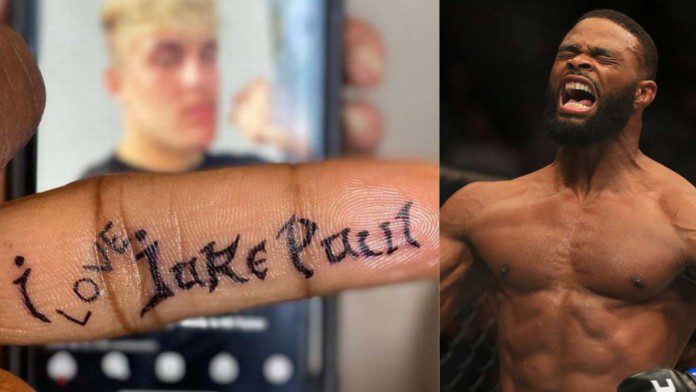 Tyron Woodley has absolutely no regrets getting the "I love Jake Paul" tattoo after his loss against the YouTuber.
Former UFC welterweight champion made his boxing debut against the YouTube sensation who took over the boxing world by storm on August 29th. The two stars met at the Rocket Mortgage FieldHouse in Cleavland, Ohio to put on a show. Jake Paul created a massive upset as he defeated the former champ via split decision.
Leading to the fight, Jake and Tyron shook hands on a bet. Tyron was supposed to get an "I love Jake" tattoo if he lost the fight. Tyron, being a man of his word got the tattoo and is now looking to avenge his loss on December 18th in Tampa, Florida. In a recent interview with TMZ Sports, Woodley said he does not regret getting the tattoo.
"Why? It is part of the story. This is a part of the story for me. So when I look down on my hand and…that's going to remind me of the hard times, about the training camps, it is going to remind me of being blessed to go out and rectify," said T-Wood.
Tyron Woodley is looking for trilogy fight against Jake Paul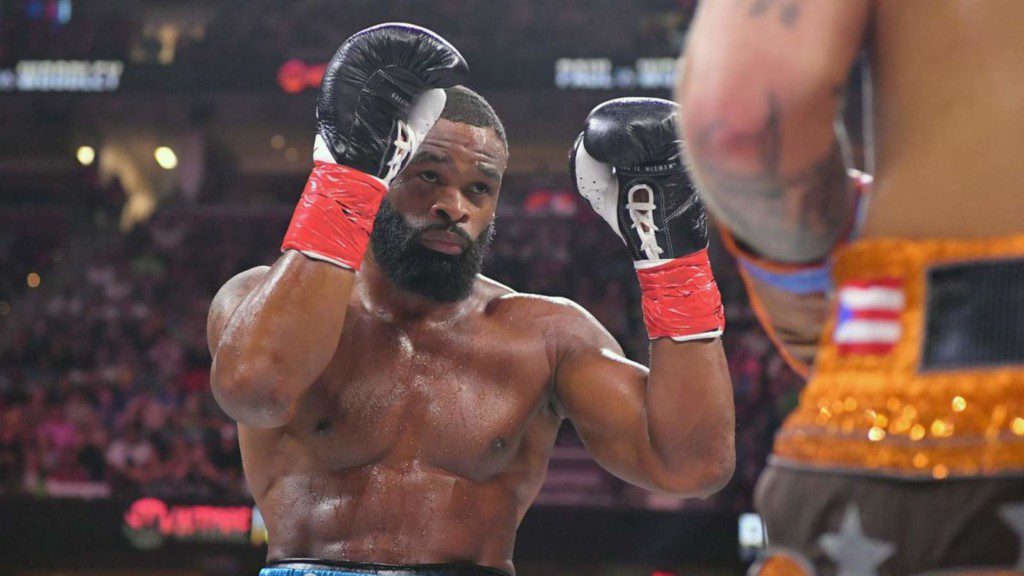 Though Tyron's first-ever boxing match did not turn out to be in his favor, the fighter fought a very good debut and lost by a very small margin or as Tyron believes, he did not lose at all. Talking to TMZ, T-Wood said he will be looking forward to the trilogy fight after the rematch. "Of course I am down for a trilogy. Yes, there is a rematch clause in there," confirmed T-Wood.
Tyron firmly believes that he won the fight in the first boxing match. "I felt like I won the fight but when I go back out there and beat his ass and win this fight and win by knockout and go onto a trilogy and do it again and leave no doubt," he said.
"To me there was no doubt the first time I watched the fight last night. How do you lose round 4,5,6,7,8? He didn't win one round after Round 4, and he clearly lost Round 4. So without the knockdown, without the 10-8, there was no doubt, the first time." Would you be interested to watch a trilogy between the two stars?
Also read "I do predict he gets the upset"- Chael Sonnen hedges his bets ahead of the Jake Paul vs Tyron Woodley rematch