Tyron Woodley is going to keep his end of the deal by getting the "I love Jake Paul" tattoo very soon.
Tyron Woodley and Jake Paul went head to head at the Triller Fight Club pay-per-view boxing event. The former UFC champion took on the YouTube boxer on August 29th, 2021. Unfortunately, Woodley could not make the most out of his debut and lost the fight via split decision.
Before getting into the fight, Jake and Woodley agreed on a bet. If Tyron loses he had to get a tattoo that said he loves Jake. After Woodley lost via split decision, he immediately asked for a rematch and the Youtube boxer was quick to say that if the welterweight champion got the tattoo then the rematch was on. Recently, talking to Ariel Helwani on Instagram, Woodley said he was getting the tattoo.
"Not neck, not face," says Tyron Woodley on the tattoo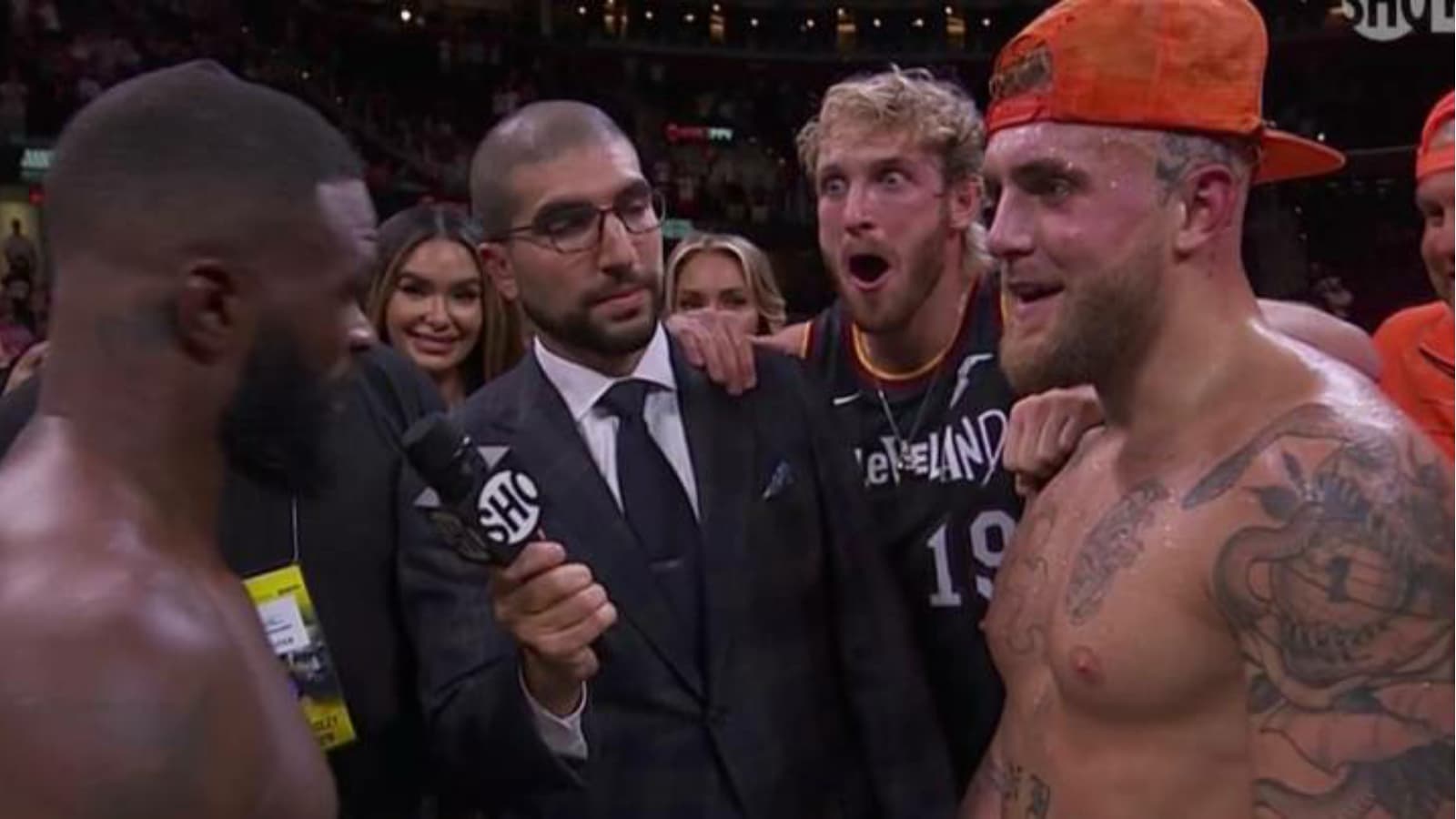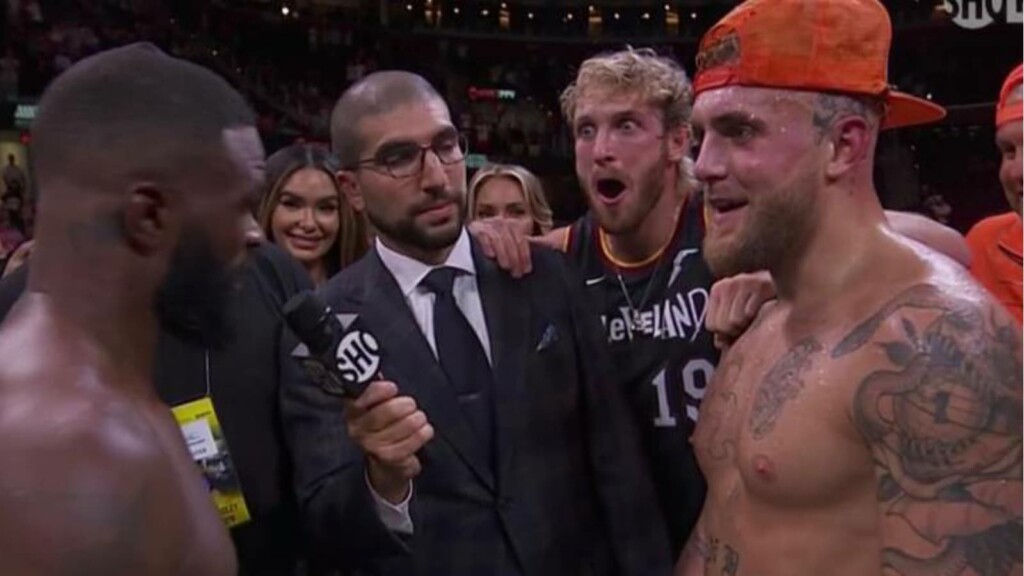 "Tommy Fury should have never even been in position for the bag," Woodley said. "I'm gonna just let the week go through and see what happens. I think the most sensible thing to do is run it back, I think I'm getting this tattoo Saturday, by the way. Yeah, I just feel like I should do it because it's a solid thing to do. I'm going to do it on Saturday."
"I don't know yet, I'm gonna think about it," Woodley said. "Not neck, not face. I should have put it across my f*cking knuckles. To me it's like this, if a dude wants to pay me to whip his ass since he supposedly 'paid me and promoted the fight', then I love you. Because you're that dumb." (h/t MMA Fighting)
Also read: "Don't f**k with Canelo Alvarez," Eddie Hearn says Caleb Plant got embarrassed in the press conference