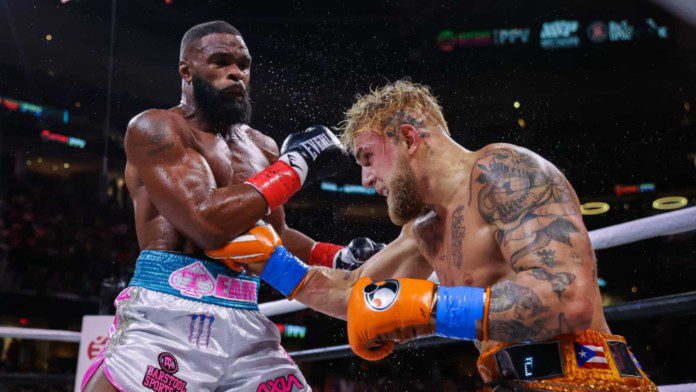 Tyron Woodley is not backing down from any bets that his bitter rival Jake Paul puts forward.
Tyron Woodley finally has a chance to avenge his loss to Jake Paul at the Rocket Mortgage FieldHouse in Cleavland, Ohio. Both the stars took on each other on August 29th and Youtube boxer Jake won the fight via split decision despite being knocked down by his opponent.
Paul was not going to give the UFC star another fight but instead fight boxer Tommy Fury on December 18th in Tampa, Florida. Tommy pulled out of the fight and the stars all aligned for T-Wood to replace the English boxer and get his revenge. The last time the rivals met, Woodley lost a bet. However, Woodley won't back down from any other bets as he is confident he will beat the Youtuber in the rematch.
Talking to TMZ sports ahead of his much-anticipated rematch, Tyron said he will not be shying away from any kind of bets. "I'm all about the bets. I bet I beat his ass. I bet if he get up I bet I will do it again. So any bet he try to make, I say 'I bet I beat yo ass'," said Woodley talking to TMZ about betting games in the rematch.
Tyron Woodley talks about the tattoo bet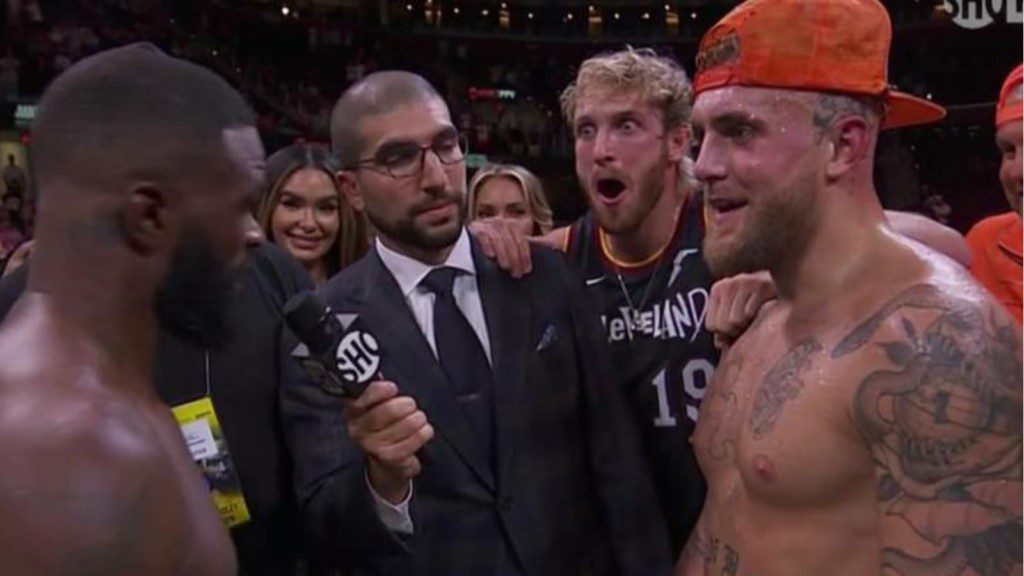 Tyron bet with Jake that he would get an "I love Jake Paul" tattoo if he lost the first fight and the UFC welterweight champion actually did it. When asked if he would remove the tattoo in the future, Woodley said he doesn't want to. The tattoo is going to provide to be the fuel to the fire.
"Why? It is part of the story. This is a part of the story for me. So when I look down on my hand and…that's going to remind me of the hard times, about the training camps, it is going to remind me of being blessed to go out and rectify," said T-Wood. Tyron is also eyeing a trilogy and believes that would put the nail in the coffin.
Also read "I do predict he gets the upset"- Chael Sonnen hedges his bets ahead of the Jake Paul vs Tyron Woodley rematch