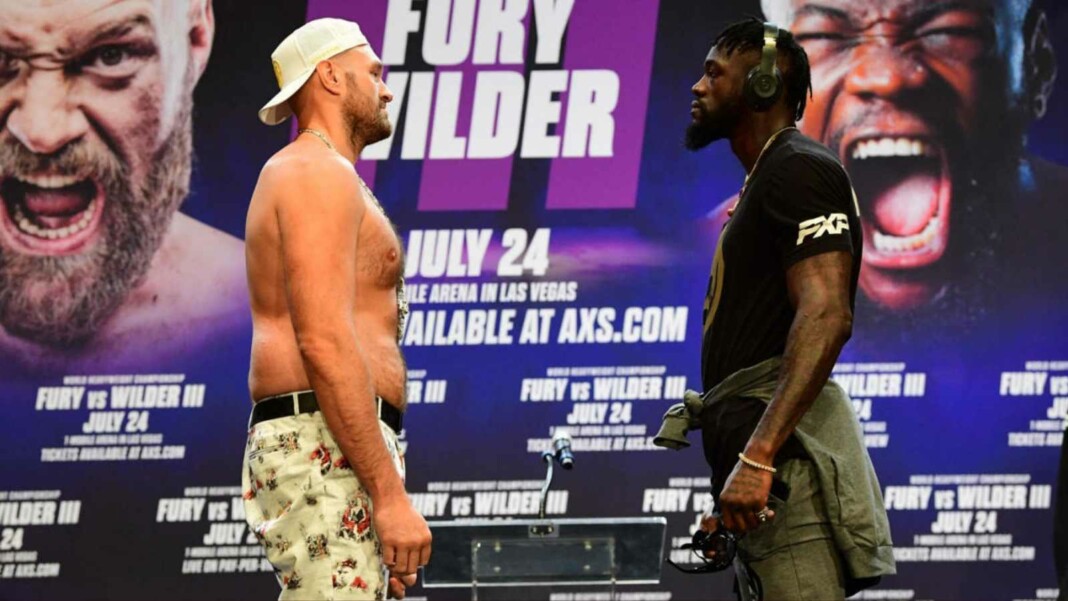 Tyson Fury is no quitter and he proves it once again as him and his rival Deontay Wilder engage in an intense faceoff at the pre-fight press conference. The staredown went on for 6 minutes as both fighters decided to not budge.
Tyson Fury has been involved in a lot of drama lately. The Gypsy King was originally supposed to fight the heavyweight from Britain Anthony Joshua but the fight was called off as Deontay Wilder decided to sue Fury for not giving him a rematch as stated on the contract. Tyson had to call off the fight with Joshua and will now take on Wilder in their third matchup between each other on July 24. The fight will be held at T-Mobile Arena, Las Vegas. The arena will host a packed audience and the tickets are available on T-Mobile Arena's website.
Fury vs Wilder 3 pre-fight press conference went down today and the stare-down between the two boxers was one of the biggest takeaways from the event. Both the fighters did not budge and stared down the opponents' souls. Wilder came on with headphones and did not engage in words with the Gypsy King. While the stare down went for 6 minutes it was the American boxer who decided to give up. If that was his plan to intimidate Fury, then he sure did fail in his own game.
Tyson Fury says Deontay Wilder is mentally unwell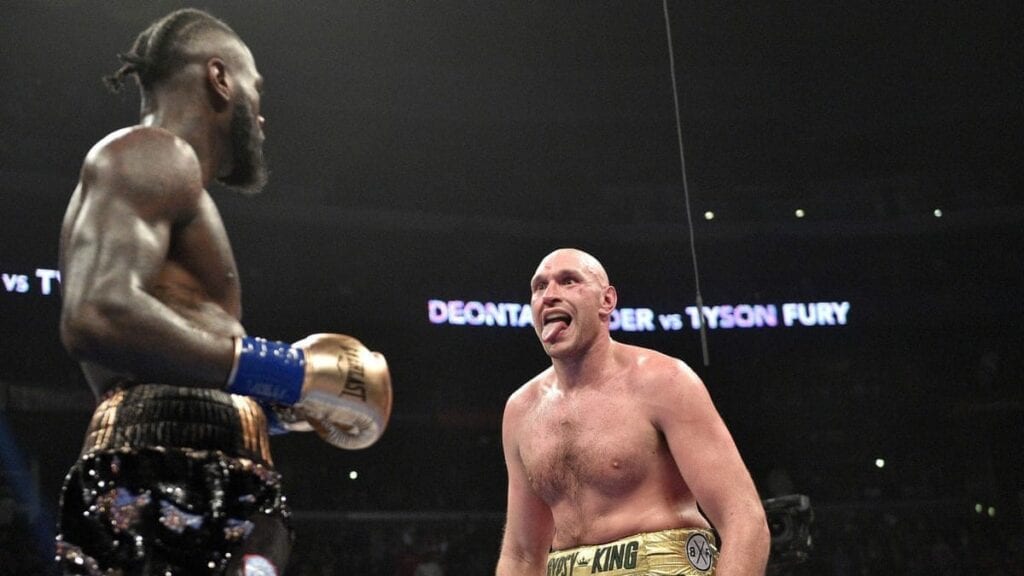 In the entire press-conference, Wilder decided not to do a lot of talking. After the event was over, Tyson was asked if he was disappointed in Deontay's decision to not talk and the Gypsy King didn't seem to care at all. The champion said it was good that the American did not talk because he would've given excuses. Tyson did the conference in the most Tyson way possible as he walked in with no shirt and just a chain.
"No, I'm not interested. I was not expecting anything. People say stuff when they are under immense pressure, and they are mentally unwell, and in a fragile state," said Fury on Deontay not taking questions and explaining his previous comments. Fury also said that he will not be looking for movement or speed because he he'd rather knockout Wilder.
Also read: Deontay Wilder vs Tyson Fury 3: Heated face-off today between the heavyweight giants ahead of trilogy bout