WBC and The Ring Magazine heavyweight champion Tyson Fury has had it all when it comes to legacy. So far, an undefeated record, notable wins over boxing greats like Wladimir Klitschko and Deontay Wilder and more so, a taste of all the heavyweight titles in his overall boxing career.
Fury has been hailed by many as the greatest heavyweight of this generation. Legacy wise, any fight with Fury now will be considered as a superfight no matter what. A true English boxer who made his way back from the period of darkness comprised of the profound level of mental health deterioration only to win a world title over an undefeated boxer, someone that doesn't enter into the ring for fight business but just the fight, Tyson Fury has become an inspiration not only in his home country of the United Kingdom but across all over the world.
Tyson Fury receives BBC's honour with hostility, threatens for suing the broadcasting company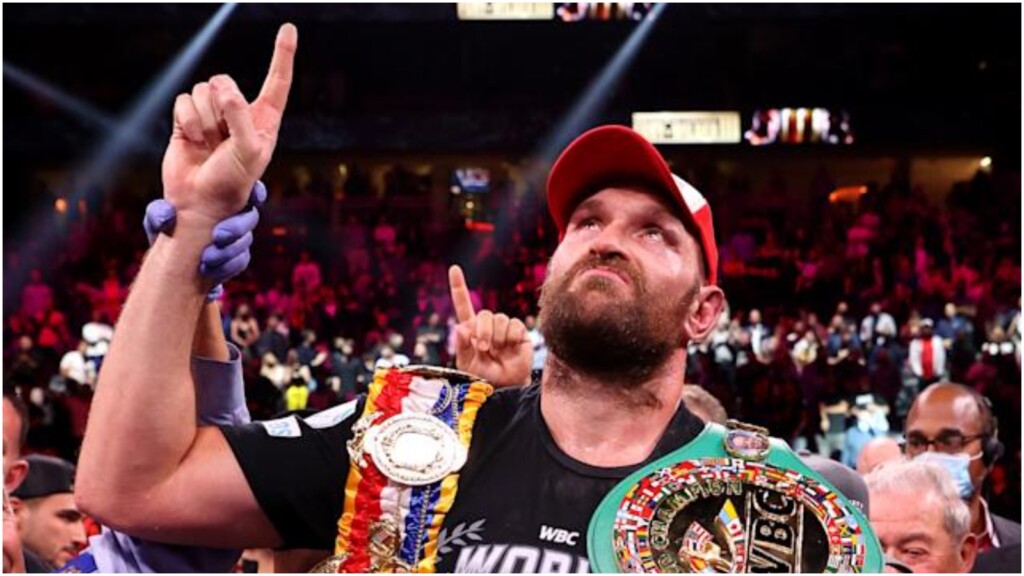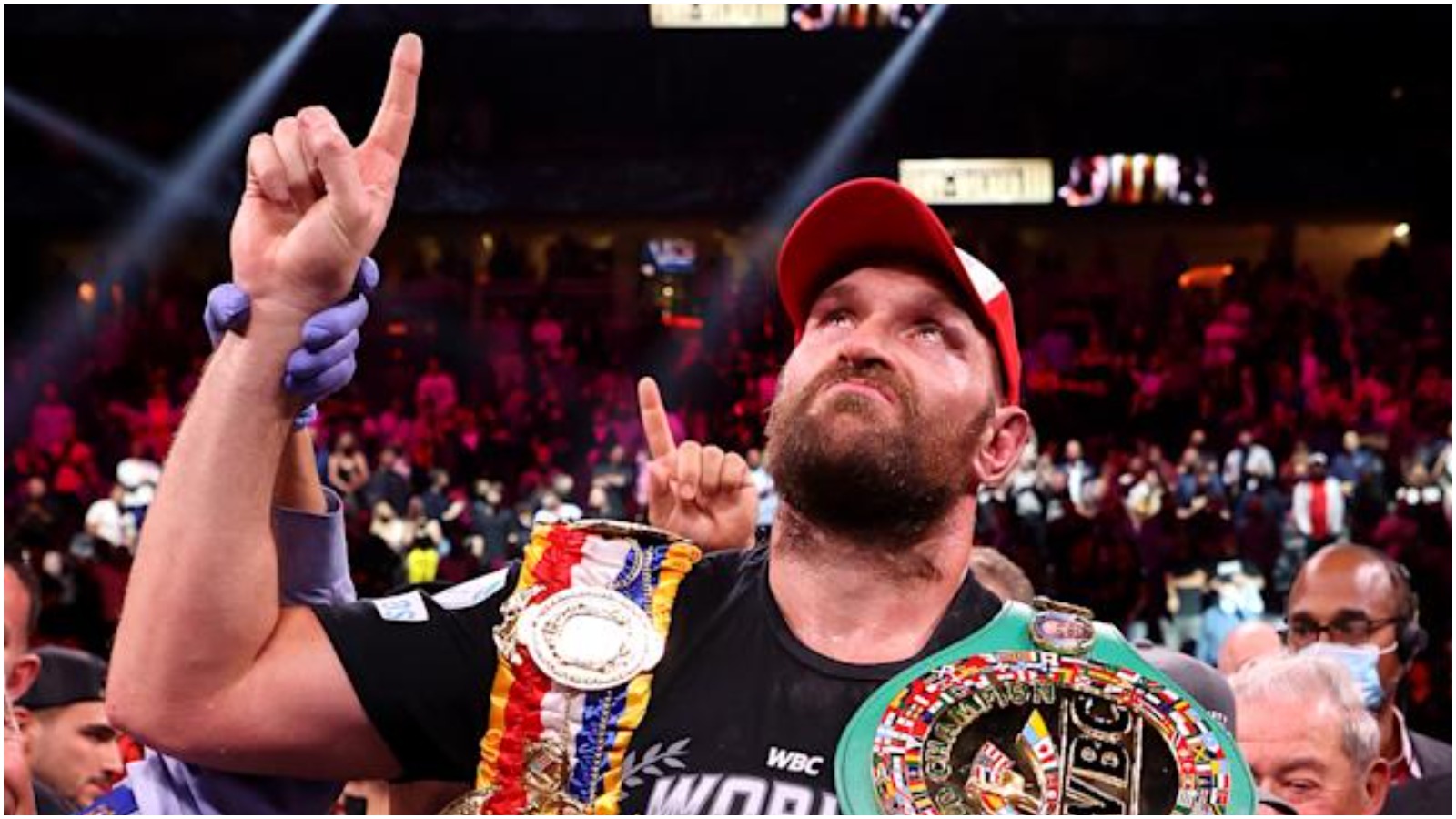 Recently, Fury was shortlisted for the British Broadcasting Corporation's (BBC's) Sports Personality of the Year award alongside other British sports stars, tennis player Emma Raducanu, platform diver Tom Daley, swimmer Adam Peaty, footballer Raheem Sterling and Paralympian Dame Sarah Storey. Fury's nomination is attributed to his trilogy win over Deontay Wilder that led to one of the greatest rivalries in boxing history that also put the sport back on the mainstream map of entertainment.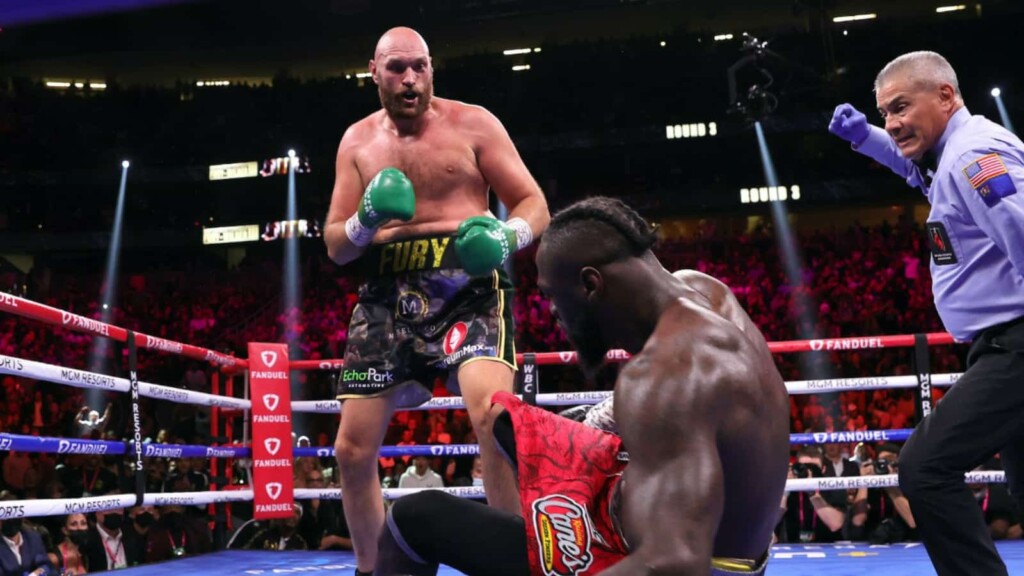 For those who don't know the history of beef between Fury and BBC, it will be shocking to know that Fury let the Daily Telegraph know about his thoughts on the nomination this year saying "It means nothing to me and I don't need it or want it. In fact, they will hear from my solicitors if they do put me on the list. Give it to someone who needs it. I don't."
Now talking about the history of the beef, back in 2015, Fury was nominated for the same after defeating the then pound for pound great Wladimir Klitschko and becoming the then WBA, WBO, IBF, IBO and Ring heavyweight champion. Suddenly, a petition was initiated for the removal of Fury's nomination as the sports personality of the year. This petition was attributed to Fury's homophobic and sexist comments back then for which he also apologised during a live show. Regardless, the petition got 140,000 signatures.
Fury was also included on the six-person shortlist last year before he threatened legal action if his name was not removed [h/t mirror.co.uk]. Continuing with the interview with the Daily Telegraph, Fury said "We know who the sports personality of the year is anyway – it's me. I am THE sports personality. Who does what I do, goes through a war in Las Vegas, entertains the fans, and then sings to the audience?" The winner of the award will be announced at the annual ceremony on Sunday.
What do you think of Fury's reaction to his nomination for BBC's 2021 Sports Personality of the Year? Is it justified to hand over the award to someone else this year over Fury, as per him, for someone who "needs it?" In regards to his undefeated record, who do you think possesses the toughest challenge to Fury's boxing and can potentially give him his first loss in his professional career?
Also Read: WATCH! Tyson Fury, Oleksandr Usyk friendly confrontation as the latter does photobomb for fun